HALP!!!
I've been trying to make my own super hero suit from a design I drew up.
To cut a VERY long story short I'm trying to get my hands on a high res template of an out line of a one piece super hero suit. Similar to the spidey one I've posted here.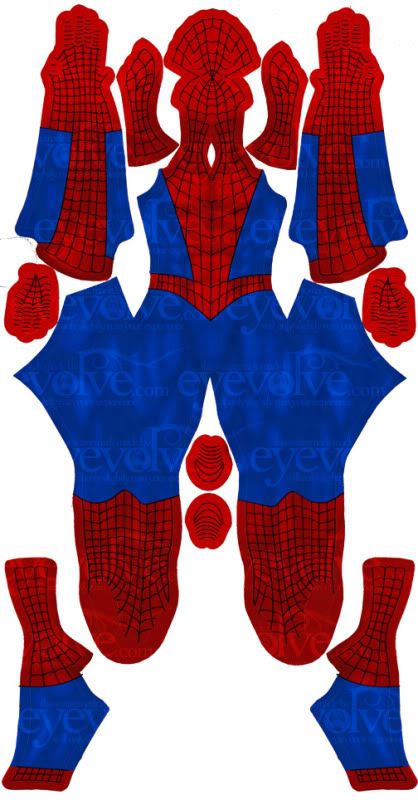 I'm not looking for a spidey pattern I'm looking for a blank suit pattern (the out line of the pieces) so I create my own suit.
Any and all help please folks this has been bugging me for MONTHS!:cry
thank you
-Jack