Last year I made a portal gun for the most part out of stuff I had around the shop. It was basically something to carry around at Dragon*Con 2011 between outings in Subject Delta and Daft Punk. I wasn't really keen on carrying it around as it was heavy (the front was solid bondo) and I assumed everyone would be telling me at the con how much mine sucked compared to Volpin's and Throwing Chicken's. Surprisingly, it was a huge hit at the con and Jonathan Colton (who wrote Still Alive and Want You Gone for the games) actually stopped me in the lobby as I was passing by to check out the gun, and eventually gave it his seal of approval.

You can find the old gun's build thread here:
http://www.therpf.com/f9/dark-jedi-1500s-portal-gun-signed-jon-117256/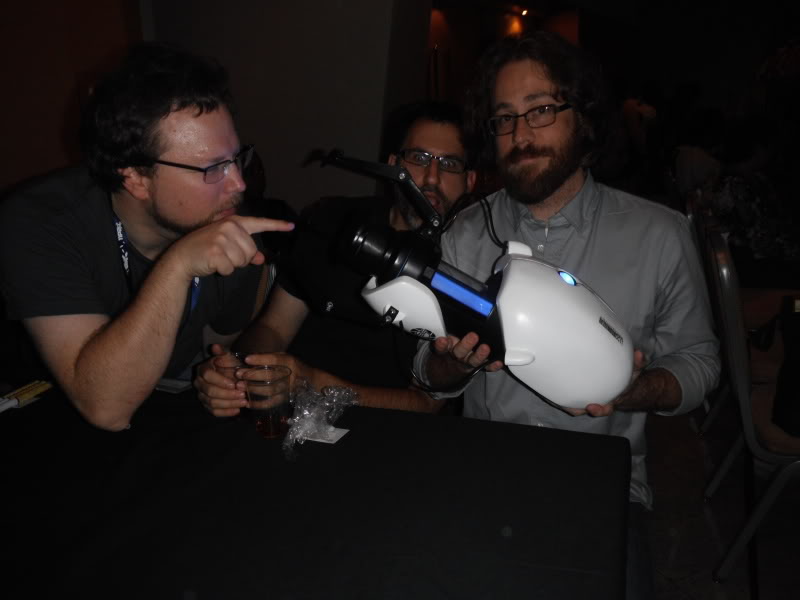 After attending some smaller cons, I noticed that a lot of people still want to see a portal gun, so I decided to build a new one to carry around at conventions now that the old one is a signed collectable.
The build started off the same as before with the barrel constructed from sections of PVC. Only really difference on this one is I rounded the front angle.
I tried to carve the shells out of foam, but the very organic shape and no flat reference point made it very difficult for me. The method I ended up using was sculpting the shells from Apoxie Sculpt. I put wax paper over the PVC and built a base of Apoxie, then ribbing of the desired outline. The entire front shell is apoxie while the back one used bondo to fill in much of the curve. After some bondo and sanding work, I had some very nice (and heavy!) shells.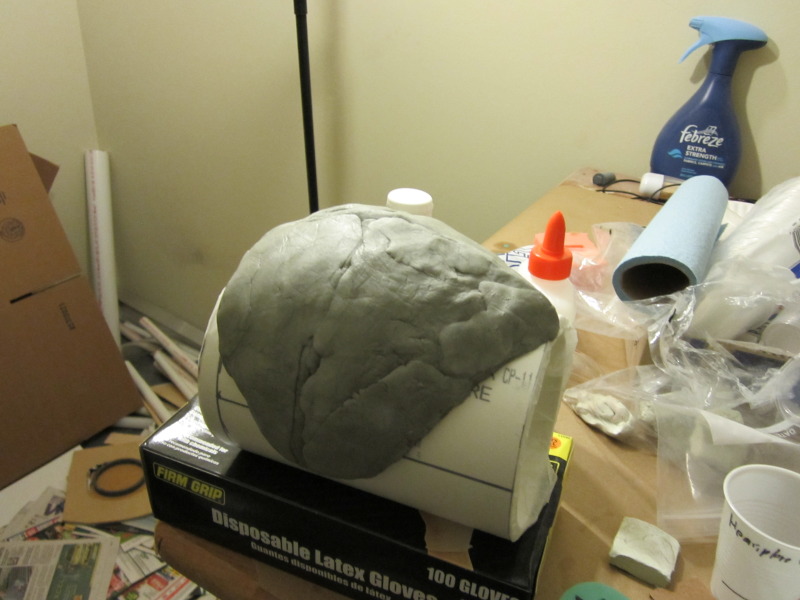 The new nozzle was made by lathing a piece of MDF, then casting a copy with an acrylic tube inside.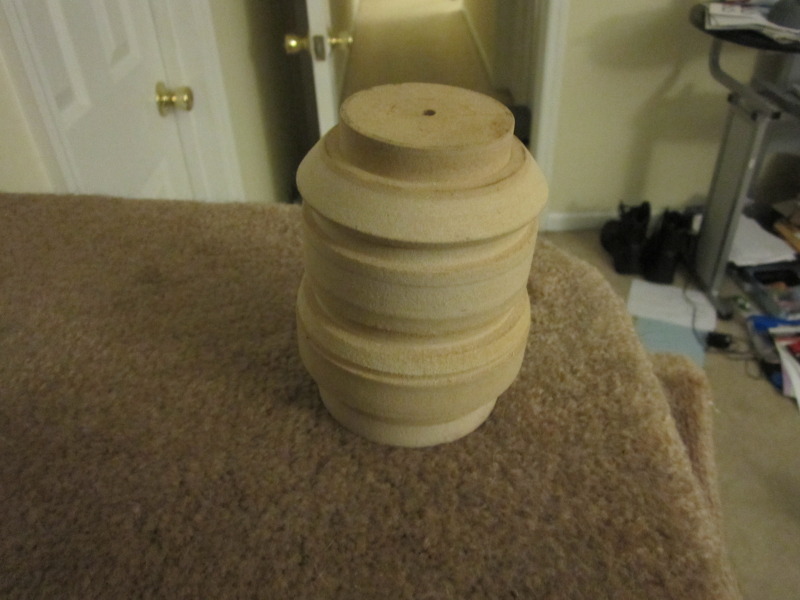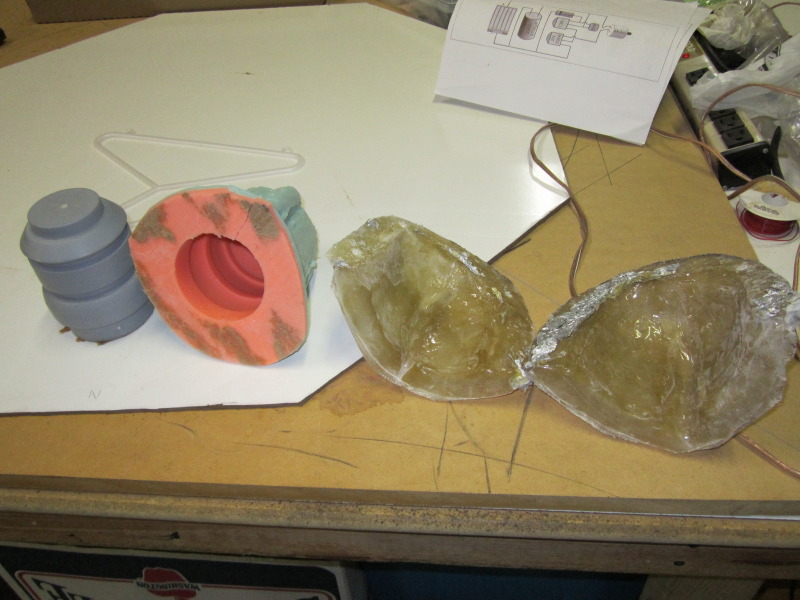 Testing everything together:
The shells were cast as three part molds. This allows me to brush on several layers of resin/micro bulb filler mixture before slush casting. I found 65D works best and I did not need to add any foam filler.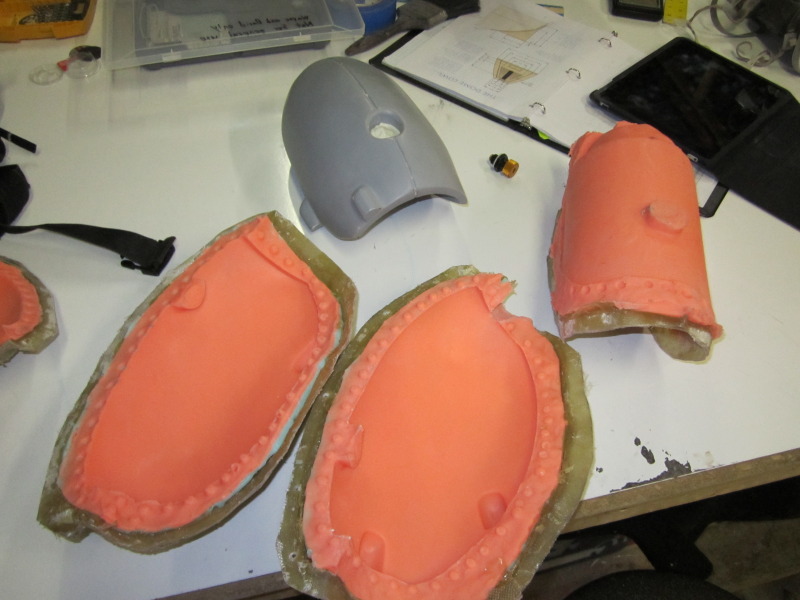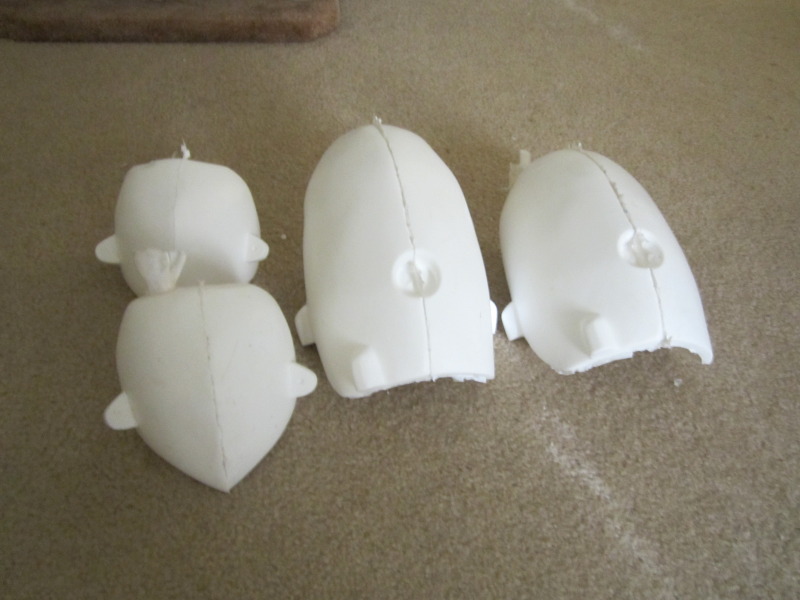 I didn't make the original claws with hooks as I believed that it would be too fragile for a convention. I still wanted to keep this one rugged so I made a new faux hook base for the claws. Unlike the previous version where all the claws were wood, these pieces are made of Smooth Cast 300.
Last edited by a moderator: