Community Owner
Community Staff
I picked up a cannon that is cast from original (according to the seller, a first gen casting). It is in pretty rough shape (not sure if it is the casting or that the original itself is this rough) so I am doing minimal cleanup on it before painting it. I am trying not to go crazy with it, but there are issues like the cannon barrel has a slouch in it an a little of little boogers and other ugliness. Anyway, here is what a raw casting looks like vs my first pass (mine is in black).
One thing I would like to try to do is paint this myself but I am struggling with the color and combinations to get a close to screen accurate look.
On the prop itself, the color appears very gold/copper, but in some of the photos from the movie the top part appears gold/copper while the gun itself appears to have a more silver tint to it. Thoughts?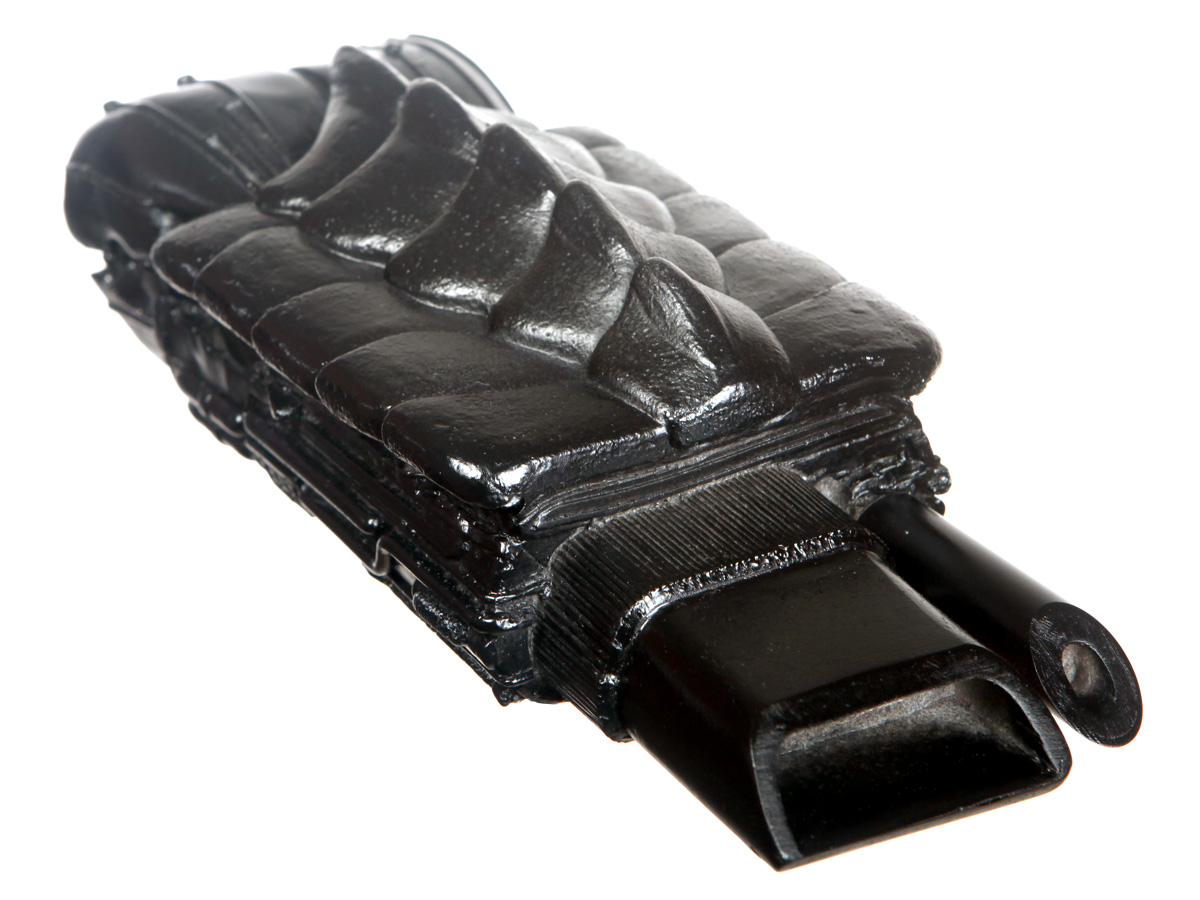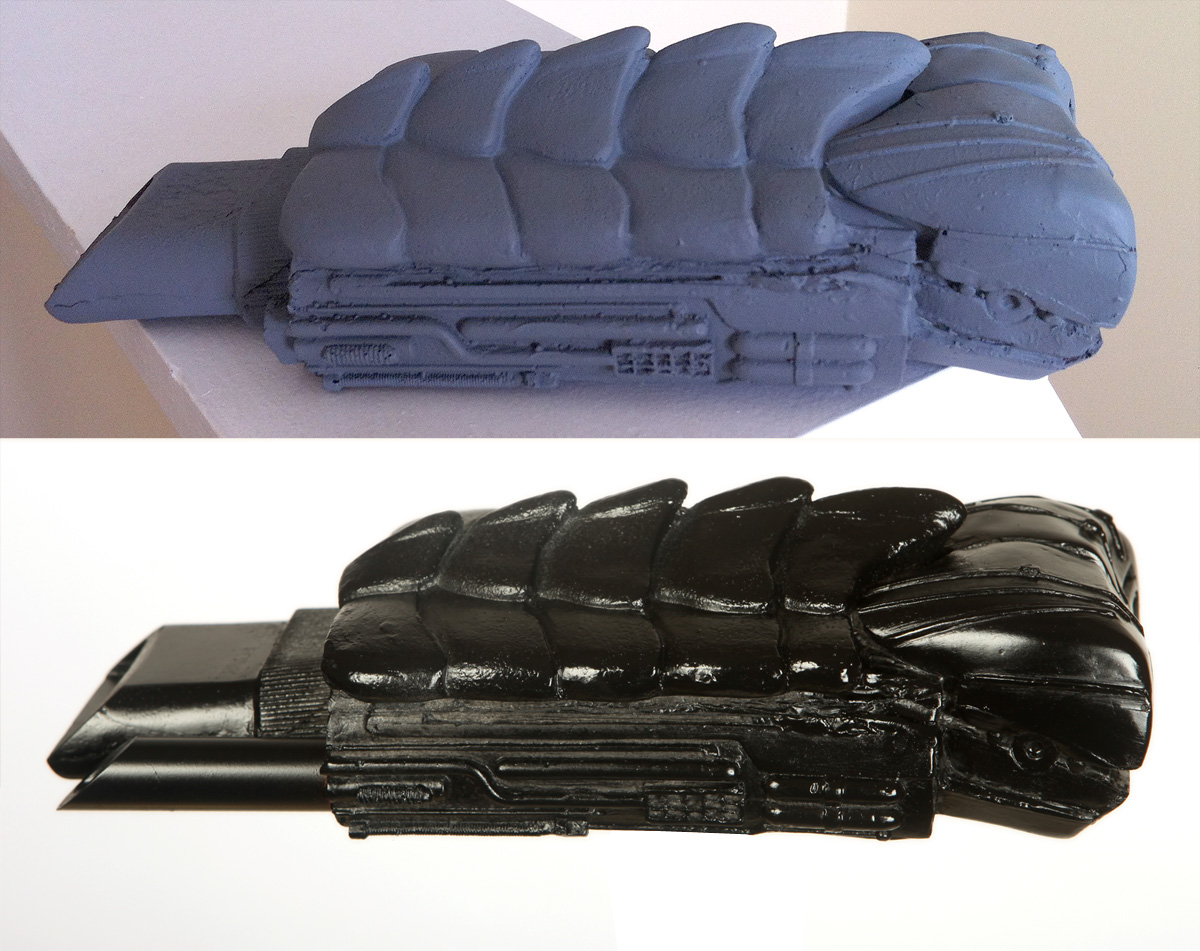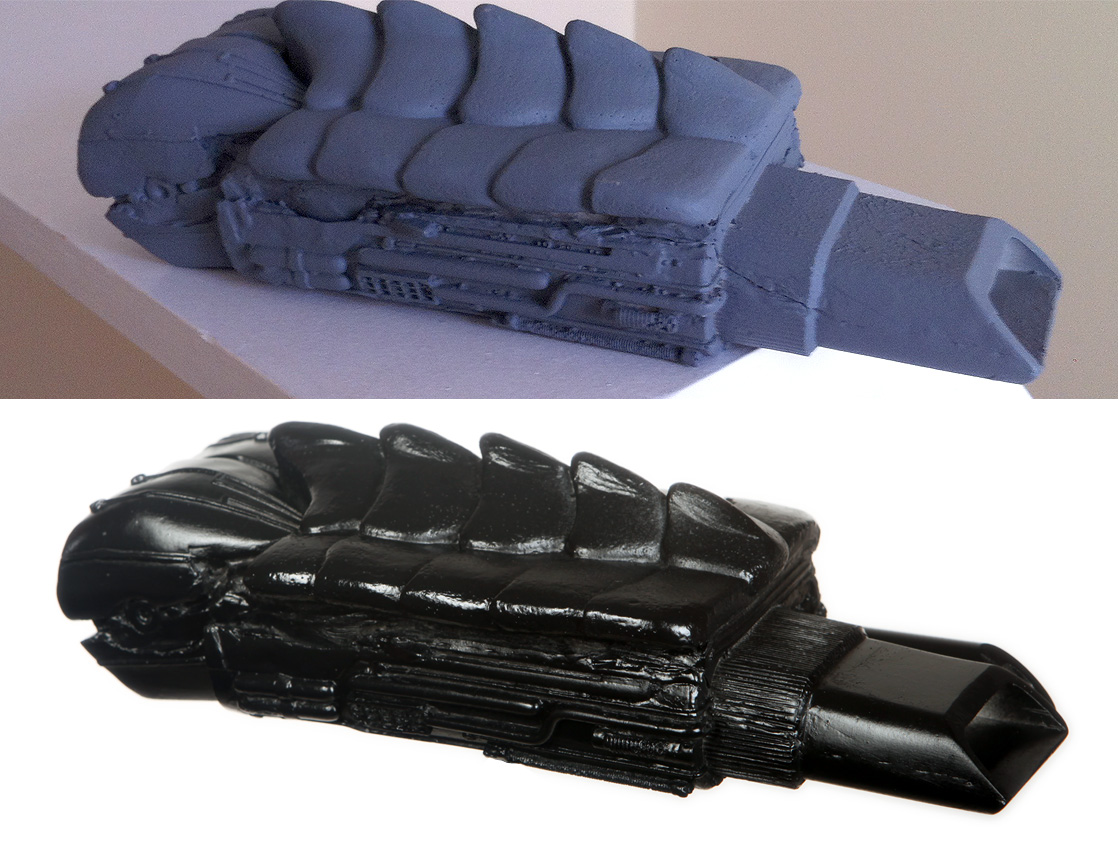 Last edited: