I made this from mostly scraps. the only bit i bought was the big led lens £4 on ebay.
I used a recordable greetings card sound board to add a sound effect (" I'm sorry Dave, I'm afraid I cant do that")
Mdf body with angle aluminium sides and a slight textured plastic sheet sprayed black for the front plate.
I printed a glossy photo of the logo and stuck it to an aluminium plate for a bit of custom styling.
The camera lens was a large led lens and a plastic and aluminium circles cut to shape.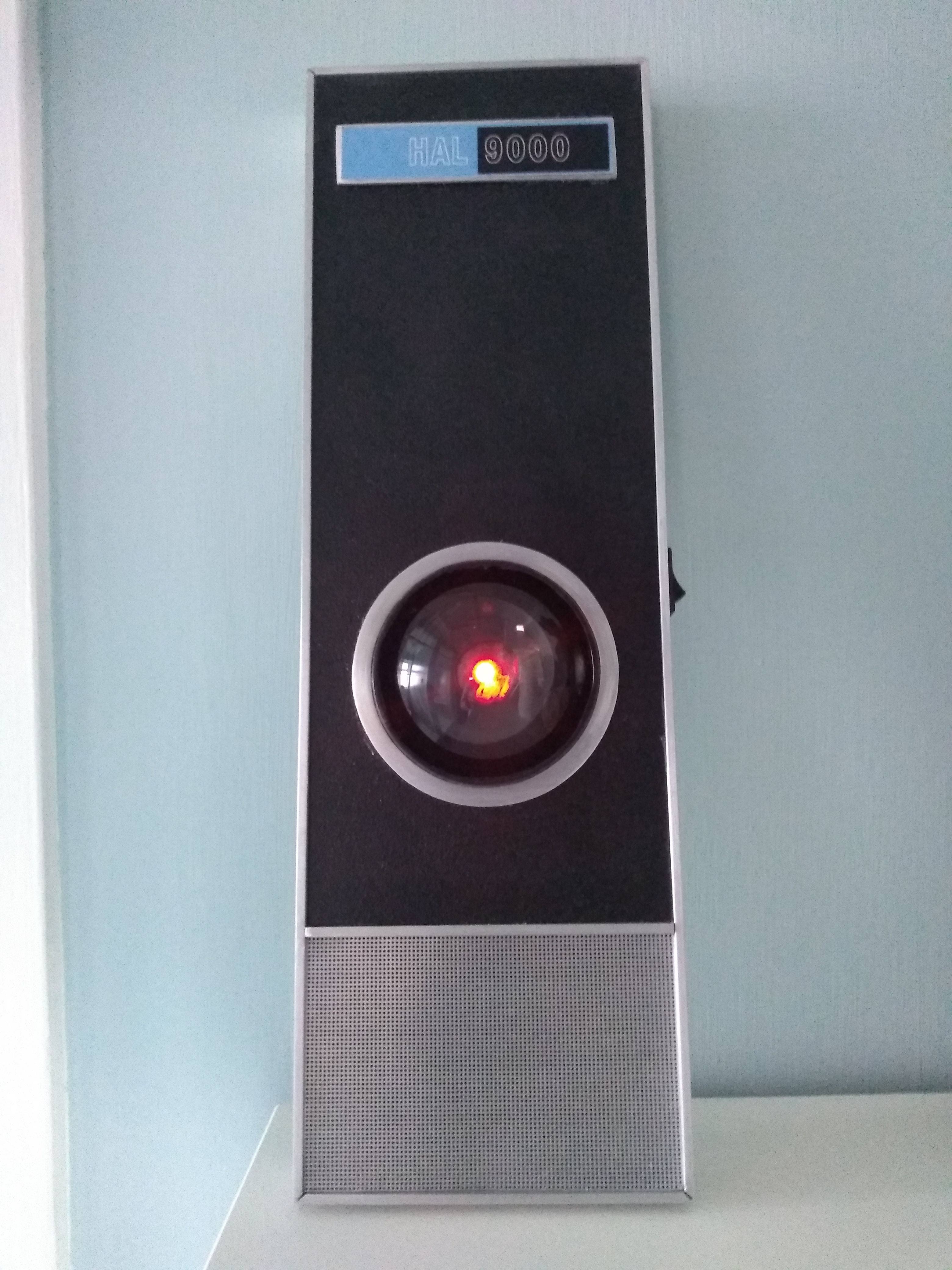 Last edited: