Just thought I'd share some pics of my prop room. These are all costumes that I use for fan films. The Stormtrooper is the only one I bought--I made all the rest myself. Some of them look kind of scraggly here because they're mounted on homemade mannequins made from PVC pipe and bubble wrap.
An overview: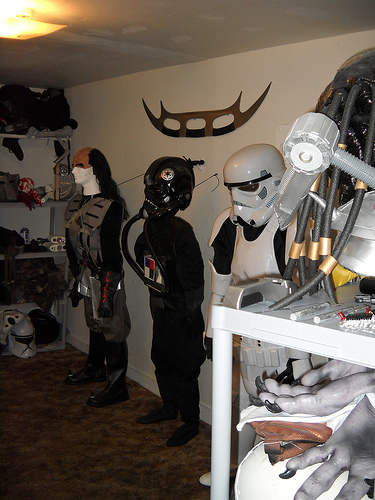 The wall is filled with blaster guns and lightsabers: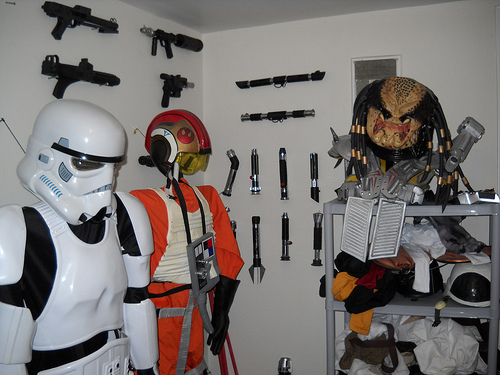 Ole Pussy Face: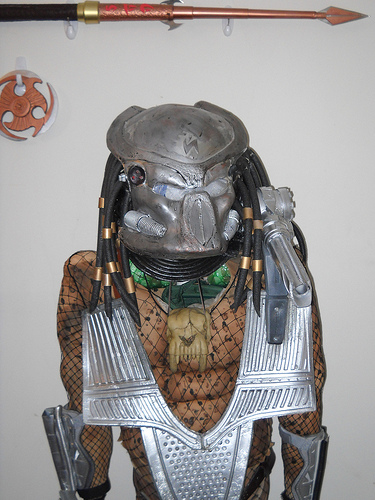 The Empire strikes back:
Blue Five standing by:
We are Klingon! Q'apla!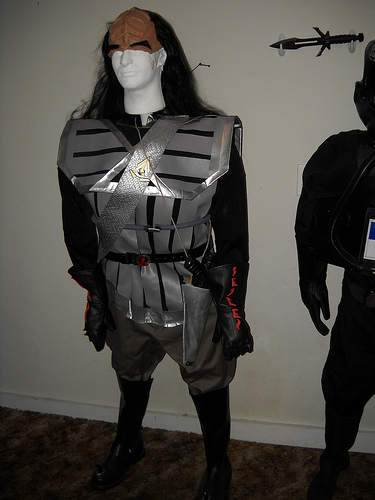 Tenth century Varangian guard:
And my prized possession--a stunt prop Morita rifle from "Starship Troopers":
I have a spot next to Ole Pussy Face reserved for an Alien Bug.