As I've been going through my various builds, I've been combing the varied threads on here looking for all the minor details about components. I've often discovered that the information is hard to follow and so spread out as to hard to understood. I wanted to to start a discussion on d-rings as I think I've made a good discovery while also ruling things out.
Let's start with. what I think is a fairly easy search for others to use to find a nice supply of d-rings for a Vader build.
Based on the genesis of variosu sabers in the series, it makes the most sense that looking towards camera gear is a solid step. Past posts have found suitable d-rings on old Graflex cases.
With that in mind, I figured it was worthwhile to look at vintage camera bags. My searches kept coming back to a bag in particular and what I liked about it was it's generally cheap. In abundance. And the d-rings look very good in particular for Obi and Vader builds.
Here's the bag:
Here's the listing on eBay where I bought it:
And if you look for this style of bag, you'll find quite a few listed at or around this price point. I used a basic search term, like Vintage Camera Bag (Case)
Even better was I harvested 6 d-rings off of it: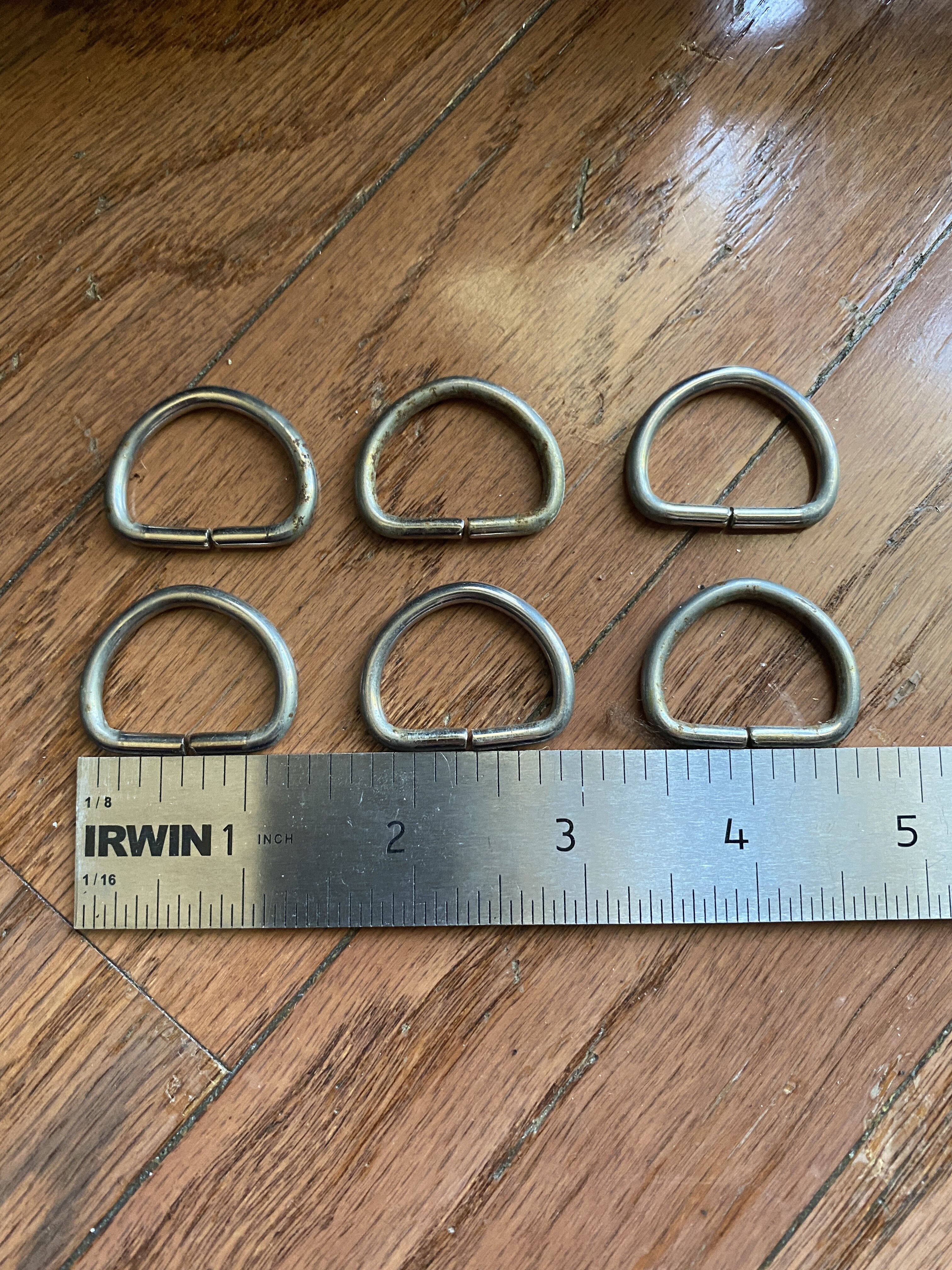 These d-rings have a nice point to them and the size seems good.
So, I'd say this is a solid find for our needs.
I'll be posting more info as I go. My builds thread has a solid rundown on my trials and tribulations so far as well and I may just transfer those posts here too to keep the info consolidated. Hopefully some of you ahve more to add to thisand can post your finds in here. Thanks for participating!