Hi guys,
i recently got two new Latinum pieces which makes it 4 in my collection. Can anybody tell me how these sizes are called?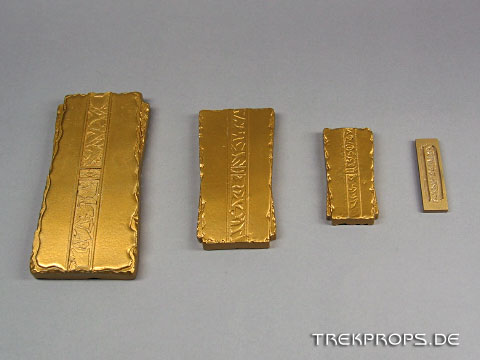 Here's what I know - from left to right:
Bar, ?, Strip, Slip - correct? There's another size of these - the brick - which is not pictured here.
So, what's the missing piece? Someone told me that it's called an "Ingot", can anyone confirm this?