This is not a build thread - but maybe the first step towards one...
Previously, I built two
HAL 9000 replicas
, and now I am thinking of starting a third one. But I wanted more than just the usual face plate. So, I was wondering what do we actually see in the movie? How many different HAL face plates are there in the spaceship?
And this is what I found. Please let me know if I missed one (or two...).
A slightly extended version of this is also
posted on my blog
.
#1 At the main console
#2 In the rotating corridor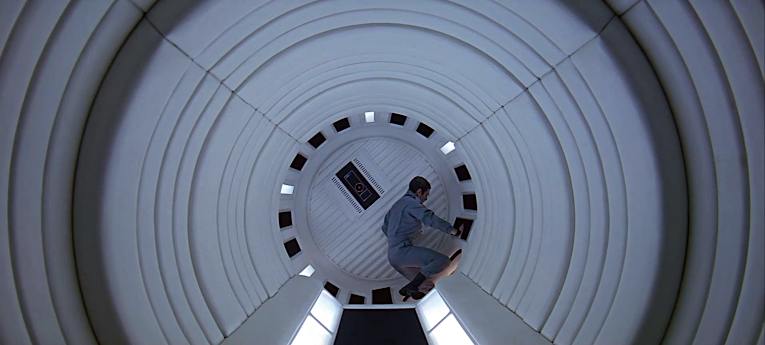 #3 In the Pod Bay room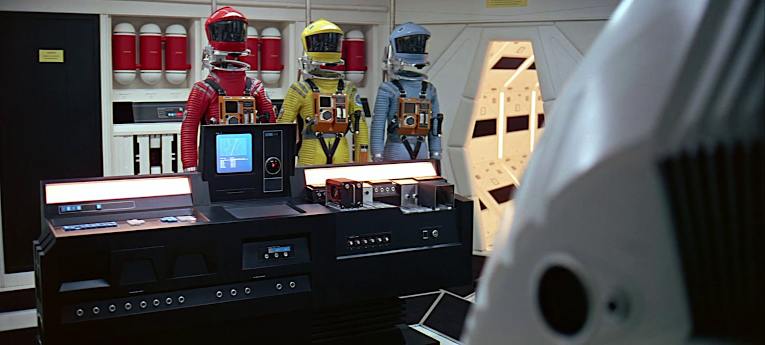 #4 In a Room with View of the Outside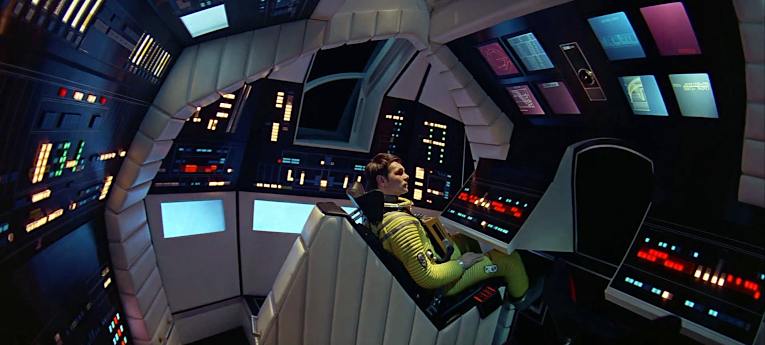 #5 In a Room, next to the Pod Bay Room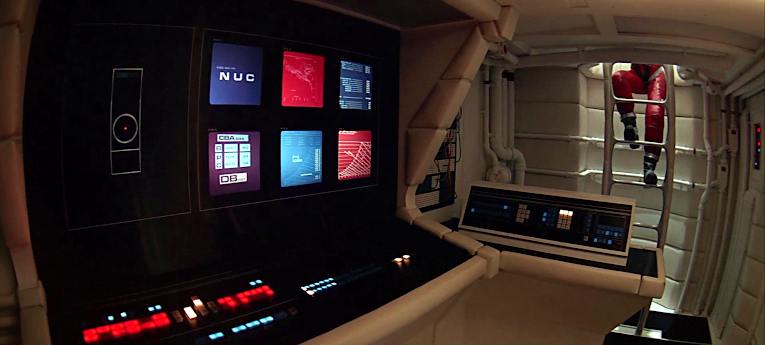 #6 At the Entrance of the Logic Memory Center
#7 In the Logic Memory Center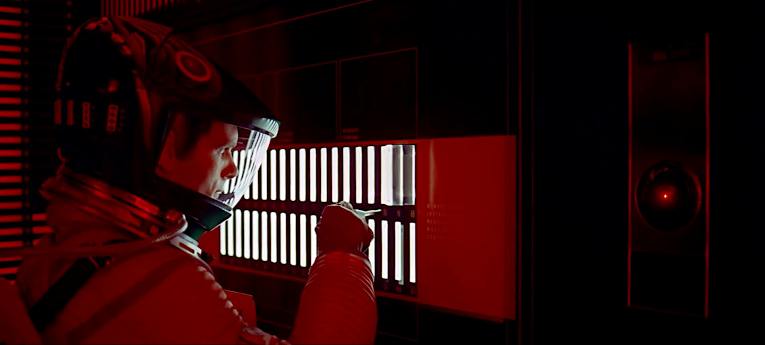 Two more eyes?
I think that I found all the different faceplates, but there seem to be two more occurrences of HAL's eye.
In one case, I am not completely sure: Is there a HAL eye at the bottom of the Pod?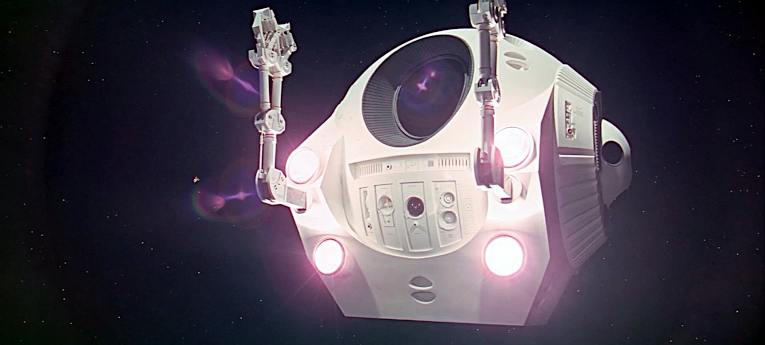 In the other case, it seems that there is an eye that is, however, not seen in the movie. We only see HAL's view through this eye. When Dave enters the Logic Memory Center, we see the following image:
Obviously, this is HAL watching Dave through his eye. But the eye #7 in the Logic Memory Center is seen at the bottom (next to the bright white memory modules). So this must be another eye in the memory center. However, this is not seen in any other scene.