So this is my first experience with a 3D printed prop, and I may have bitten off more than I could chew, but learned some new techniques along the way so consider this a big win!
Purchased a DLT-19 kit off Etsy, later found out it is produced by a member of the 501st (as he included his trading card with the shipment). First 2 Photos are from his sales post.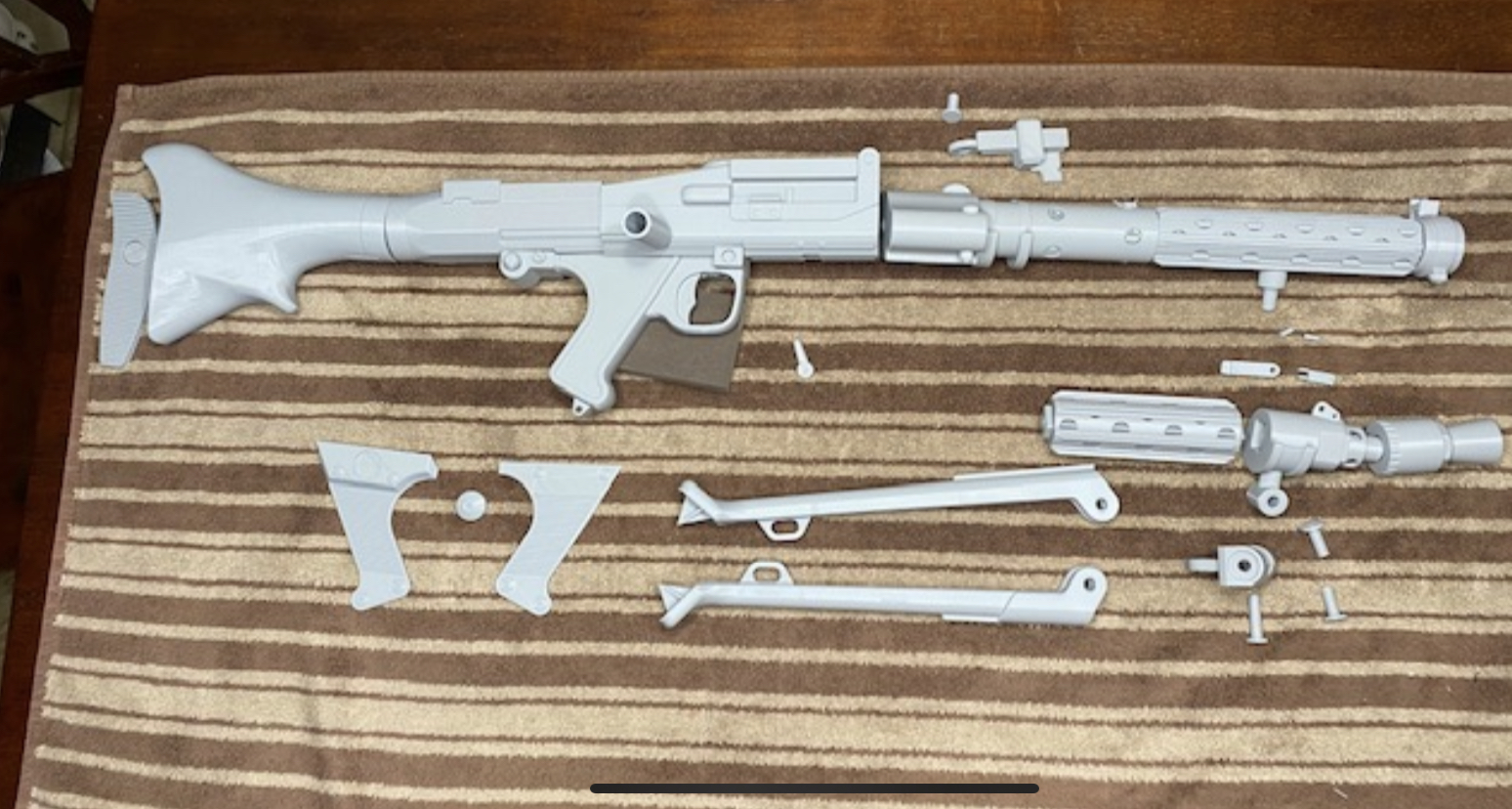 Amazing details!
Just a bit of cleanup to get it ready for paint and assembly - clearing our all the holes on the barrel and removing the support material from printing...that was a solid day that my hands will never forgive me for!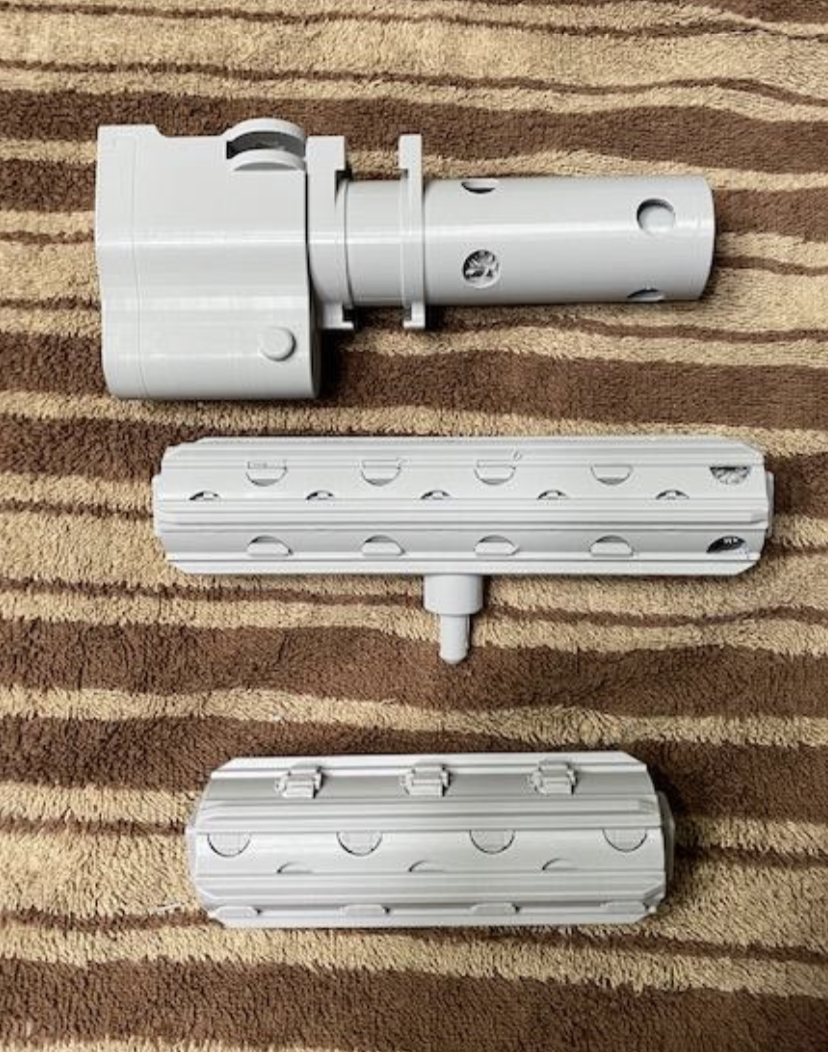 Here's a closeup pic once the holes were cleared:
Some sanding to do (could have done more...but as it was my first go on a 3D I'm happy!) and then it was ready for priming (it's cold in Canada...so sprayed in the garage and hung in the basement to dry)
And flat black paint:
For the stock I wanted to make it look wooden...having seen that the real MG-34s that this is based on (only change seems to be the addition of lightsaber t-track on the barrel) had either black or wood grain stocks...it just looked a bit nicer with the wooden stock to my eye- something a bit different to break up the black.
Flat brown base coat sprayed on...and then a few layers of burnt sienna, medium brown, honey brown, and ultra black acrylic paints brushed on led to this: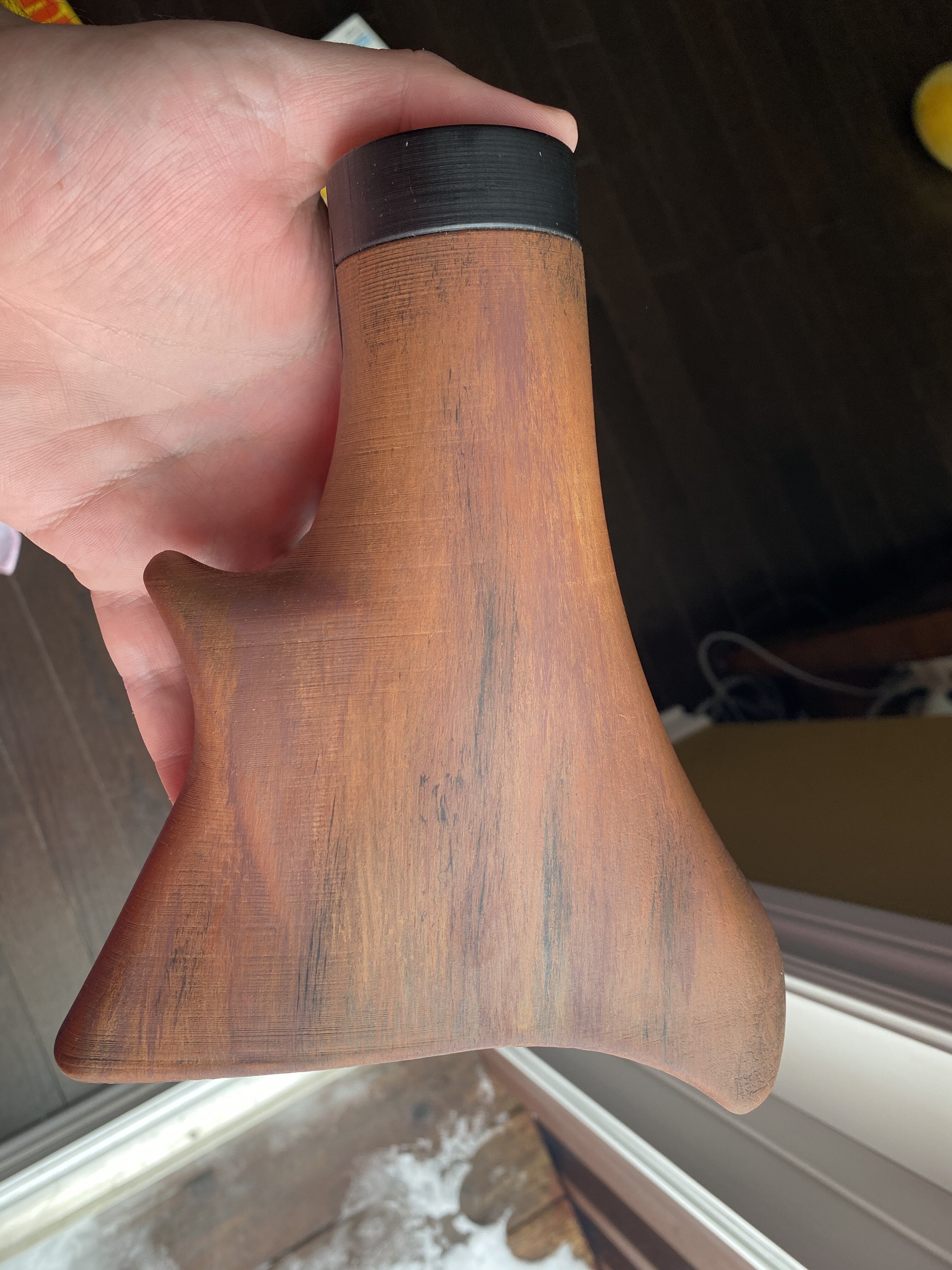 (Harshlighting showing the print lines...not as visible in person...but again I could have sanded more I suppose)
Which I was absolutely thrilled with!!!!
Then final assembly of the details bits and attaching the stock... and now it sits waiting to see if I'm going to weather it:
You may have noticed that there's what looks like a bipod under the barrel...of course it's workable!
Great print, easy assembly, would have been easier clean up if I wasn't so new at it I'm sure....absolutely love it and had to share!
Hope you enjoyed this journey as much as I did!