Hey Guys,
I collect famous TV/Movie 1:18 scale diecast cars. I'm posting up this thread asking for some input.
The proverbial pinacle of my collection (would be) the new Elite Hotwheels A-Team van as seen below:
The problem is that it's got a $100 price tag and I've got some issues with it fundamentally from the pics that I've seen.
My biggest concern is the seemingly horrible placement of the visor as seen here: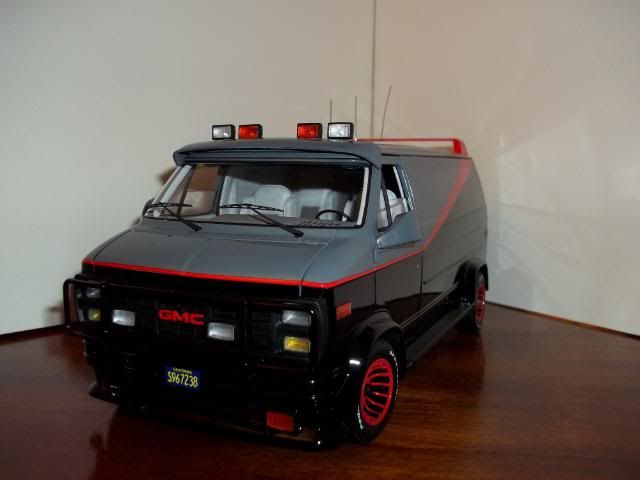 Comparing the two pics above makes me wonder how many are messed-up (if not all). The first pic is from a Toy Fair so of course it looks perfect. But has anyone online here purchased one and seen that the visor really is misplaced like that?? If so, has anyone been able to remove it and preposition it without damaging the overall finish of the paint?
I hate to drop $100 and have to do a repair strait out of the box...but I doubt Hot Wheels has plans for an Ultra Elite version with the errors corrected and the side door able to open....
Thanks all! I appreciate the input!