Active Member
RPF PREMIUM MEMBER
Here are some pics of the Deadpool 3 Suit.
Looks like there are some of the old Deadpool 2 parts still on it. Gloves, shoulder harness, wrist guards, chest knives, shoulder pads, belt pouches, and boot knife from what I can see.
New items:
2 Drop Downs Holsters and strap buckles
Deadpool Belt Buckle (Comic Style)
Shin Guards
Boot Toe Guard
Knee pads
The mask looks a little different (not sure)
Longer black neck down to the chest.
Possible Rounded Bicep Straps
2 chest straps.
Side leather with 2 side straps
Ryan pooping or farting (you choose).
Possible Boner (not me Ryan see both pics below in nether region)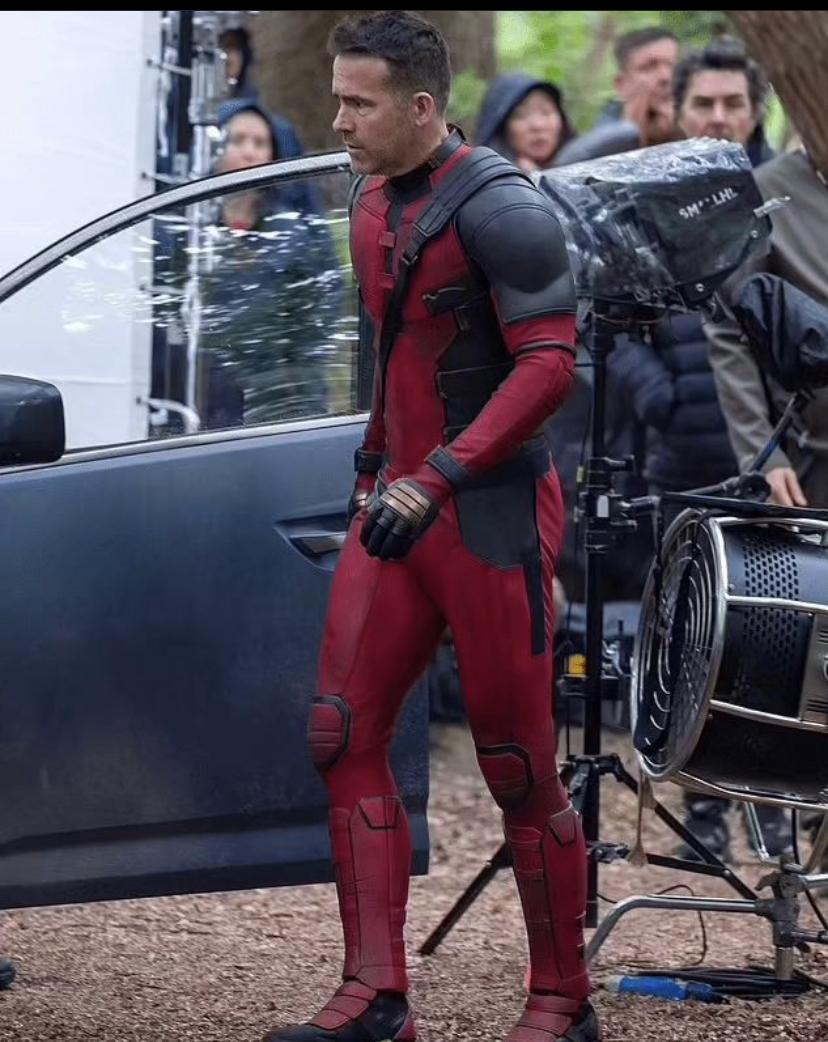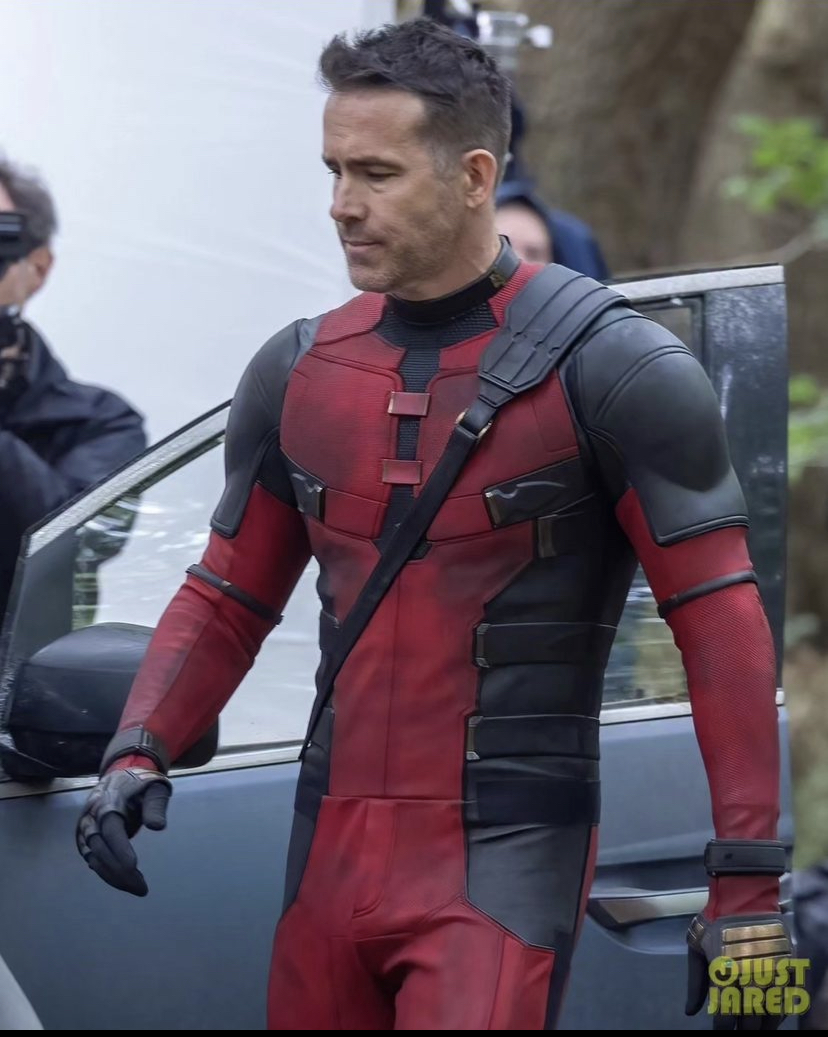 Last edited: