Hey everyone just wanted to share what I've done this afternoon.
The pictures are not great at all, but it's the best I could do after a tiring day.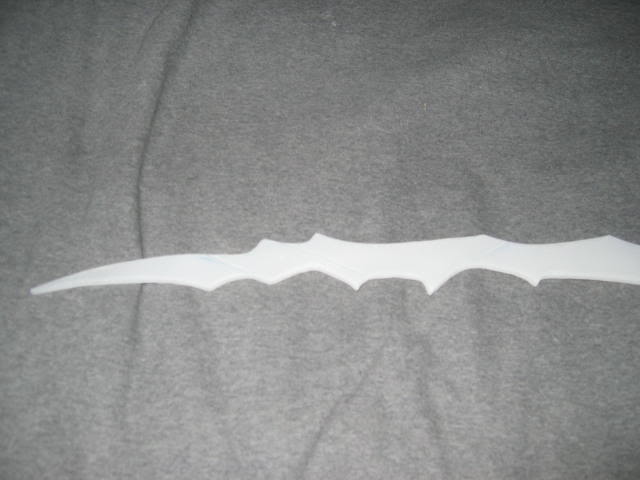 It's 30% complete. I just cut it and added some rough bevels to it. I primed it so I could see it the details better, since fiberglass being clear doesn't help at all. Hoping to smooth everything out finish it tomorrow.
Inspiration - I was fascinated with some of the ancient civilizations that used bones of their kill to make their weapons and tried to make the blade of the same theme. I hope it doesn't look identical to anyone else's designs on the lair.
Again I apologize for the fail pictures, but I think you can see some of the routing that go along the blade.
Any advice/feedback is appreciated. I'm here to learn from the best after all!
What I've learned from this: A dremel can heat the fiberglass pieces that are sanded off the main body, which can feel like an insect sting every 5 seconds