Hello everyone,
Long time no see.
Hopefully somebody besides me remembers the Doom marine easter egg in id software's (underrated in my opinion) 2011 first person shooter RAGE. I recently replayed it and had a blast, I also remembered how much I loved the look of the classic doom slayer in bobblehead form, so i decided to make it in real life.
I've been meaning to do this project for years now but never followed through until now. I've been working with a very talented 3D artist to recreate, and eventually 3D print and paint this little beauty.
The modeling is basically complete at this point, I'm currently looking for springs that will work for the head before i get it printed. I'll be posting updates as the project nears completion.
Please enjoy and stayed tuned for updates!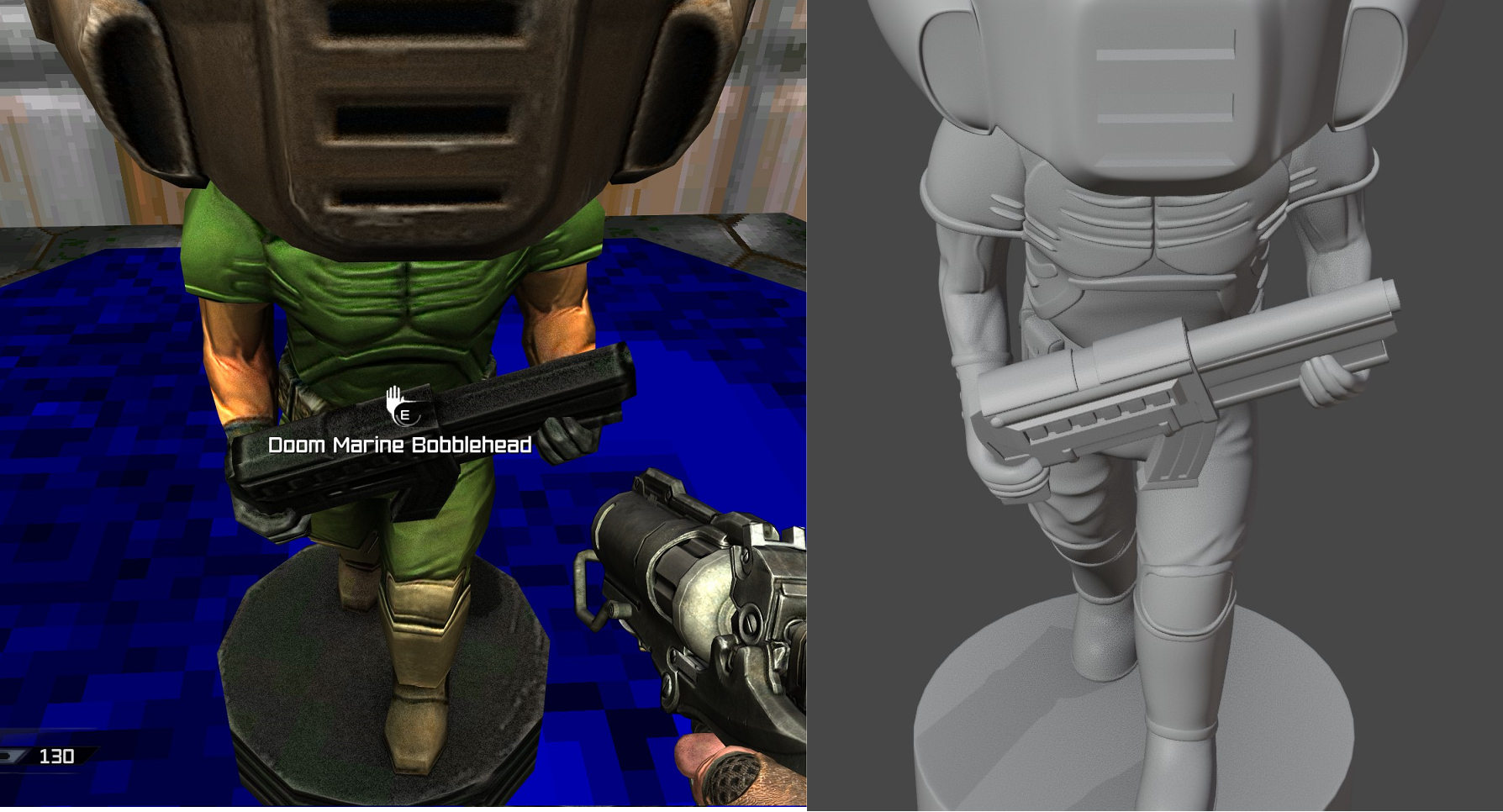 Last edited: