I really wasn't happy with the first version of this so I've gone back and made a few alterations. This is not a resculpt just a bit of minor surgery!
Firstly this is a wearable mask where as the first one was a quick display bust for one of the 'Invasion' events. It is surprisingly comfortable to wear and visibility is good too.
Secondly the pupils in the eyes were too small so I painted in some larger ones using the same iridescent powders.
Thirdly, using the same mould I have extended the eyelids so they don't look quite so bug eyed, and has that more laid back Admiral Ackbar look.
And lastly, I changed the skin tone. Taking the colours down a few notches.
Like I said only minor changes but It has made the mask a little more accurate.
As you can see from the pics-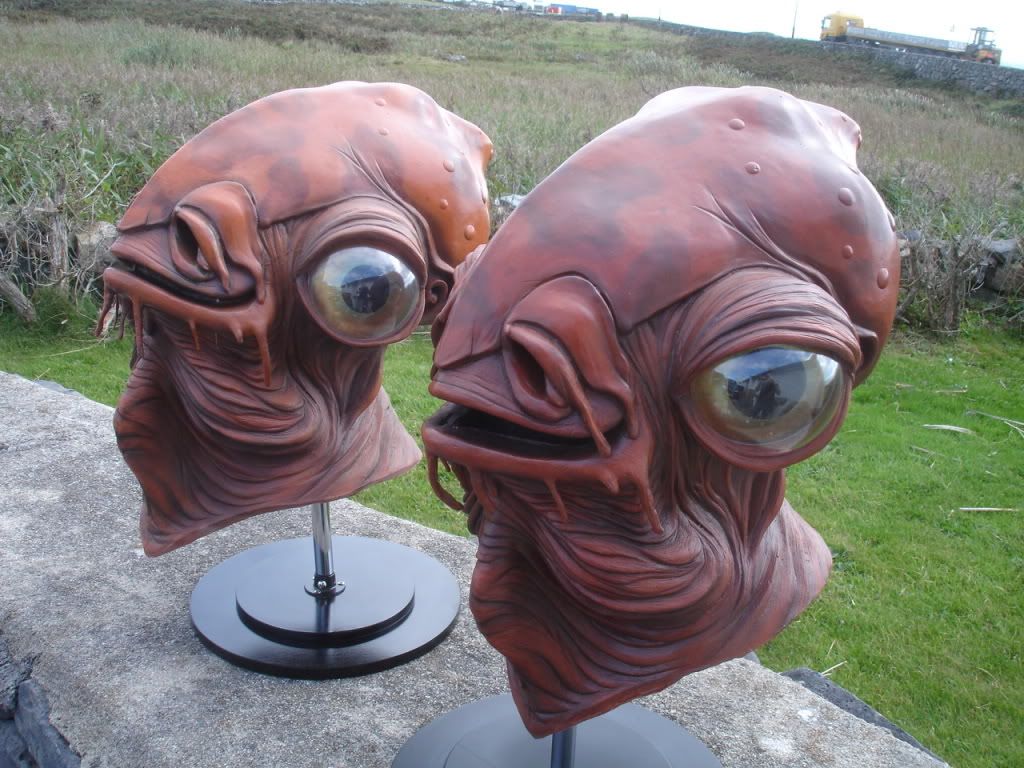 The new version is on the right.