I started on one of my all time favorite sci-fi ships, the Space: 1999 Eagle Transporter. This is the new MPC 1/72 kit and I'm very happy with the quality. Fit and engineering are excellent with not too many seams to deal with and the detail is fantastic. I also added on the Paragraphix PE detail set. The command module and crew pod will be attached via magnets, I've already got the magnets installed in the command module hatch area (I used the full height one included in the Paragraphix set and the magnets work fantastic). I'm also going to use the cut out window frames and I'll be doing at least a rudimentary interior in the command module. I'm torn on lighting it, I would like to, but the magnets and lack of permanent attachment complicates things. I have a few ideas, but we'll see how it goes.
PE cockpit hatch folded up and magnets glued in with JB Weld. Interesting fact, JB weld is slightly magnetic and I had to keep scraping it off the tops of the magnets as it cured since it flowed up over the top.
Dry fit of the forward section parts. The magnets work fantastic to keep the command module attached. The cage engineering and fit are great, it holds together without any glue so I'm sure it will be very solid once it's permanently assembled.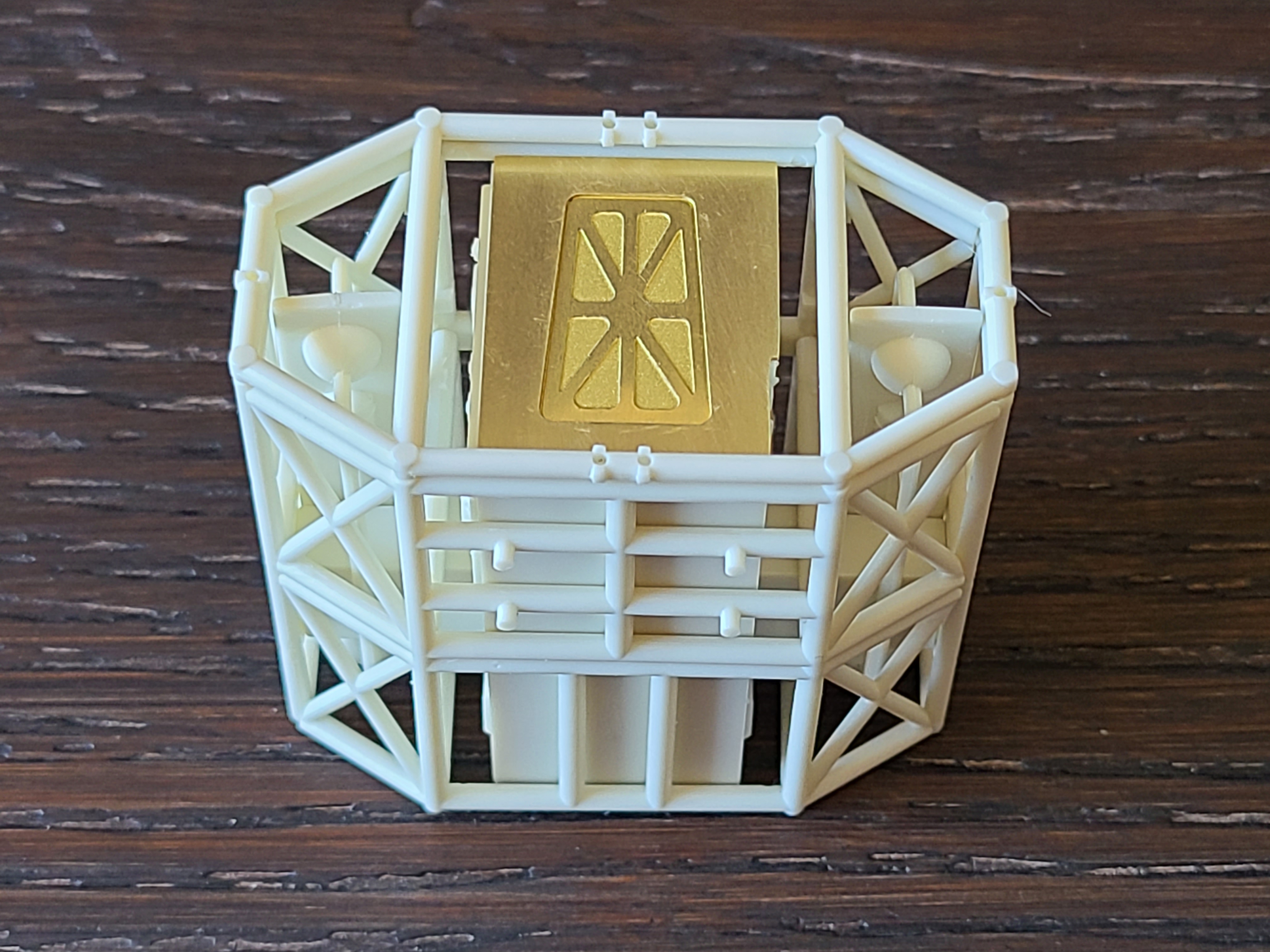 PE window frames test fit on the crew pod. I still need to cut the holes for the windows. The top is just dry fit for now. If I end up lighting it, I'll probably make it removable for access and keep it held on with more magnets.
Window holes rough cut in the command module.
Test fit of the PE back wall. There isn't a lot of visibility inside, but I may scratch some more of the basic layout inside.
Engine section dry fit.