Sr Member
RPF PREMIUM MEMBER
This is a project that has been on the back burner for some time. I started this way back in December of 2020 and I really could not wrap my head around exactly what I wanted to do with it. I pulled it out of the box and this is about as far as I got with it, until now...
Now that I have some ideas on what to do I am ready to get this project done and hang it on my daughter's wall. Yeah, this is a build she is helping me with which makes this the best kit I have ever built, no matter how it turns out
She is a huge Pirates fan so it's time to get this one wrapped up. I have a few ideas for this kit:
- Internal flickering LED's
- A custom display so that it can be wall-mounted (going to 3d print some pirate treasure to put into the display).
- No way I am going to try and rig this with real ropes, at least I don't think so... but we are going to make some custom tattered sails for it.
- I might augment some of it with 3D printed parts if I can find the right items.
First up, get the lights installed and all the wiring starting with some amber flickering LEDs:
Putting down some aluminum tape for reflectivity and light blocking: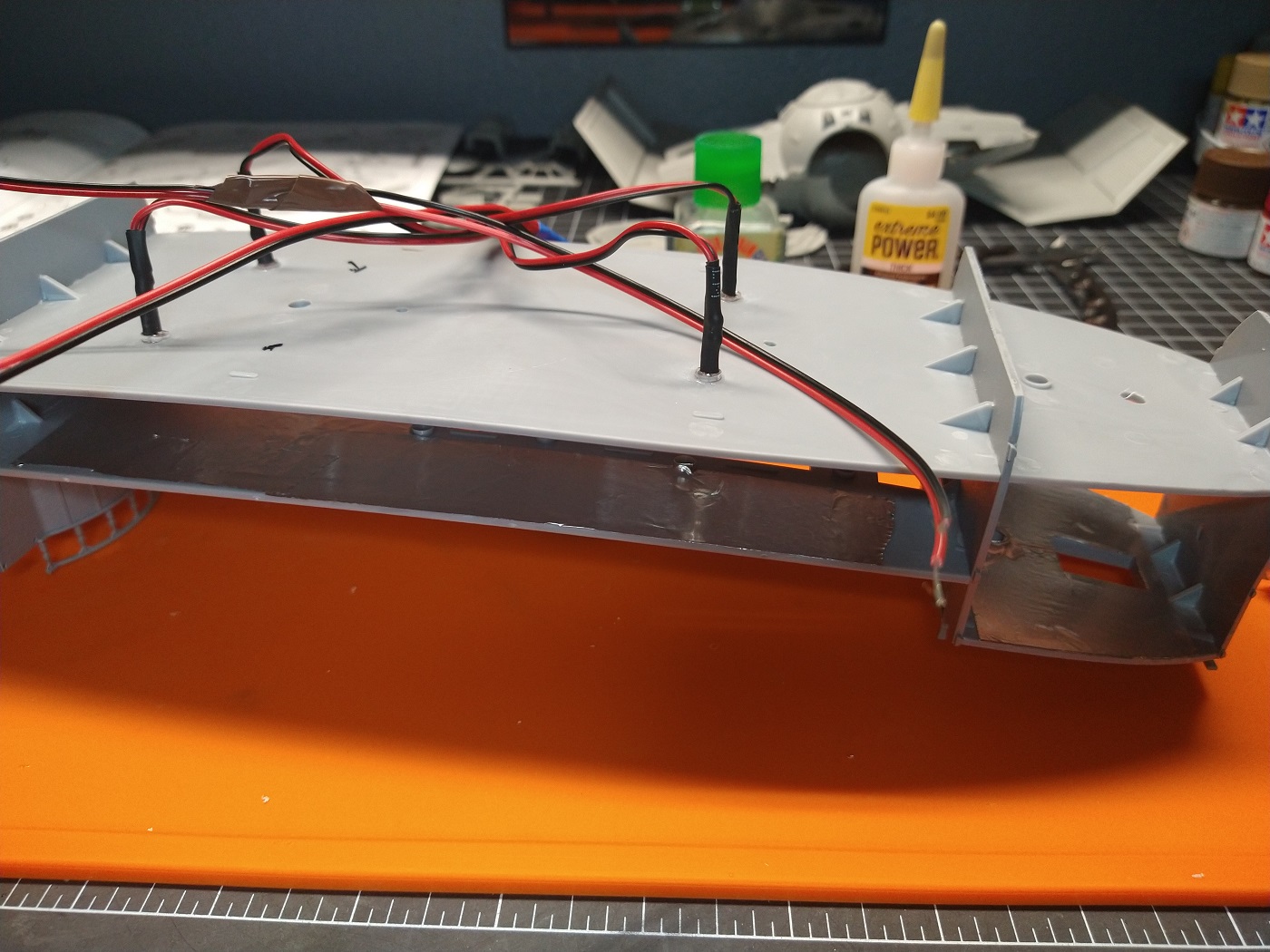 Since this will be wall-mounted you are only going to see one side so I drilled a hole in the side so that I could easily remove the ship from the display and unplug the battery pack:
I will see if I can link to a video or something at some point as the effect is really pretty cool: