Years ago I wanted to make a different
top
for my K-9's (Doctor Who) chassis so I could swap it out and do something different easily. Well, I finally got around to doing that. Meet Zero.
Right now the head is one I found at Spirit Halloween. I'm going to sand down the mold lines, cut off the nose to rig for lighting, and paint the eyes and mouth with Black2.0 to see if I can make them look more interesting. Eventually I'd like to make a different head for him with a moving mouth.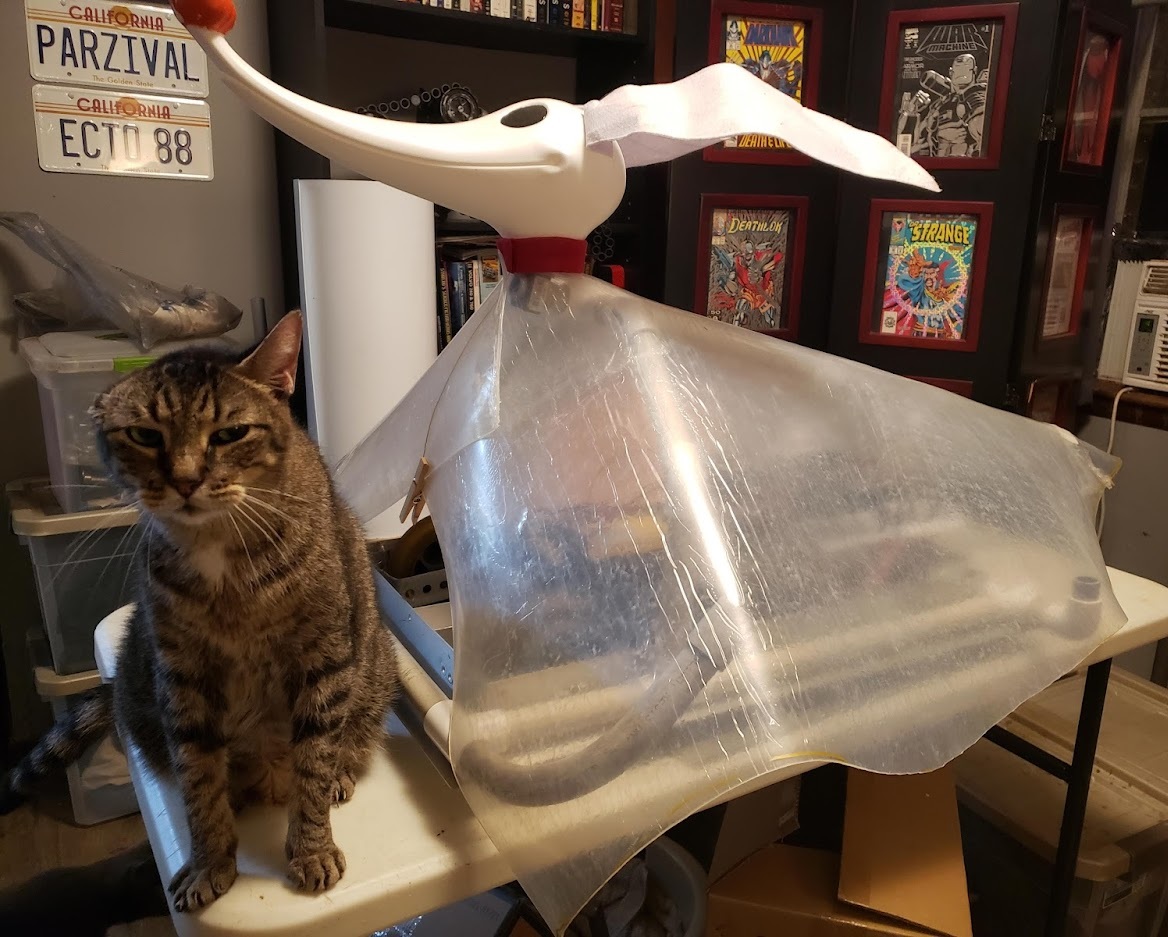 This year I mostly want to focus on getting the body to look like a flowing sheet. I'm messing with a thermoformable plastic a late friend picked out as something that might work. I think it is the same type of plastic used as water shields in automotive doors. I'm working through it but I sure wish Jonathan was still around to give me pointers. Sketch, the cat, seems skeptical I'll be able to make this look right but I'm hopeful.