In 2017, I wanted to really get into cosplay after attending a convention in Chicago. I was amazed by everyone dressed. I have always been quite handy so I gave it a go and decided that I'll try Zenyatta. I don't play him often but since it was my first time I didn't want to show my face. That added a big challenge, but I still went through with it. While doing this cosplay I dove deep into the scene. I experimented doing smaller stuff to get comfortable.
So this is my process
I don't have much of my first build of this cosplay.
This took me around 5 months to build.
The main armor is variations of EVA Foam. The orbs were the hardest part about this project. I had to redo them around 5 times because my brain just couldn't comprehend the pattern on them. So I took the easy was out and just slapped on circles on Styrofoam . Elastic bands hold the front end of the torso to the back and hug my body snug. I used airsoft shin guards and old shoes with thin EVA foam for my lower half. My pants are called Thai Fisherman pants. The helmet has LED light in it. It is actually more like a mask in this version.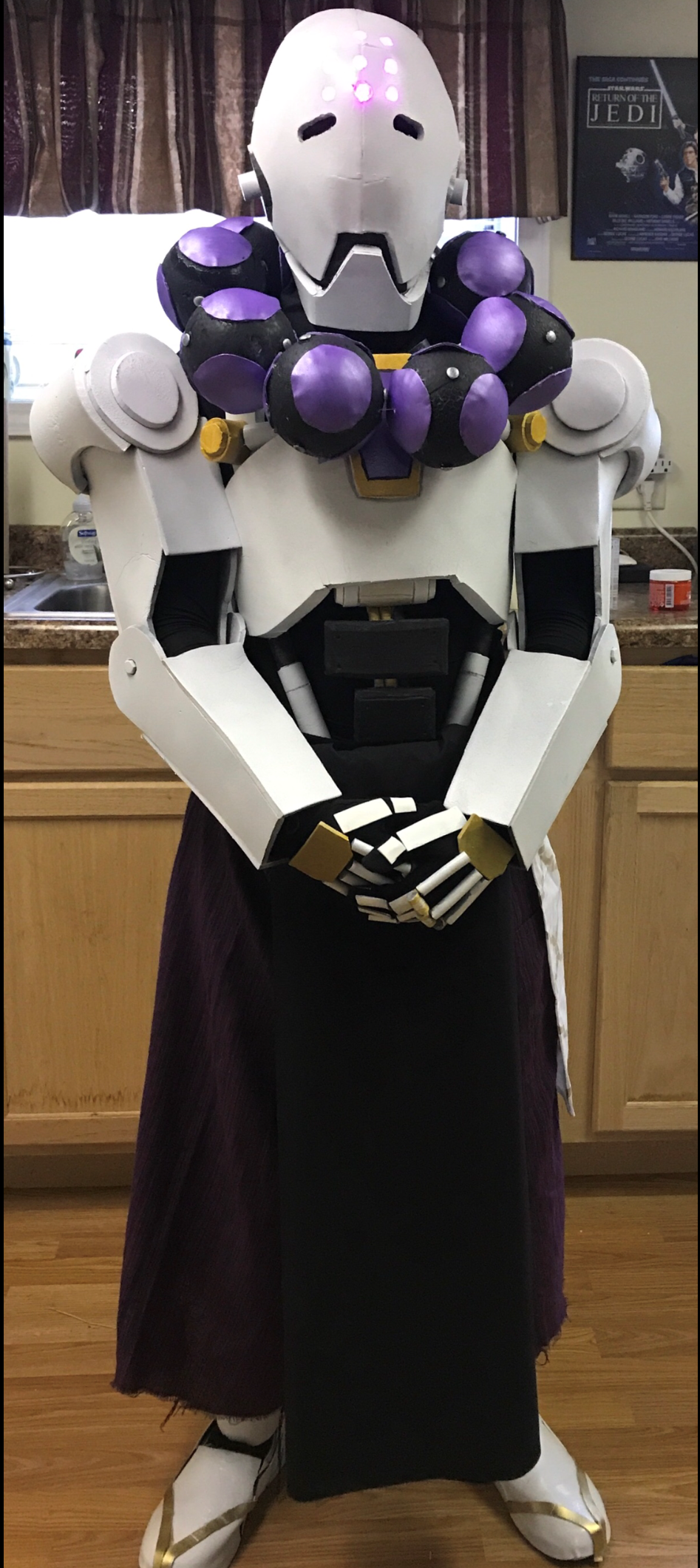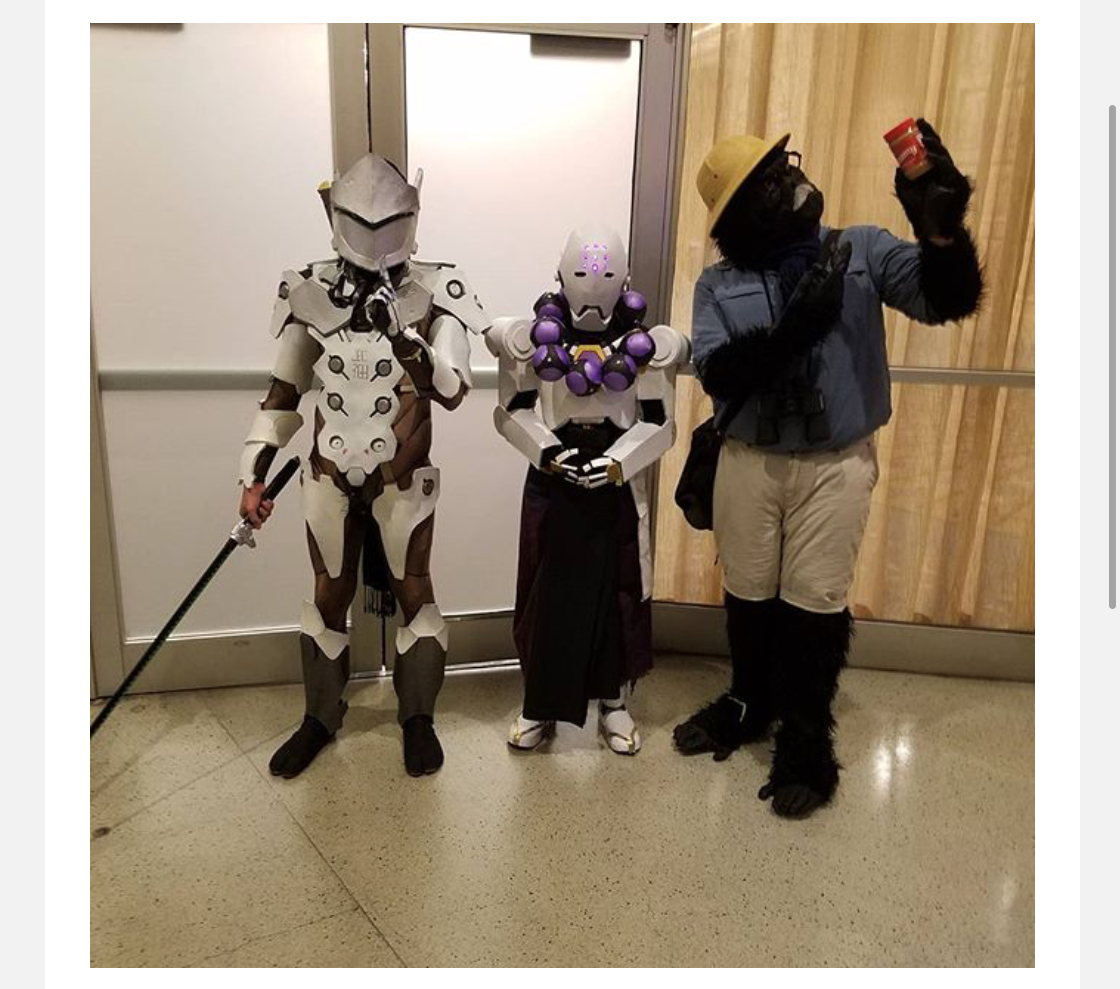 I help my friend do a Winston cosplay as well. Way easier....
So now comes next year and want to redo Zenyatta since I felt could do better.
Re-did more than half of the helmet.
Re-did the whole shoe
Re-did the orbs and added lights. Still couldn't figure out the pattern, but close enough. The light on my helmet are covered so they didn't paint on them.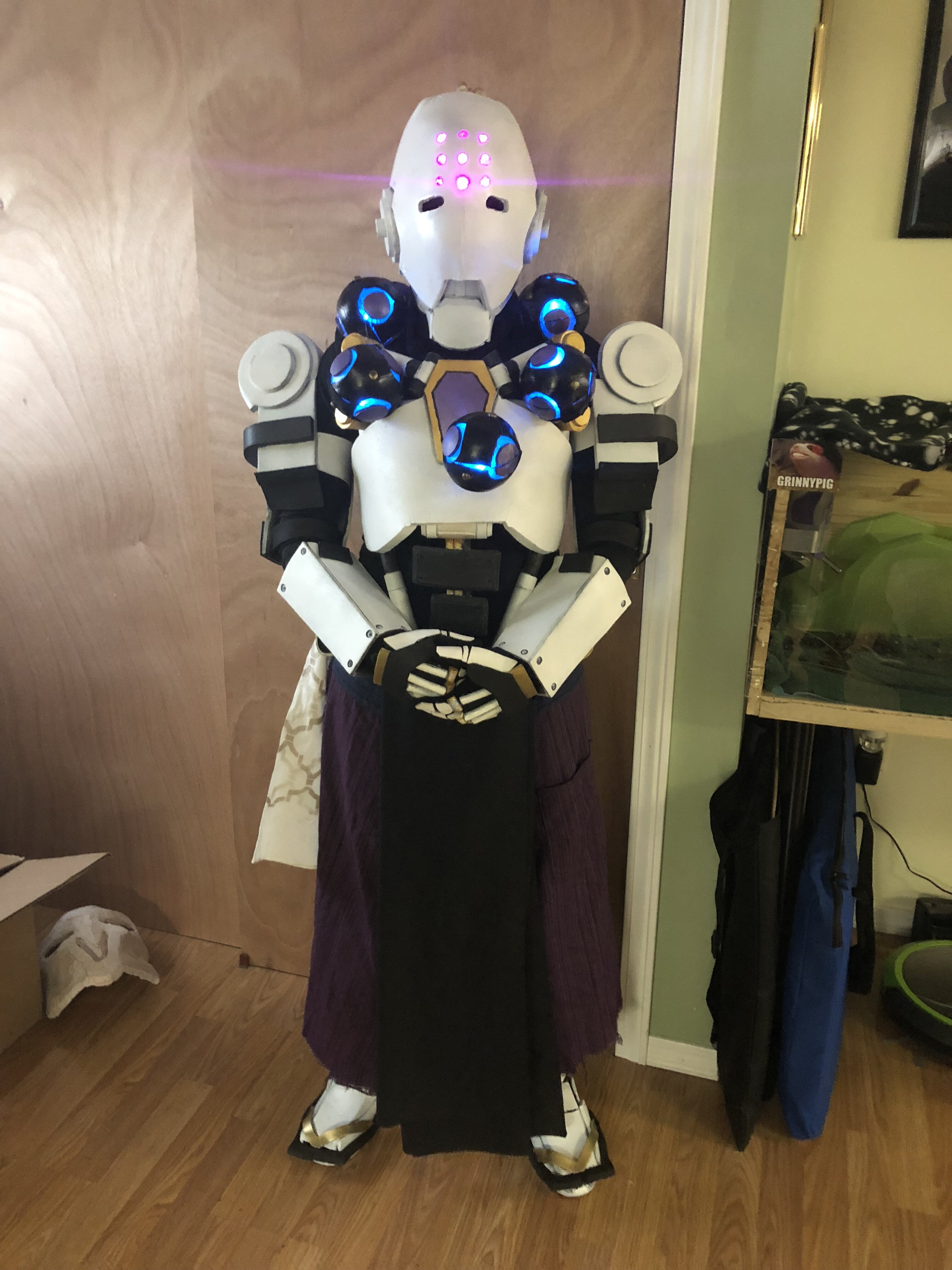 The arms and hands where then reworked. Left some stuff unpainted on the arms/hands because I like the way the dark foam contrasted the white.
So the only thing that could make this better is floating orbs. So I did that
Convention Time and I actually saw another Zenyatta!
Excuse my awkward pose, but overall I think I'm happy with this project.
Here I come Orisa!
Maybe Pharah would be a good step forward instead.