Sr Member
RPF PREMIUM MEMBER
Hey, just consolidating and reposing. I've got a few things available and will update this thread throughout the summer as I add new exciting things.
Everything's at my site, Custom3dStuff.com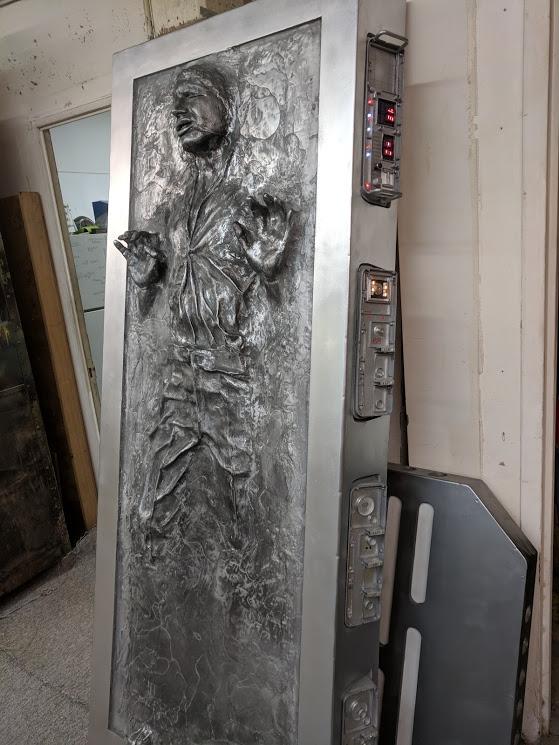 Carbonite Build Parts and Kits
If you're building a full size replica of your favorite frozen smuggler popsicle and need some parts, here's a shop with almost everything you'll need for the highest accuracy HiC build possible.
custom3dstuff.com
Box Kit
We have the box kit, which comes as a set of 12 CNC cut pieces. Building the accurate box is trickier than it seems, as the angles aren't 90º anywhere and the panel cutouts are funky too. It's all trapezoids and goes together great; ask around. I deliver these for $250 shipped in the USA, and slightly more in europe, canada, and australia. They're made locally in those regions. The site will have incorrect shipping quotes for international purchases of the box, so please contact me directly to order the box if you're outside the USA.
todd@custom3dstuff.com
HiC Wooden Box Kit for Carbonite build - 12 CNC cut 1/2
Greeblies - Some are metal, some are plastic
I offer a 50 piece plastic nylon set of greeblies. These consist of the ~30 nipples, and unique knob types, bronica box, handles, and other small pieces. They're attached on a sprue and will need to be snipped apart.
Plastic HiC Greeblie pack for volvo panels on Han in Carbonite build - new for 2020
$62.99
These are free if you buy the $299 metal kit below, but be sure to add this pack to your cart before checking out!

*metal handles will replace the plastic handles at the end of the summer. They'll be $25-30 for the pair and the plastic parts will drop in price about $10-15.
The 20 metal u-clip heat-sink pieces and stamped and folded sheet aluminum, bent at all the right angles in all the right places. These come with three different types of bolts, for accuracy.
Aluminum
U-clips for $99

The 38 piece metal pack has 10 cups, 18 rings, 6 d-discs, and 4 small tubes. These are machined from aluminum on a lathe and are new as of June 2020.
38 piece metal greeblie pack HiC for Han in carbonite build greeblies
for $125



The metal grill is for the hero panel. It has two holes to accommodate the knobs on the hero panel.
Metal grill for hero panel of HiC build
for $25

In one scene in ESB, there's a second hero panel #5 that has no holes on it's metal grill so for those doing a double hero panel build, you'll need this second grill.
Metal Grill with no knob holes for ESB panel 5
for $25



The above greeblie line items are available separately, but you'll save some cash ordering them all together using this link:
HiC Greeblie Master Pack for volvo panel Han in Carbonite builds $299, big savings over ordering individually!
***important, when you order this, the metal parts are $299 and the plastic parts are free, but please add them to your cart during checkout and you'll see the free item discount!
Perfect for those of you who have no greeblies yet, or want to upgrade your entire greeblie collection. This extremely detailed and accurate greeblie pack includes both metal and plastic parts; all of the greeblies you'll need for your build! It'll really make your panels stand out and show off...
custom3dstuff.com

Panels
I currently offer 8-pack only sets of black onyx casts of an original volvo panel. This is $370 shipped US. These are very high quality bubble and blemish free castings.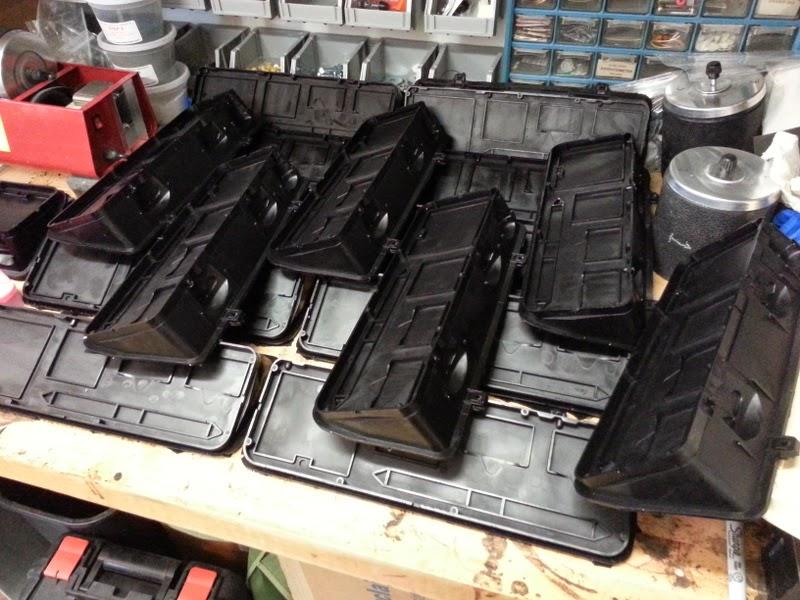 Cast volvo panel replicas for HiC Build
These were molded directly off an original Volvo dashboard instrumentation panel; not recast from a copy. They are used as the side detail control panels for a Han in Carbonite build. You'll receive 8 panels cast in black resin. The backs of the panels are hollow, but the windows are cast solid...

custom3dstuff.com

Finally, I have the base kit which lets you light up your HiC from the bottom with a carbonite freeze chamber motif. This kit includes CNC wooden parts, platform supports, translucent plastic light diffusion sheeting, wooden planks for the front and sides, LED strips, and a remote control.
HiC (or astromech) box display stand kit
This, and everything else listed, is ready to go. Everything takes a week or less to ship, aside from the plastic parts which typically take two weeks. $250

Please don't hesitate to share this information or post here with any questions.
Thanks!
Last edited: