Hello Lair,
This is my first attempt at sculpting a Pred, and only my second real attempt at sculpting period (The first is still in progress)
Anyway, I'm thinking it will probably end up as a bust because I didn't start out using a proper head cast, but instead a "Mr. Brad" hair styling mannequin which is smaller and not proportionate to a human head. So I don't think it will work out as a mask this time around.
Anyway, this is what I've got so far. Not really basing it on any Predator Character in particular. Just playing as I go and seeing what I come up with.
(The teeth are just placed in as reference, they are not the ones that will go on the final sculpt)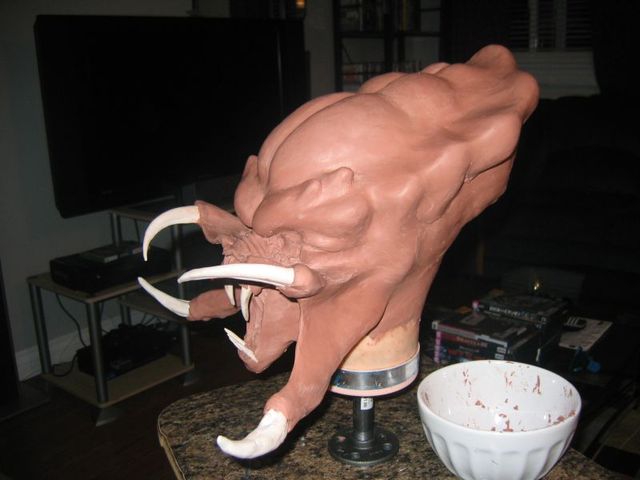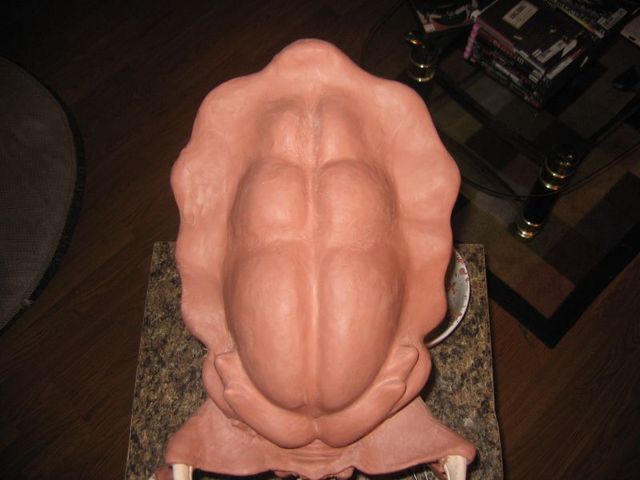 I have to play around with the mouth a lot; add the ridges on the outside, and add some musculature to the inside of the jaws. And I plan to still do a lot more texturizing on the crest, but this is where it sits so far.
You guys are an amazingly talented bunch and know your stuff, so I'm honored (yet terrified) to join in.
Thanks for looking,
C&C Welcome