I decided to start another bio to show one of many ways to sculpt them.
The first thing you'll need for this method is an armature to hold your mask.
This is the shape onto which you'll be adding clay.
You could use a bio if you own one, it has a general shape somewhat similar to your goals,
you'll be changing the look entirely, and it's thick/strong enough to support the added weight.
I feel it's important to mention that using it as an armature means you'll be making a new look
and it's just meant to hold the clay. It does NOT mean changing or adding features to
someone else's sculpt and calling it your own.
That said, here's what I did:
I had a pepakura build on the wall I dind't really like too much but it fit nicely over my head
so I started laying clay on it and smoothing it together.
The goal at this stage was complete 1/4 inch(ish) coverage and only a very basic feel of the shape I want.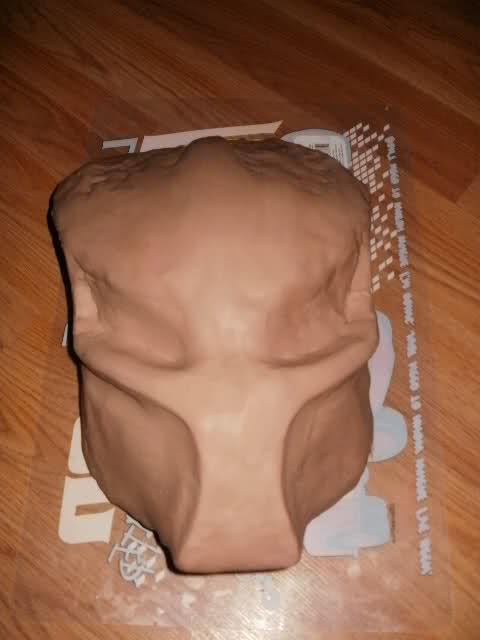 I then reworked the dome a bit since the shape of the armature was nothing like what I wanted for the new bio
and I added some flares to get a feel for the right direction.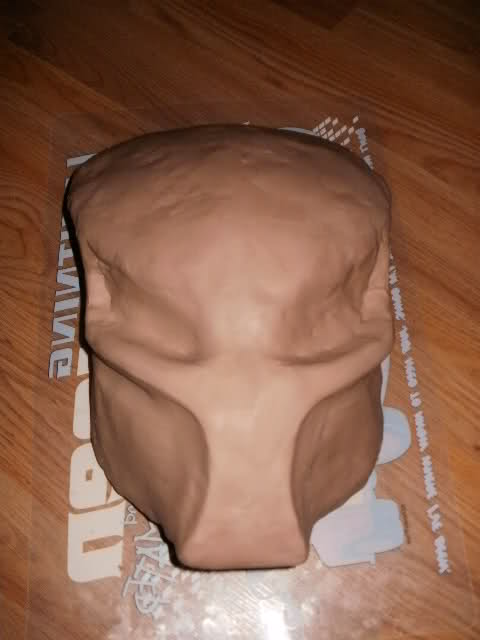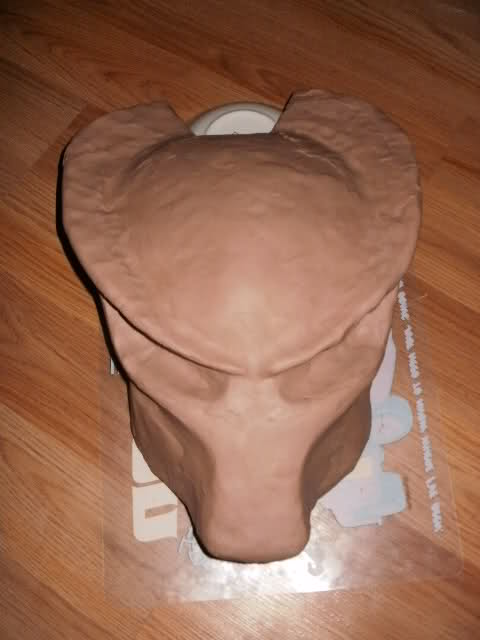 I lowered the the flares' angle and reworked the proximal corner of the browes.
The eyes weren't quite what I wanted so I changed them to a slightly more almond(ish) shape and smaller size.
I later decided the flares could still use lowring but not in placement.
They're getting built on the inner edged where they attach to the dome so they can have a decline as opposed to the incline you see on my other 2 sculpts.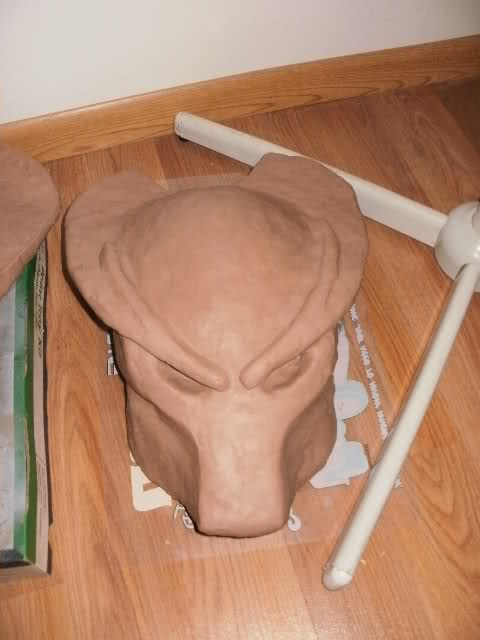 Next I plan on finishing the flare reworking and giving some more character to the currently 2D looking mouthguard.