OK, lets startout here.... On the left, the DVD tin, a copy of "In God We Trust - All Others Pay Cash", and the "A Christmas Story" compilation of the vignettes featured in the film pulled from Shepherd's varied works. Down in front, we've got a bit of a centerpiece of my collection...the zepellin Randy got Christmas Morning. Whoopie!! Mine is missing the propeller and drive assemply anterior to the gondola, and the gondola wheels, but I have NEVER seen another one of these in my constant quest to find another... 6 years looking now. The only other one I've seen is in the Museum at the Christmas Story House in Cleveland. And lastly, but certainly not least, a period can of Simoniz for the old man. He'll love it, I'm sure.
Next up.... The Blu-Ray Tin, a signed and numbered script, an unpunched Ralphie Pass from the 25th anniversary convention, and of course, Mrs. Parker's Quick Arrow soap flakes... absolutely needed to wash the mashed potatos from Randy's clothes after a "piggie" dinner. Up front, flanking each side, the books from Ms. Shield's confiscated item drawer. Front and center, we've got a boxed bar of period Lifebuoy soap (the screen used wax bar was severely oversized, but I'm going to do an upscaled copy in resin one of these days), an original decoder pin (have two reproduction decoders as well), and the tank from Higbee's display window.. even works.
Next up we've got...... the radio Ralphie listened to Little Orphan Annie battle smugglers and pirates on every evening, promptly at 6:15. On top, the old man's bowling tropy. He's a shoe in this year as well since he got that blue bowling ball for Christmas.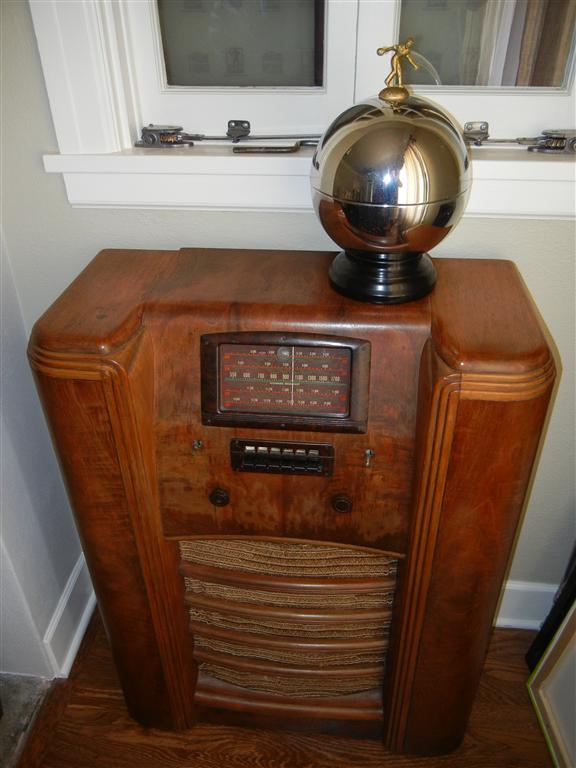 And finally.... my official Red Ryder 200-shot range model air rifles.... They have a compass in the stock and this thing which tells time. Front to rear... my 25th Anniversary Christmas Dream. Signed by Black Bart, Scut Farkus, Grover Dill, Ms. Shields (a wonder I conned her into doing it being that she's canadian, hates guns, and has reportedly never signed one), Randy, and Flick.
Behind that, an original Christmas Dream from 1983/84.
Behind that, a 20th anniversary Christmas Dream.
And lastly another 25th Christmas Dream and the box the 25th came in.
Now.. these aren't on regular display... yet... but they will be soon.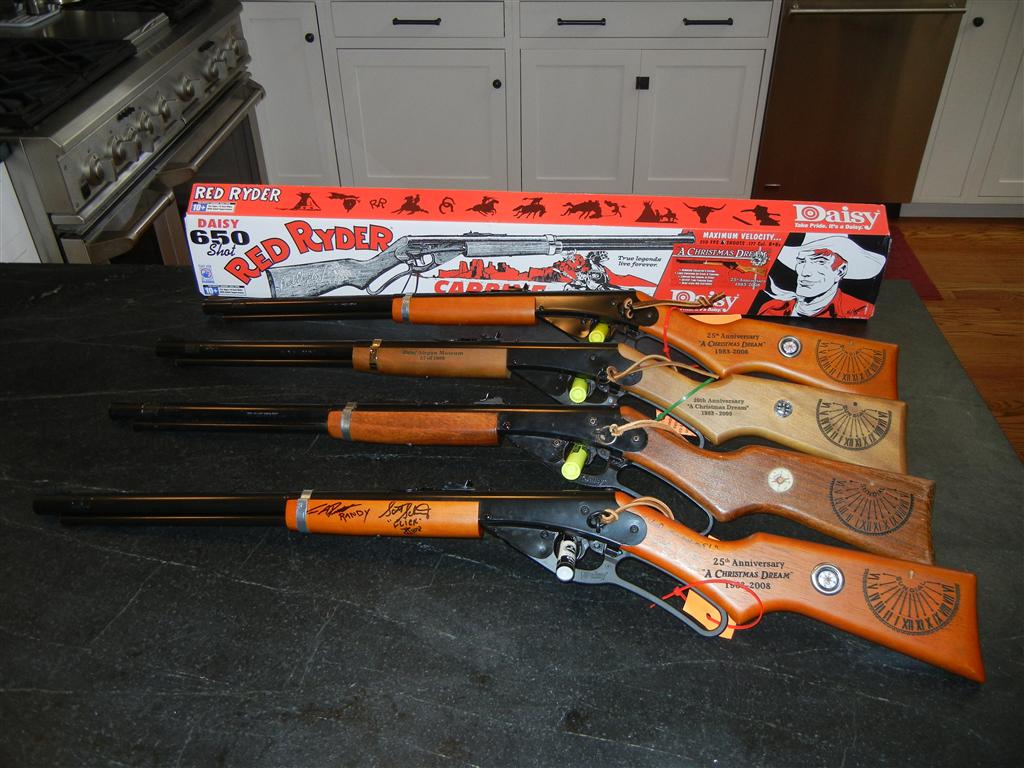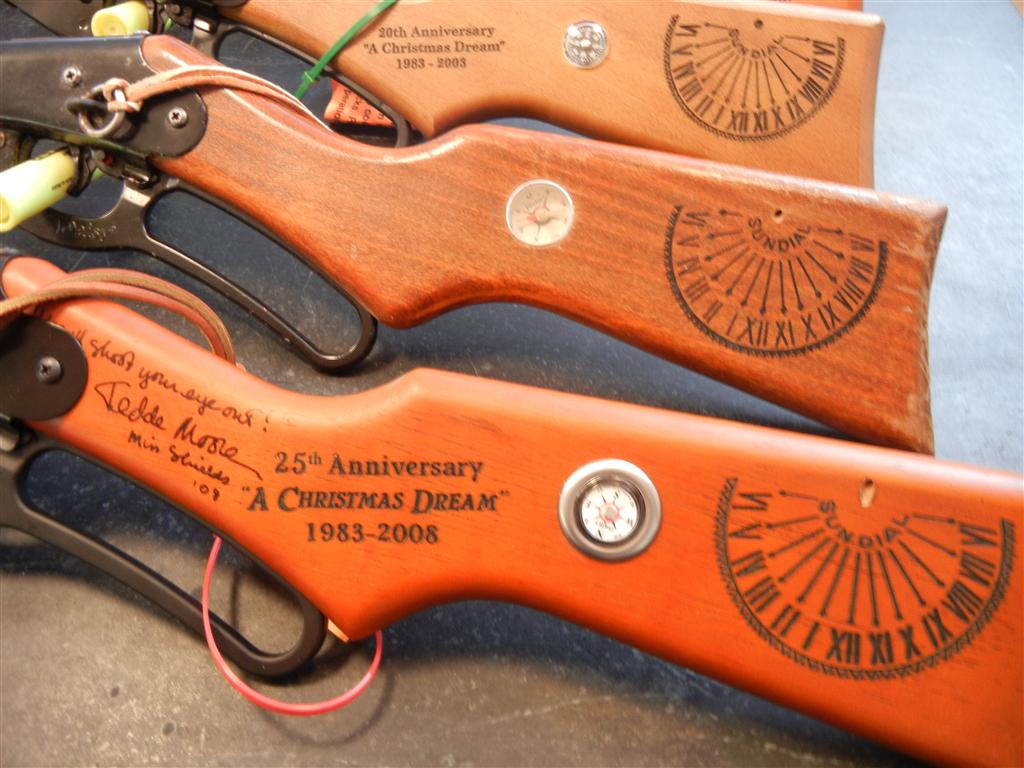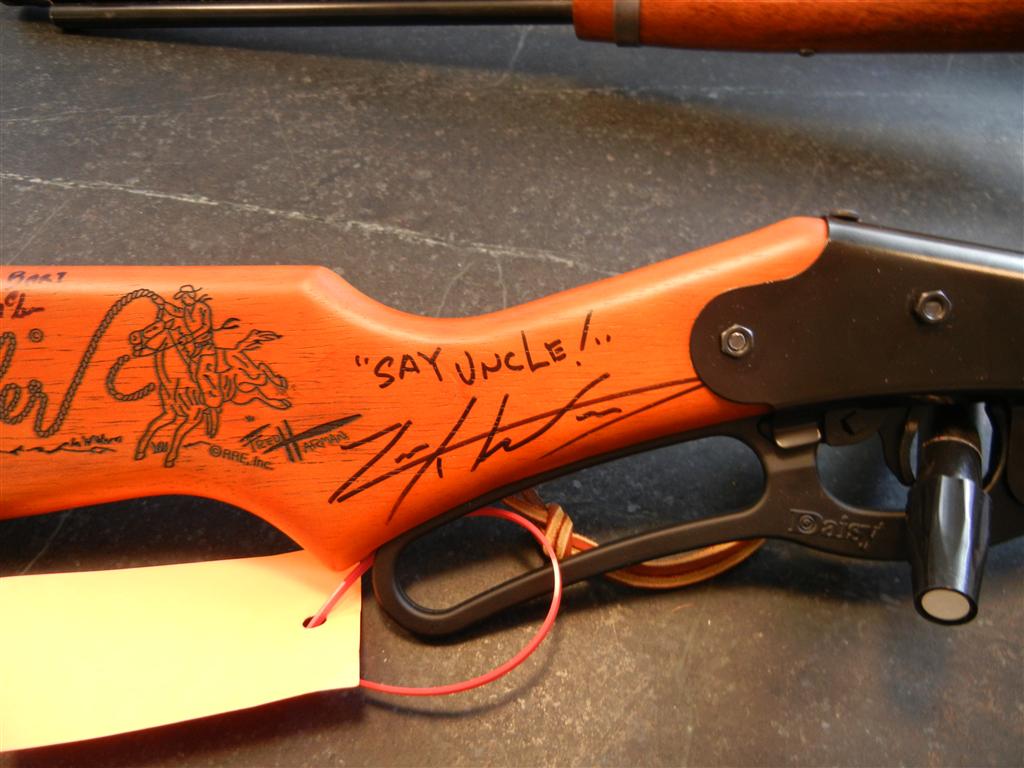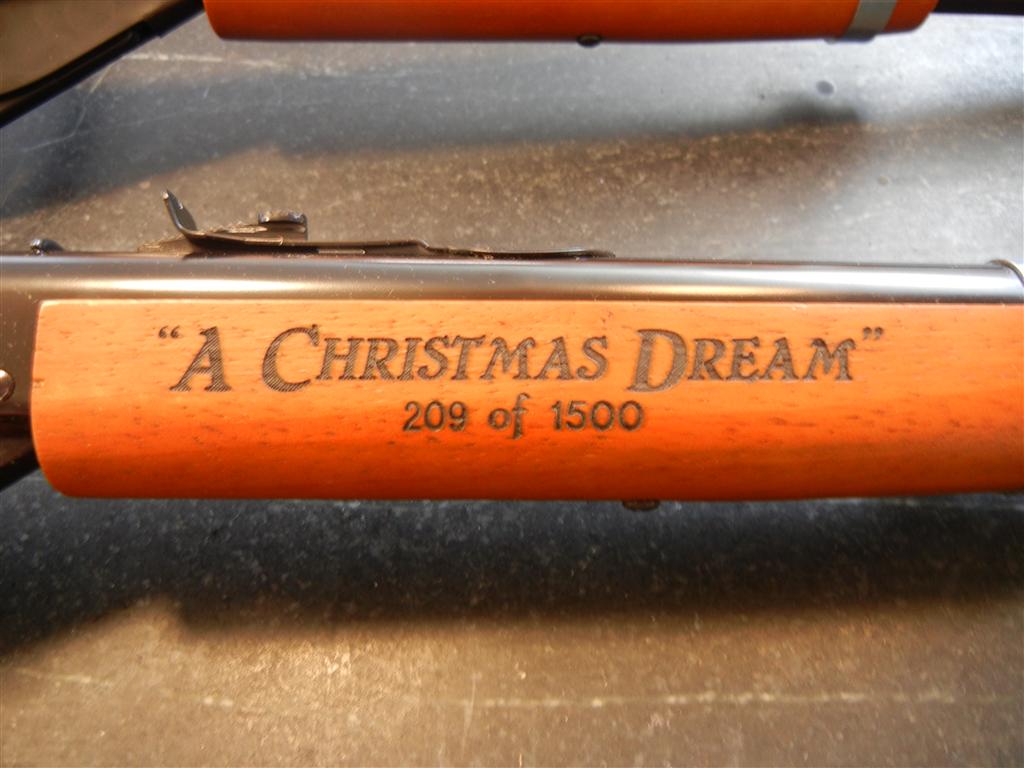 Haven't figured out how I'm going to do these yet, maybe individual frames...The Fortune magazine off of Mrs. Parker's coffee table.... The Boy's life which holds the ad for that holy grail of Christmas presents, the Red Ryder air rifle, and lastly, Mrs. Parker's Look magazine which would cleverly house the advertising propoganda of every young boy's Christmas desires.
And lastly... My Major Award... Its the real deal, screen sized, top model. Alas, the better half only allows its display from Thanksgiving to New-Years, but hey, beats her watering the plant and breaking it. Not a FINGA!!!!
Last edited: