Long time no new thread... I've been busy with various projects but this one came together suddenly and I thought I'd share it.
When I was a little kid, new to Star Wars, there was nothing cooler to me that Yoda's house. I remember when my little brother and I were about seven or eight, he happened to see Empire before me, and I was furious. I sat him down, notepad in hand, and demanded he describe Yoda's house in detail. I guess I was aware of the characters before I'd seen the movies somehow, and I needed to know what the old Jedi's digs were like. My brother tried his best, but couldn't make the imagery clear enough for me.
Years later, even after watching the scenes over and over, I still had a very murky picture until I came into possession of a copy of Rinzler's blueprints book. I finally got my clearest look via the drawings of Yoda's house.
With some newfound skills at organic CG modeling, I got to work. The build was fun, it's such a crazy design, like a heart or an organ that folds back on itself. Unfortunately it turned out the actual set had diverged from the plans quite a bit, which is fairly common, and the finished product only roughly matched what was on screen. All kinds of windows were added or moved, shapes of doors and passages were completely changed. Ordinarily I would have tried to use my photomatching skills in sketchup to nail down the differences, but organic shapes are all but impossible to use to find the perspective line edges needed for that work. So I shelved it and went back to working on nice boxy objects like the
ESB X-wing
Flash forward a few months and I found some production photos of Yoda's house with the sharp edge of a floor visible. Just out of curiosity I started playing around, building all new geometry and matching it with other photos. Suddenly the shapes starting to come into focus, similar to the blueprints, but now much more accurate.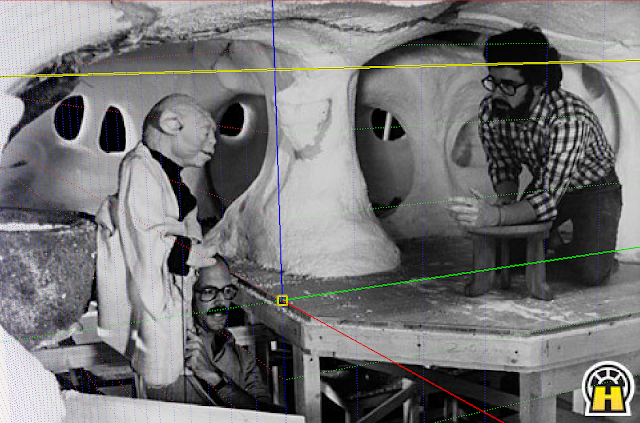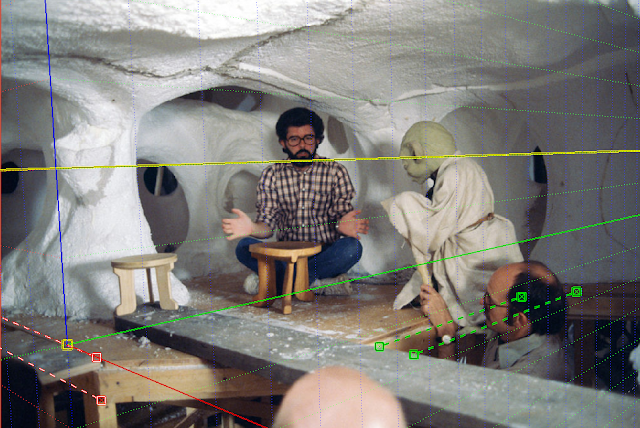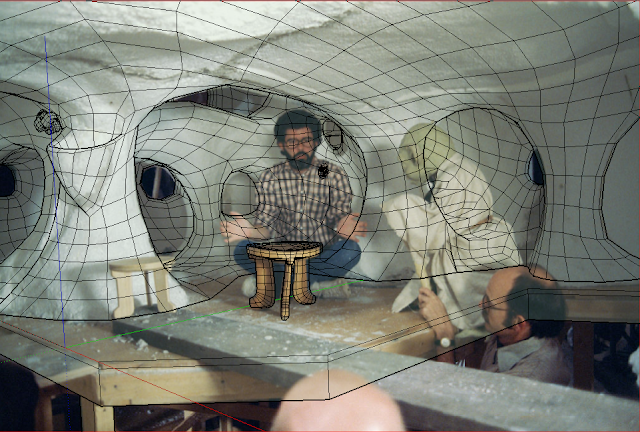 The model even matches up to the final dressed set in ESB.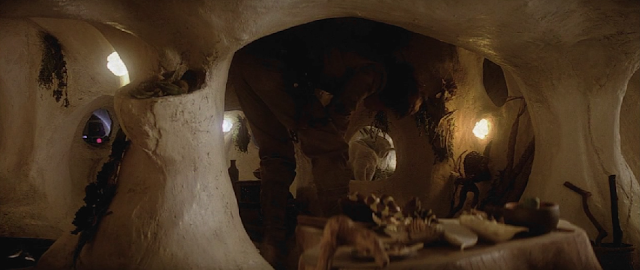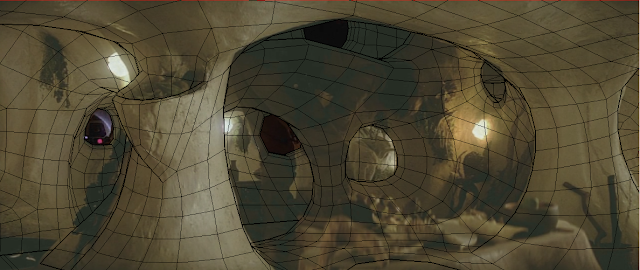 more updates soon(ish) as I start to build out the little odds and ends that furnish the house.