After 2 months of mostly fun and occasionally frustrating work, I finally finished my Henry Jones Story Grail Diary. This was my first foray into book binding and it proved to be challenging but rewarding.
This version is largely based on the story texts by Pascal Kurosawa (v1.12) and Mark Ritter, with some limited editing/rewriting and a few additions here and there. The leather cover was stripped from an old pair of boots
. The text was created using a computer font, but I applied a custom script to introduce random variations in letter sizes and sentence orientations, in order to make it look a little more handwritten. To make the tablet/shield rubbing, I created a 3D printable template:
Grail tablet and shield rubbing template by AramisCreations
. Aging was done using a spray bottly filled with a blend of strong coffee and tea.
I won't share the source PDF here to avoid commercial misuse, but feel free to PM me if you need help for your own personal project. Many of the image sources online are no more available and sometimes it felt like an archaeological expedition to track down source material and recreate them in high definition.
Here are a few more sample pages: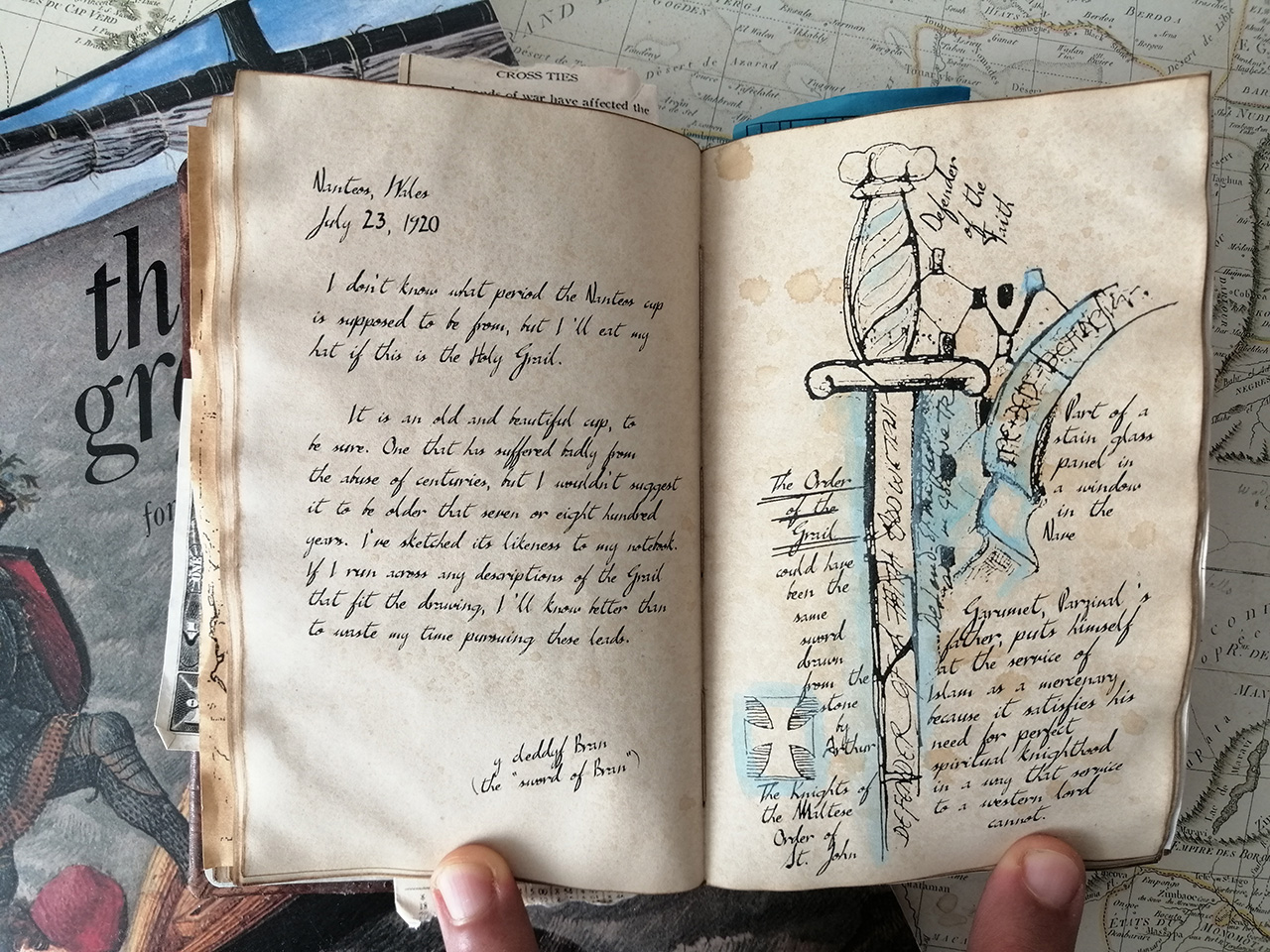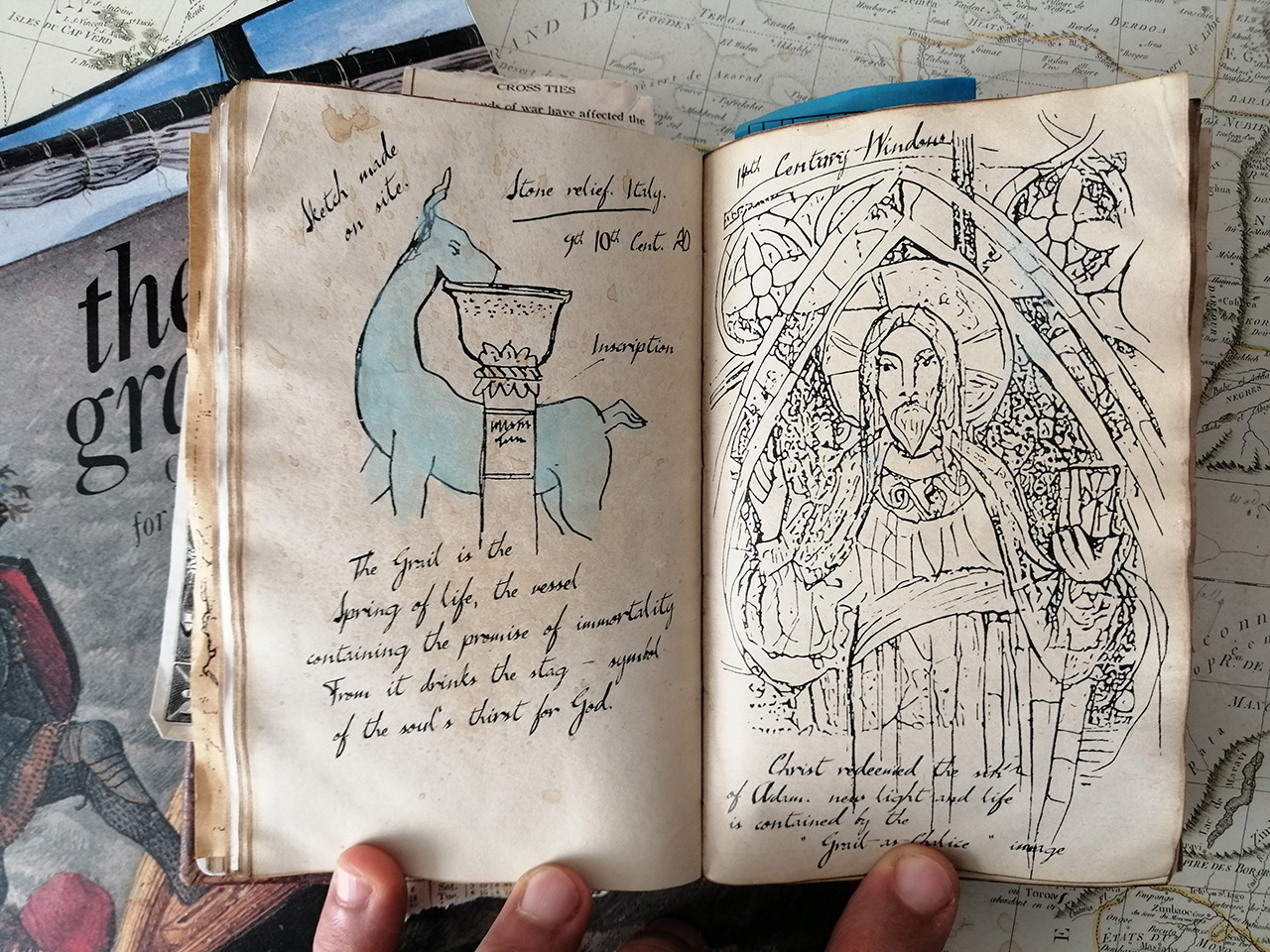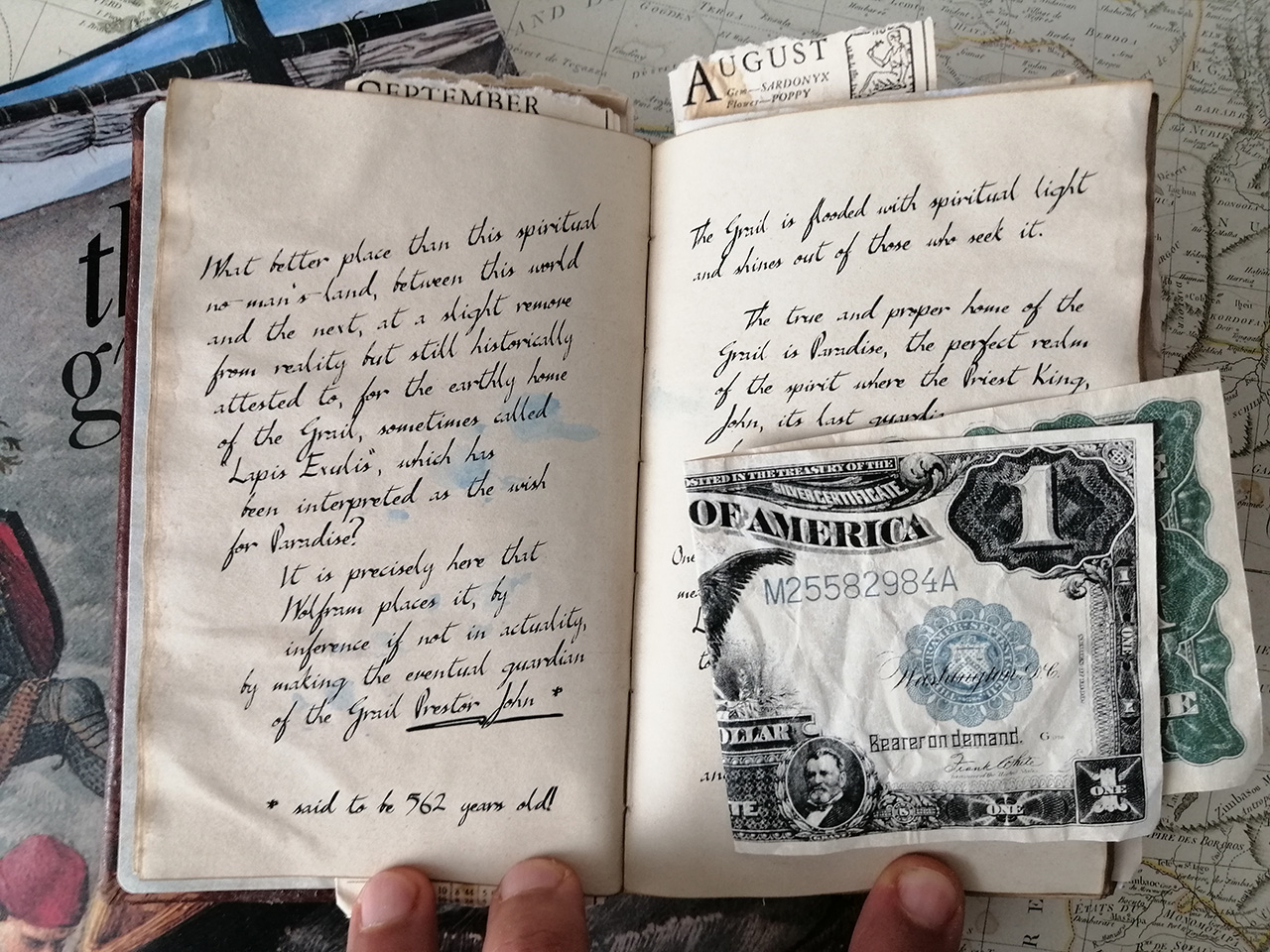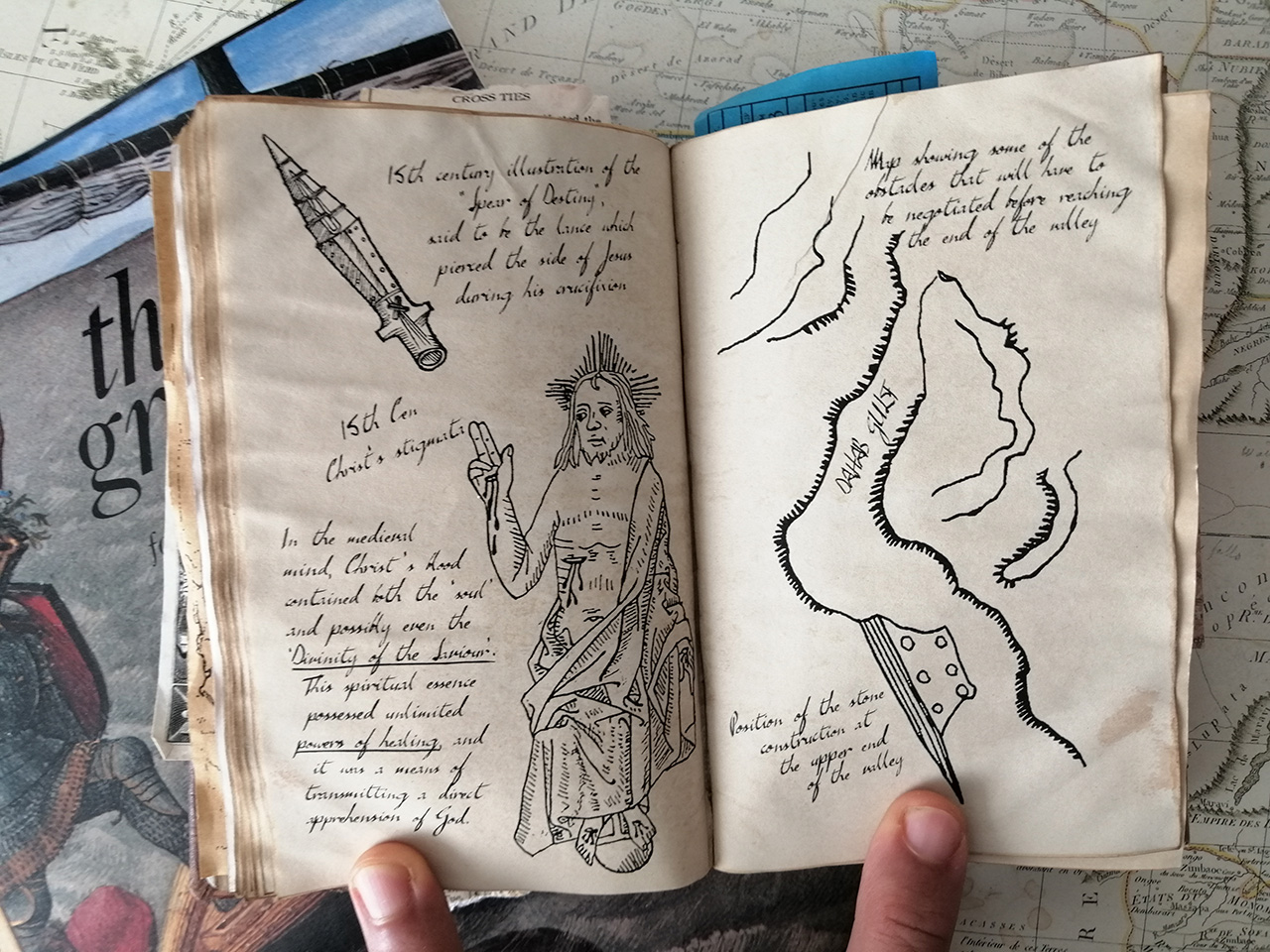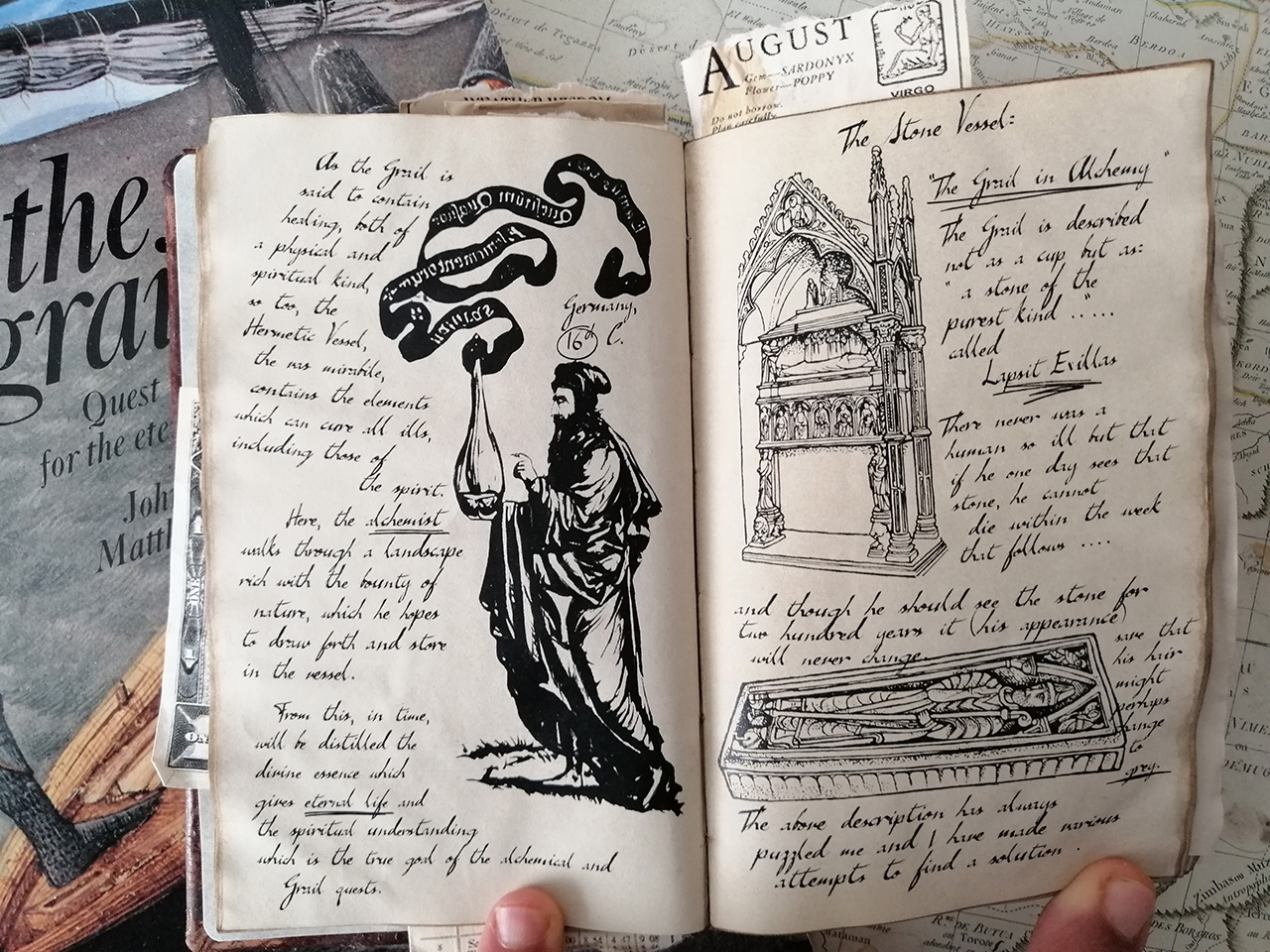 I learned a lot from this project and may someday make an improved version, but first I'm setting my sights on some other book projects such as the Necronomicon, the Red Book of Westmarch and a hand drawn Witcher bestiary.
Last edited: