Seems I am not the only one, nor am I the last, to work on a Death Eater this year. I glad that we are coming out and sharing these ideas so I can stand tall in my area when HP7 comes out here in July. So here is my progress so far.
This mask I got from the wonderful artist on here know as
Danaedhel
. I got two masks from him some time ago. Shipping was a pain only because it was coming internationally from Spain. However, they are well worth the wait.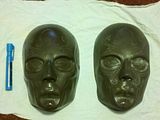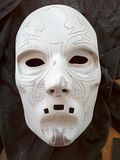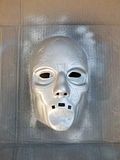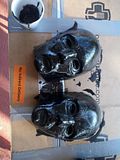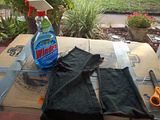 Now to work on the foam padding and straps on the mask. Then it's on to the tunic and embroidery work. Oh the fun!