Well my first attempt at making a suit has gone well so far, the first thing i needed to do was make a duct tape dummy. For those who have done this before i commend you ! What a pain in the ass! Wrapping the suran wrap and the duck tape around me was fun, for the first 20 minutes or so, my wife was laughing the whole time. I lost all my happy feelings as i started to get extremely hot and dizzy from lack of oxygen. To top it all off we got down to the last arm and leg and ran out of duct tape!!!!!It was the longest 15 minutes of my life as my wife ran to the store. One roll of suran wrap and 6 rolls of duct tape later it was finally done. I ended up stuffing it later with poly-fill that is used for pillows, it gave it a very uniform shape.
My wife didnt know that the next day i was done stuffing it, so i left a do not disturb sign on our bedroom door for when she gets off work, and this is what she saw---->
Thank you Maguyver for the great idea and help!! Updates soon...
Addition tips: I am new at using latex, here are some of the things i learned on the way.
I knew that weather has a big effect on the latex, but wow!!! the slightest degree change effects it curing. I started off in the yard, temperature was about 66 degrees, the latex was not drying that fast so i moved it into the house where it was about 70 degrees and it dried quickly. If you do it in the house make sure your in a well ventilated area, the latex is strong potent stuff! between the fumes and the beer i had a nice buzz lol.
On the duct tape dummy, i recommended about three people taping you up, it will speed up the process so you will not be in that miserable cocoon as long!!!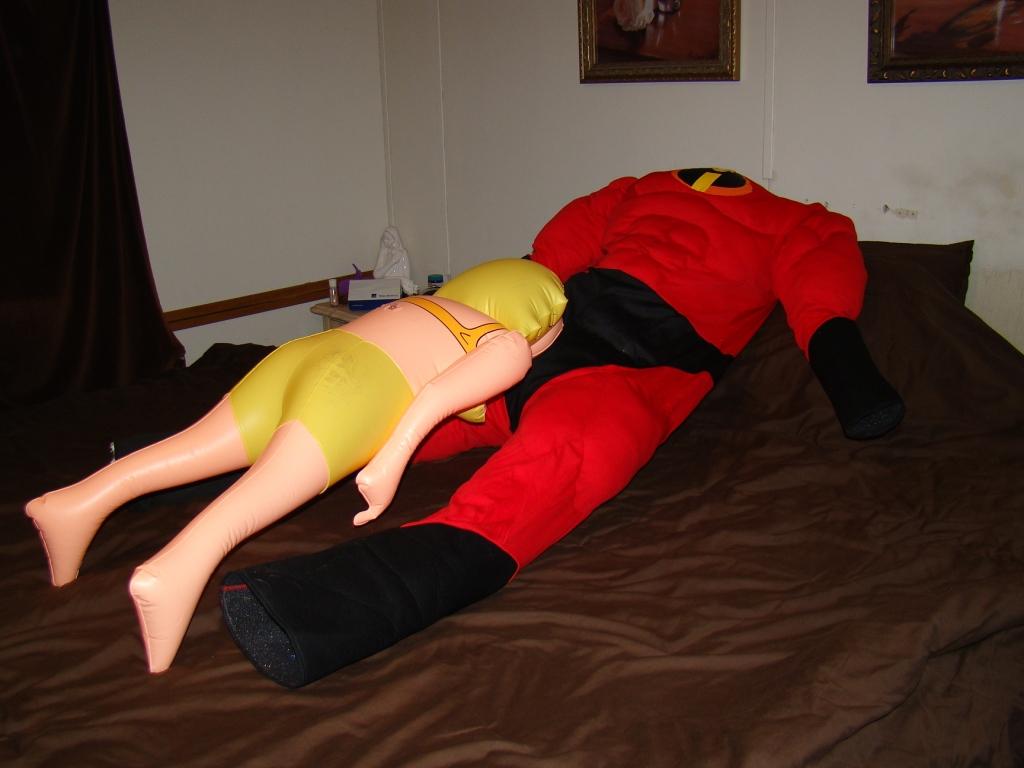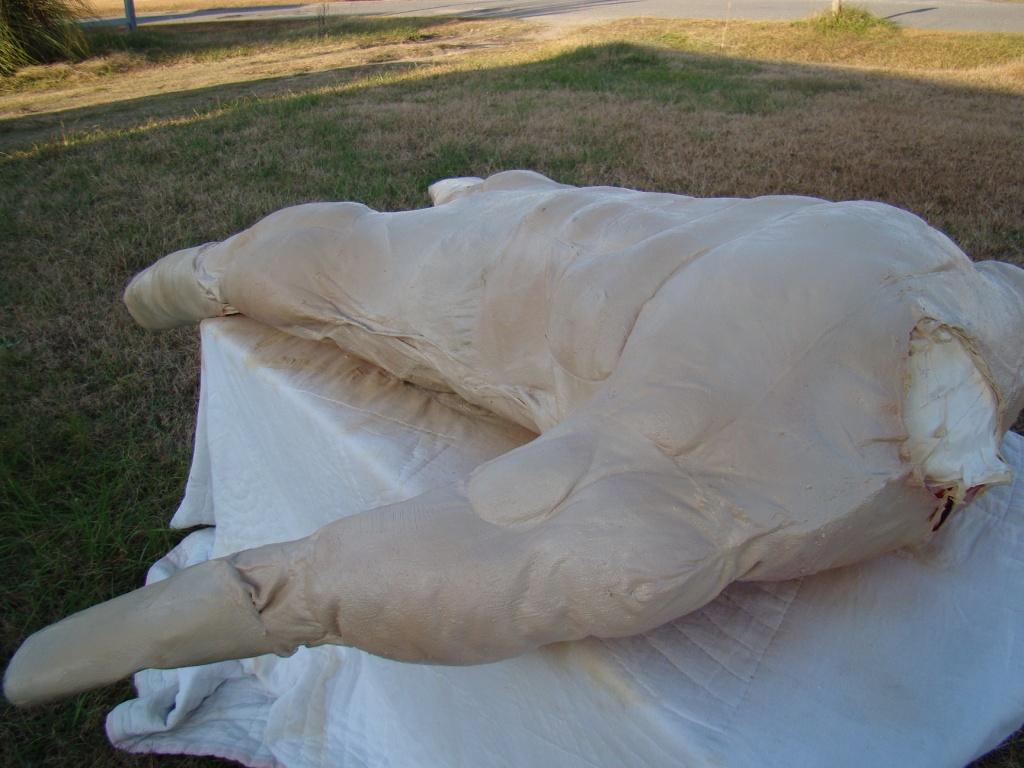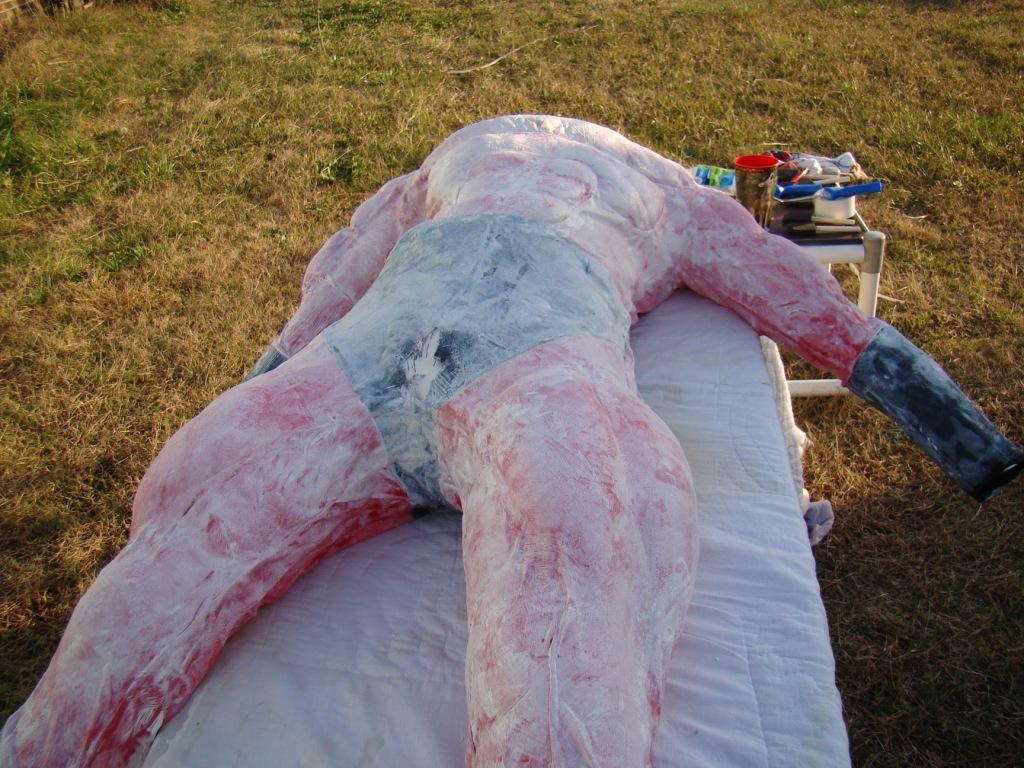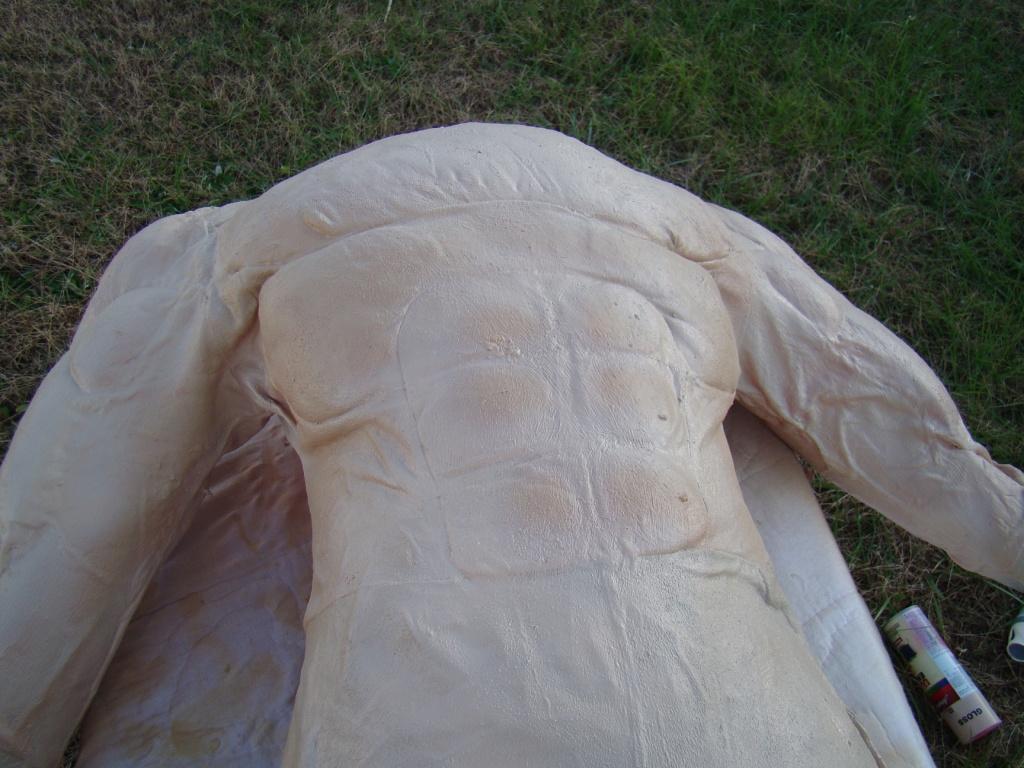 Last edited by a moderator: