I have started working on my Yelena cosplay and I wanted to share my progress on here since there isn't really a lot out there about making her costume. This will be my first cosplay that I have made without any outside help so hopefully I don't wreck it lol.
This whole cosplay is going to be made with templates I have made myself so existing clothes and my duct tape mannequin are going to be used a lot.
I started with making a template of the vest on my mannequin, I only did half since it is symmetrical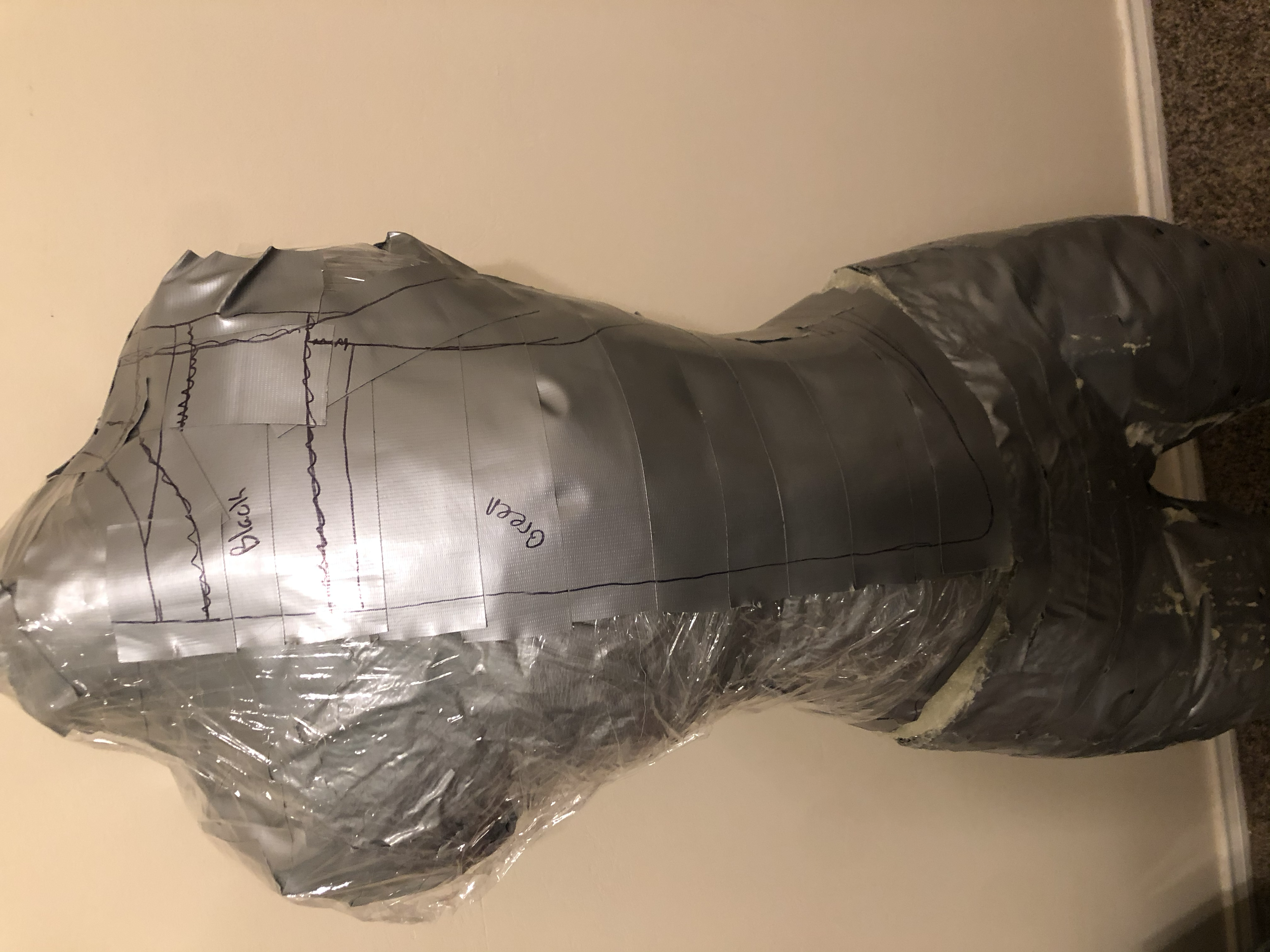 After a lot of stalling, today I finally made a mock-up out of muslin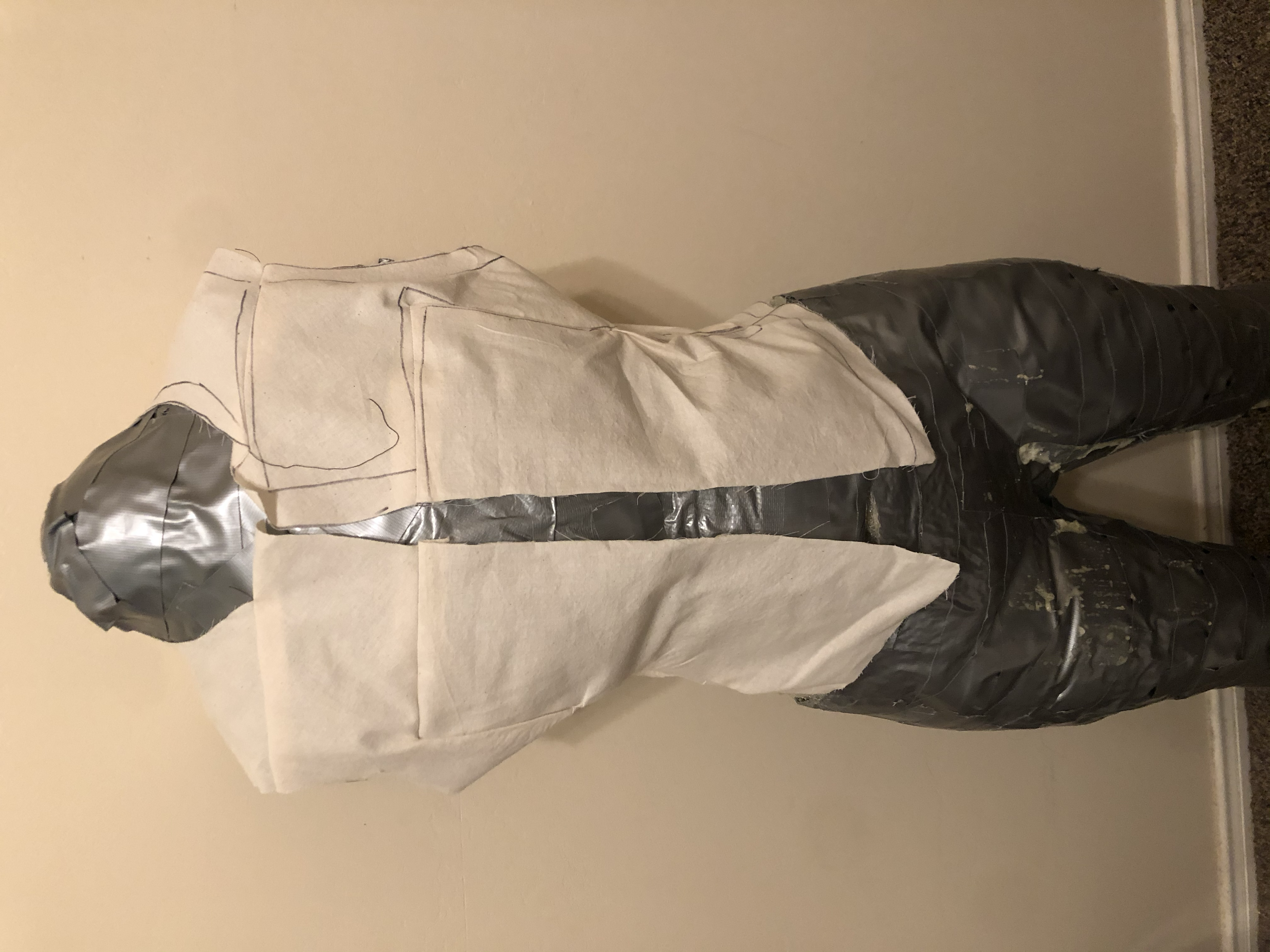 I am fairly happy with how its fitting and I learned a lot about sewing sharp angles, I am going to cut out the actual pieces I need so that I can hopefully sew it sometime this week when I have time. I also started to make a pattern for the main suit using a onesie that I have but I ran out of muslin so I will have to get some more. The fabrics that I am using an an olive color cotton twill and a woven stretch polyester, I go these both from Hobby Lobby at 30% off so super excited about that. I'll be going into more detail about everything else that I'm using and where I got it from as I progress and I'll try to show as many pictures as I can.This is all I have for now so hopefully I'll be able to show you more soon.