As if I don't enough on my plate...
Here's a Sneak Peek of a Human Character Concept I'm working on. Since I'm into Japanese armor and recently completed
a Graham Aker (from Gundam 00) Menpo (which was done as practice) thinking of making it into a real Menpo.
With this yautja mask I can use the Ghoul Hunter Armor I'm working on and create a new Human Predator crossover costume ...
Background Story of this guy is an Ancient Japanese Samurai Warrior who actually defeated a Predator. The rest is history...
Yautja Menpo:
Color Variants with and Without symbols: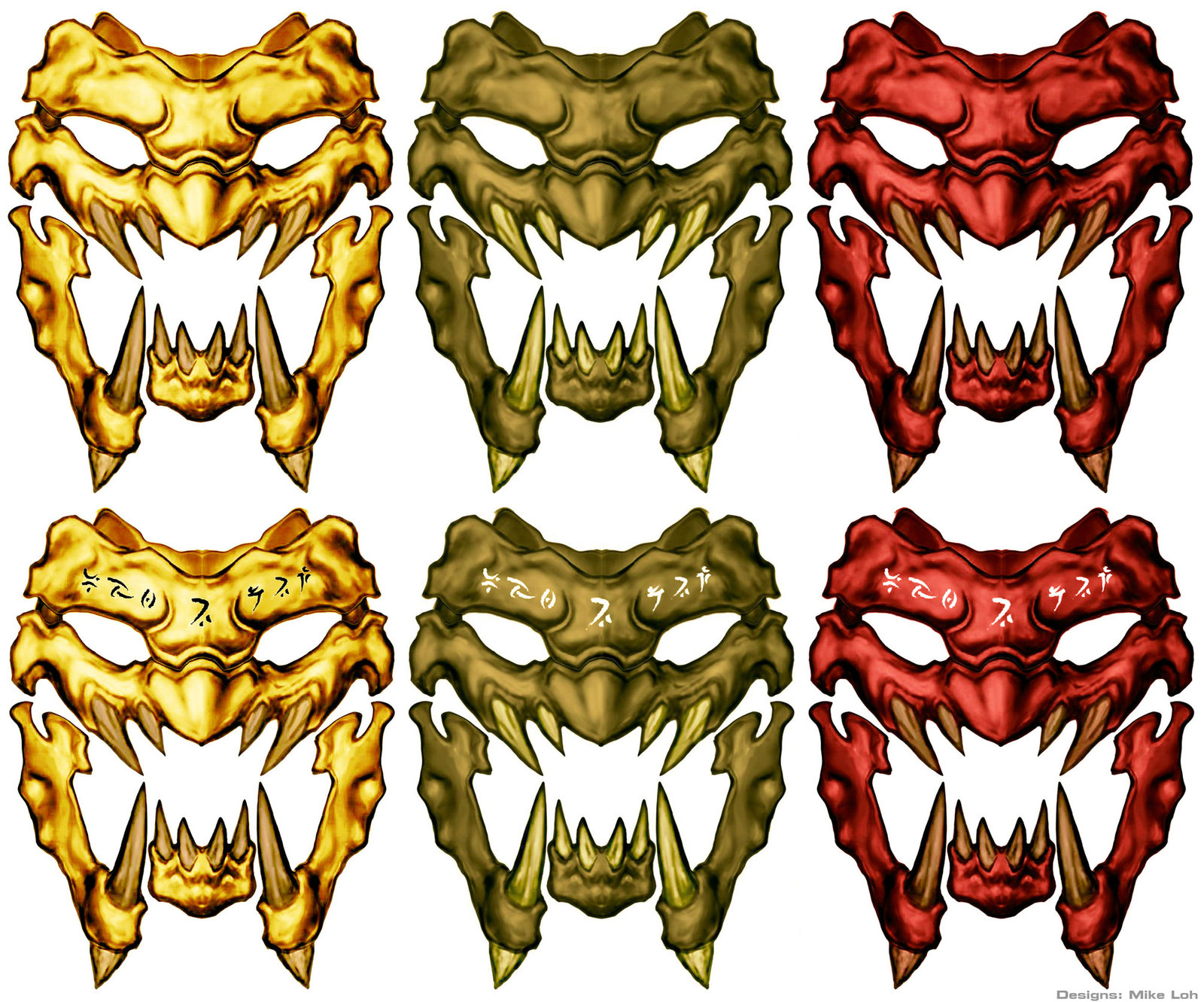 Pics:
Bone Color Menpo (Mr Bushido Style)
Red Blood (Mr Bushido Style)
Silver Menpo with Mouth
Golden Menpo with Mouth
I'm really itching to make this. I even got the teeth parts ready to go. Arrrghh!