Merry. . . December 26th!
About 2 1/2 years ago, my Red 9 X-Wing helmet was damaged beyond repair during a move. At that time, it was my third X-Wing helmet. I also had a Richie's Armor Luke ANH helmet, and a Red Leader helmet that I built up and painted from the Wilco kit.
Since my wife got me the eFX Luke ANH for Christmas
love), that gave me the opportunity to redo my RA Luke into something else. I really like the Red 9 helmet, so I decided that I'll convert the RA Luke.
For those not as familiar with the Red Squadron helmets, this is the one I'm talking about.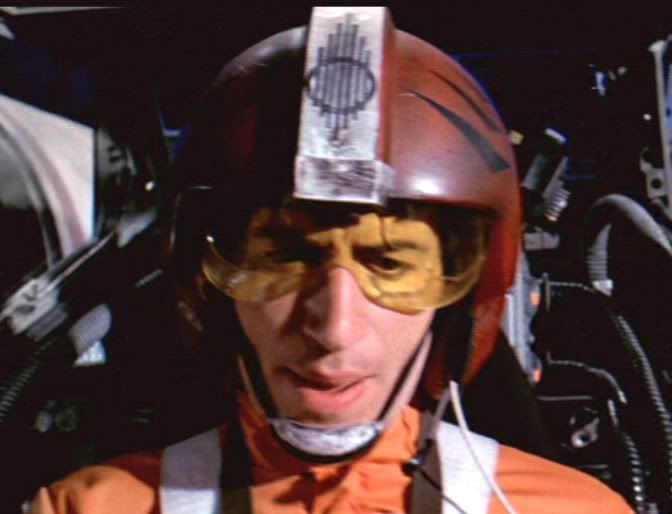 Here are a couple of "before" pics of the Richie's Armor helmet.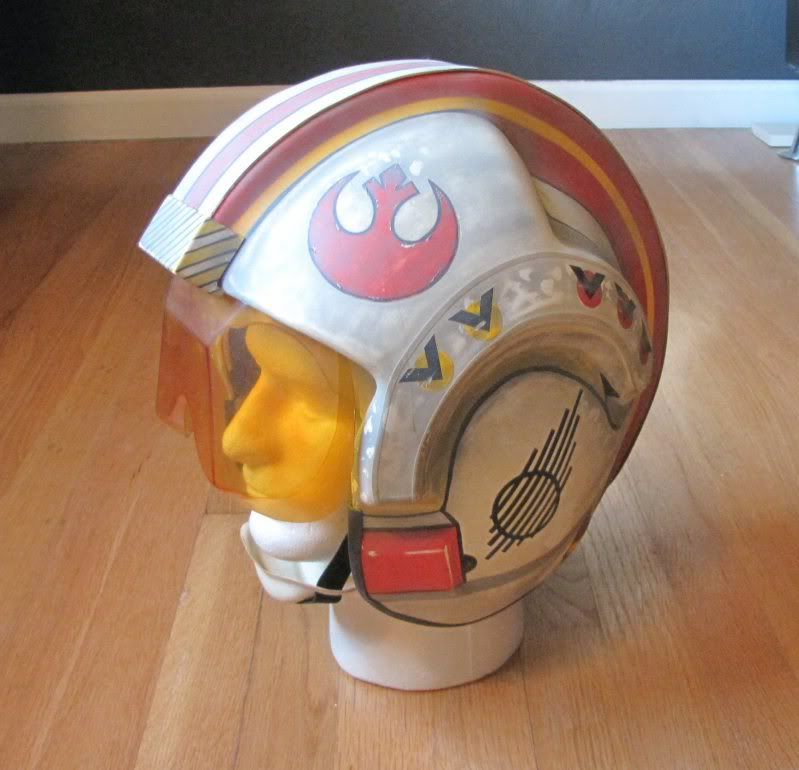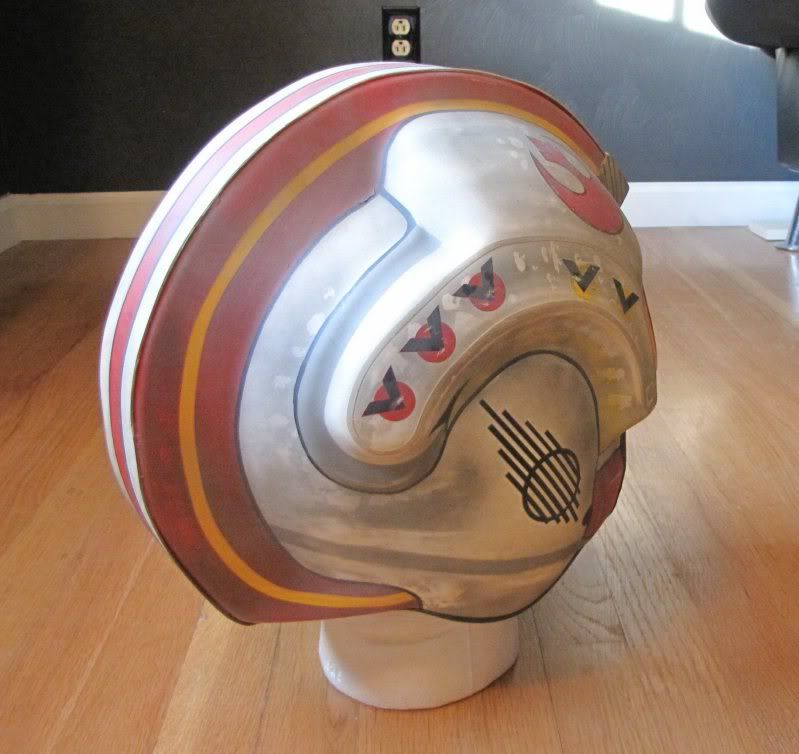 This helmet is actually kind of special to me, as it was also purchased by my wife almost a decade ago. It was the very first full-size prop replica in my collection! I always tease her that she's the reason for my crazy hobby. :cool
I painted my first Red 9 helmet with Floquil Zinc Chromate Primer, and I have some on order. Once it arrives, I'll add to this thread to show some in-progress shots as I go.