Ok. Trying out a Wristblade gauntlet from scratch. This will be for a fan film so its not remotely screen acurate! I wanted a simple slide system that wouldn't rely on electronics or springs. I'm sure others have done this before me so there wont be any great revelations! These are pretty long at full extention so more like AVP 1, though you could easily modify them to be shorter.
Here are the basic gauntlet parts: Latex covering, martial arts elastic forearm guard, martial arts strap-on foam arm guard, ball bearing 12" draw slide x2,
Resin blades x2. All of this i picked up on ebay.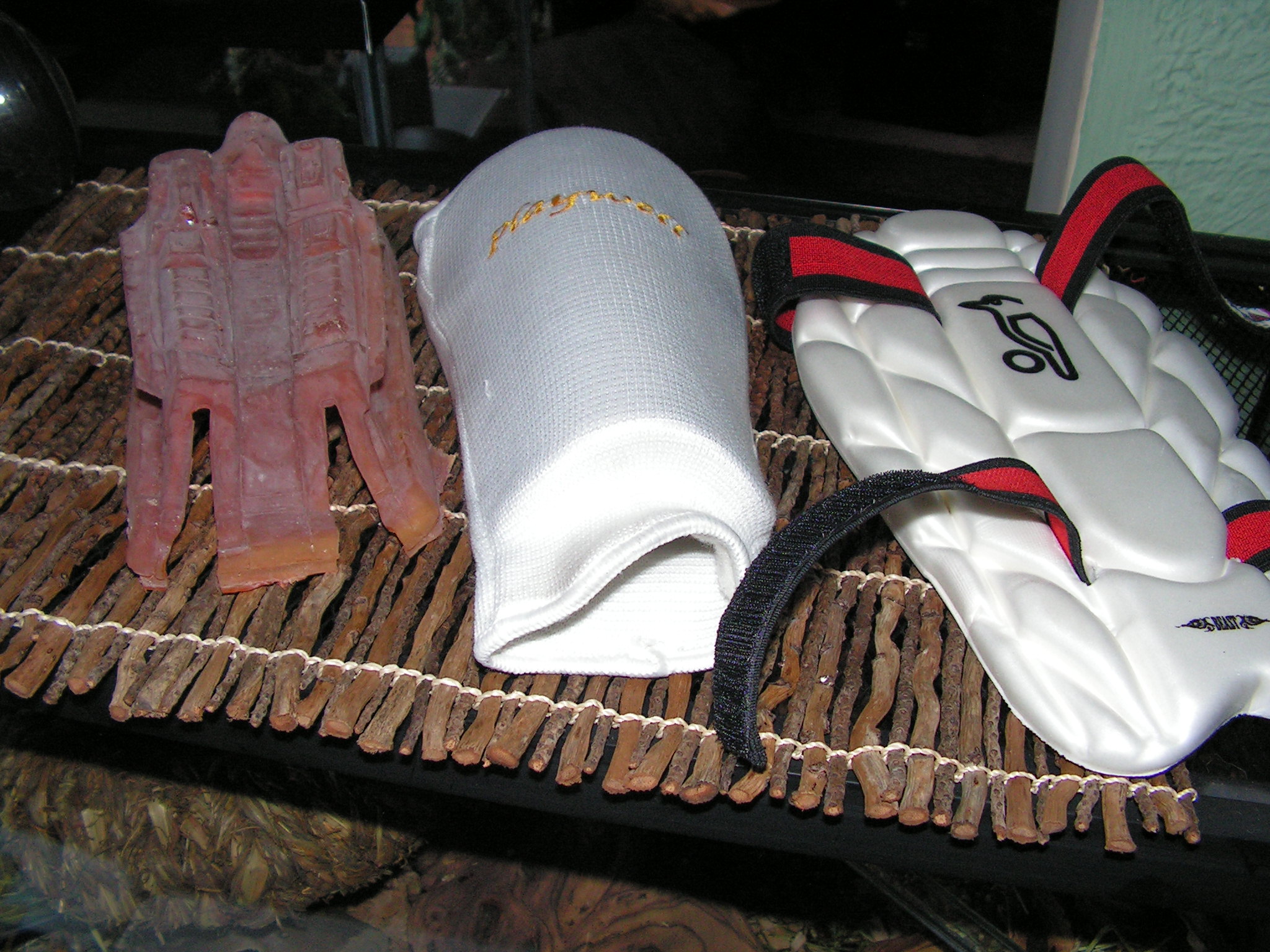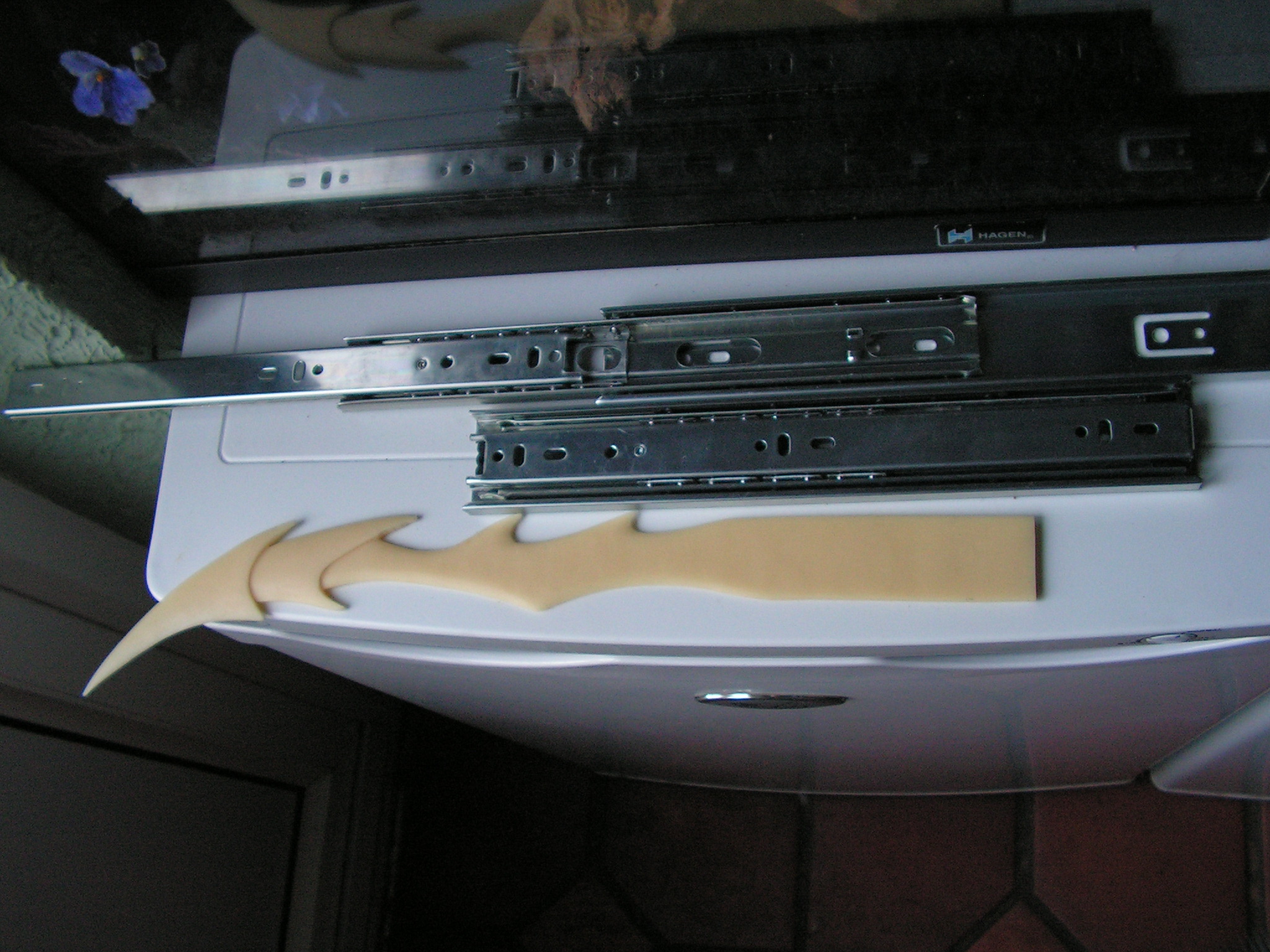 I gave everything a simple paint job. And securely glued the blades on the outside of the sliding part of the draw mechanism.
Then glued the slides in place on the natural channels on the foam arm guard. The latex covering was cut up to be used throughout and the front part was glued in place where the blades slide out from. To keep the slides in place I put upholstery foam in between them, securely glued! Hopefully this will allow some 'give' when the foam guard is strapped on.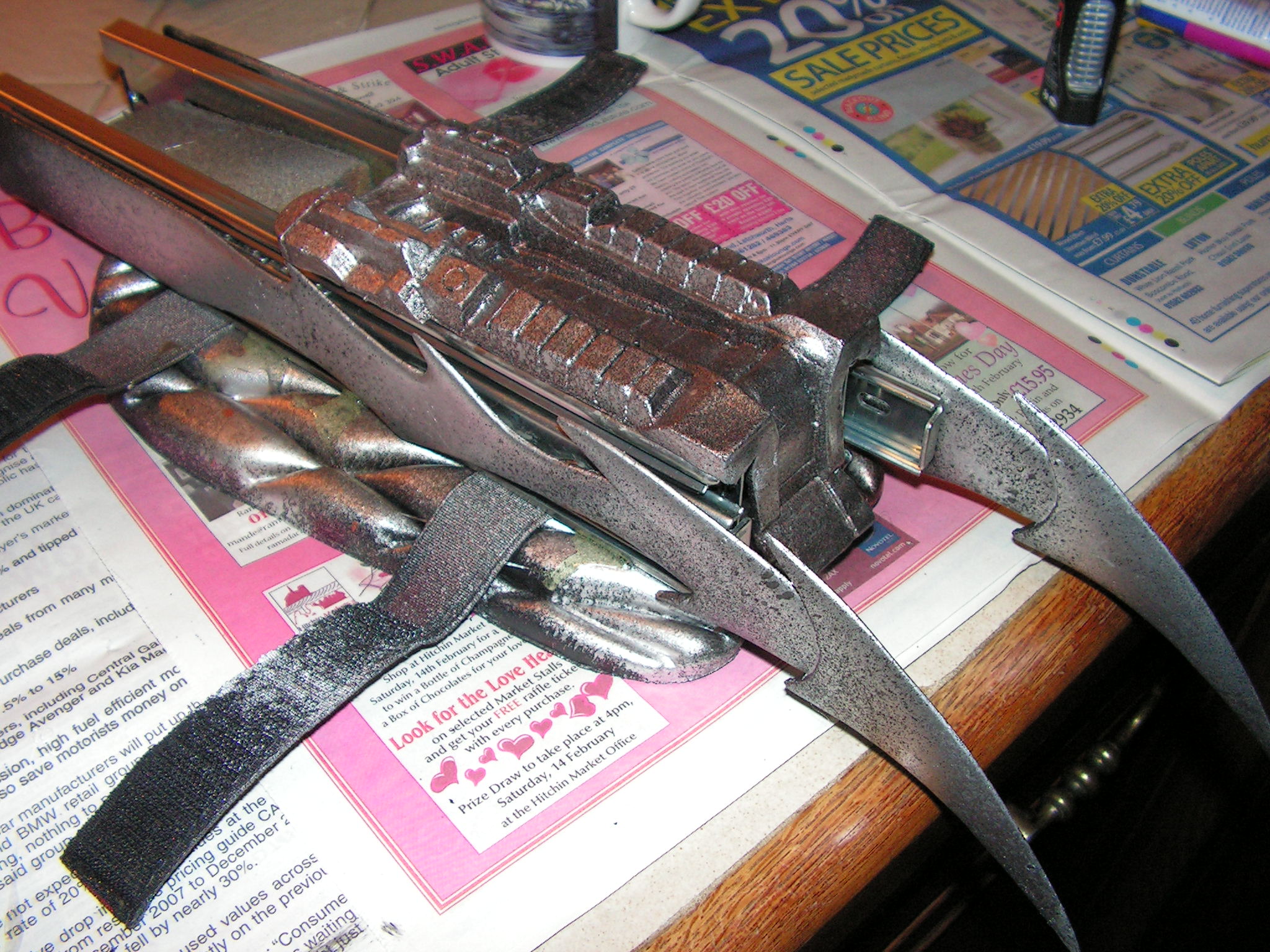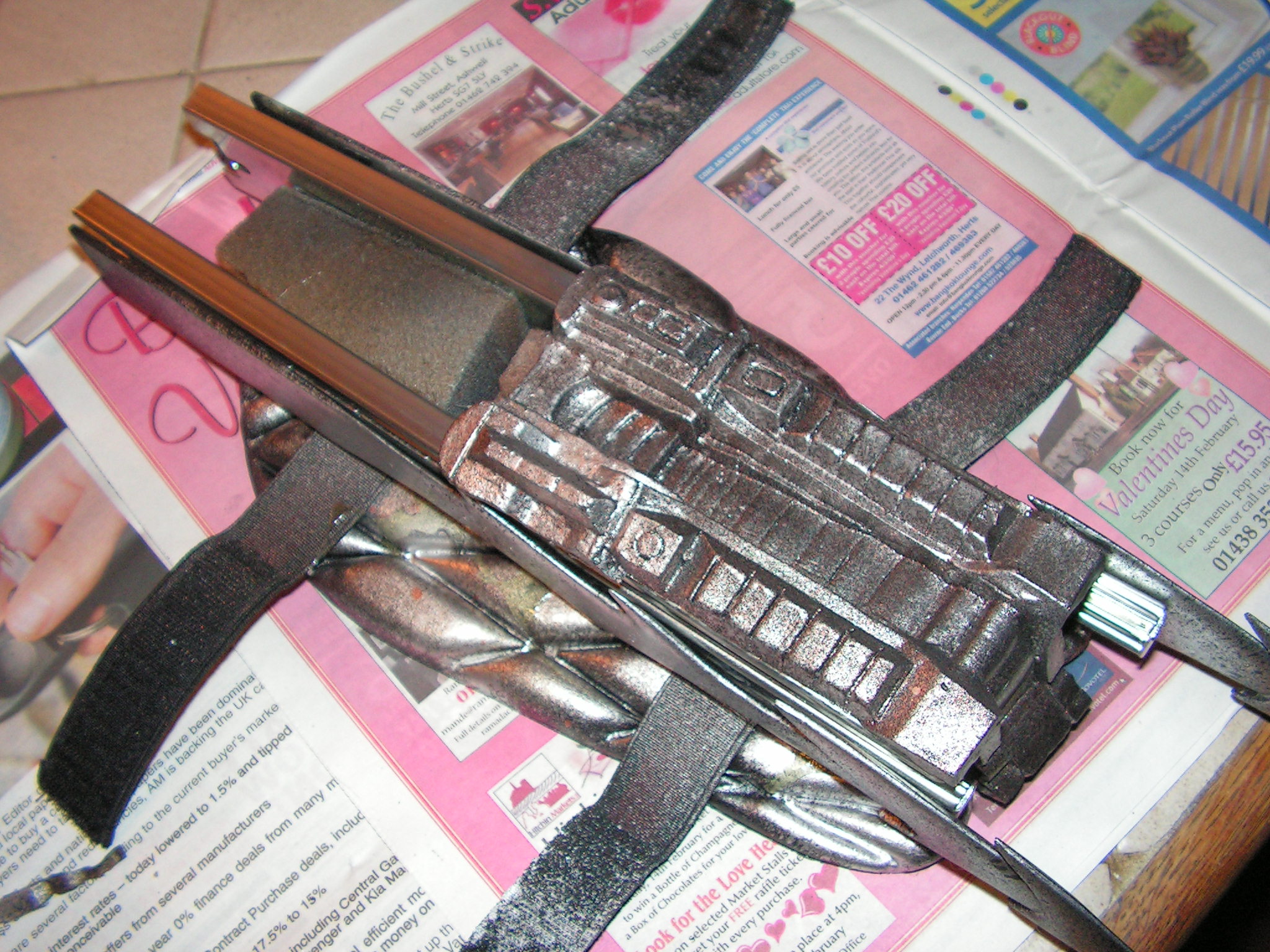 Here are the blades at full extention! Obviously you can see the drawer slide parts on the inside edge of the blades which is a pain, but wont matter for me as i'll shoot them from specific angles.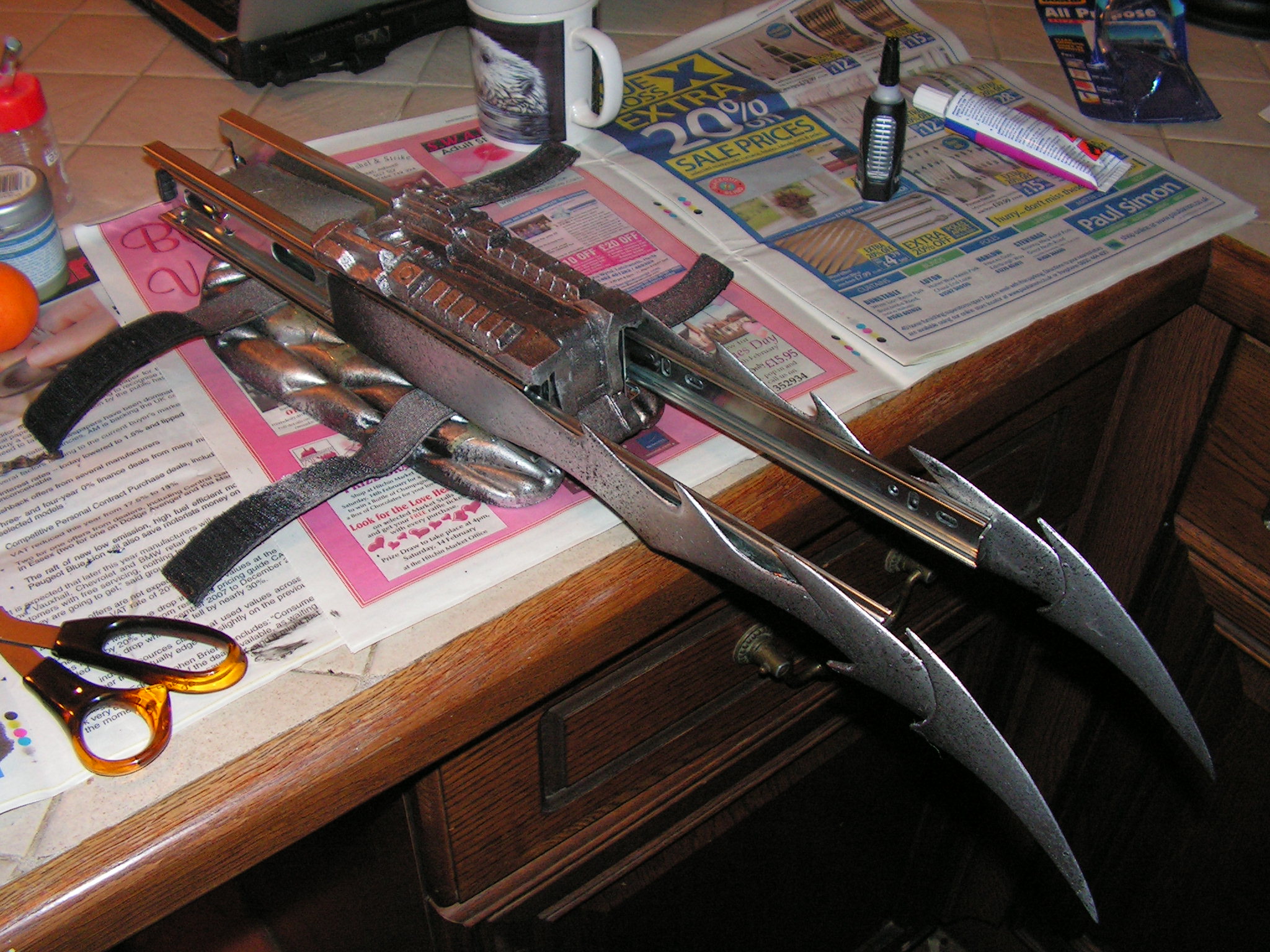 Next I used some wire mesh to cover the upholstery foam and some cardboard tubing, painted to match over that. Its starting to get pretty bulky now but you need a little weight on the back to counter balance the extended blades.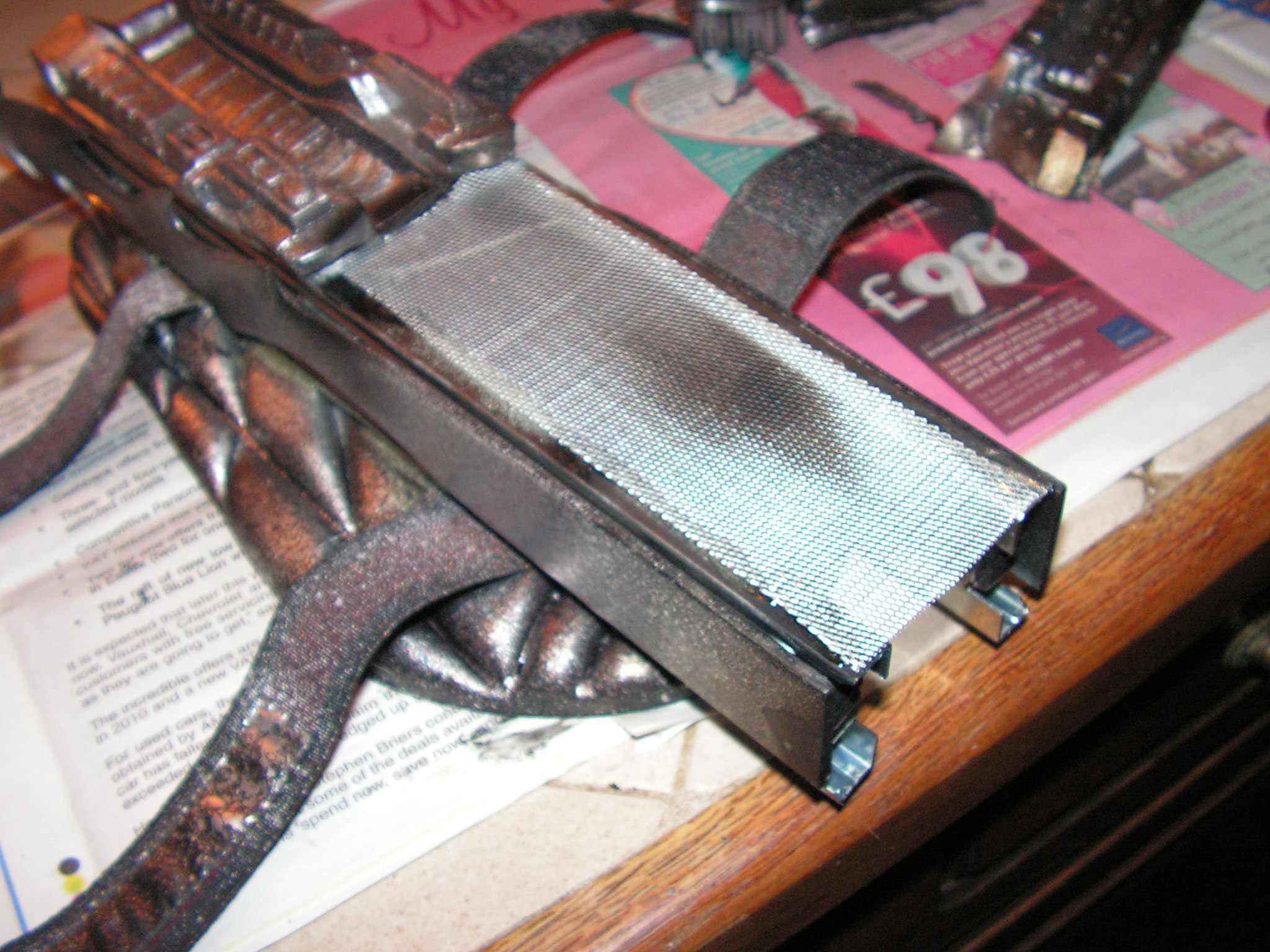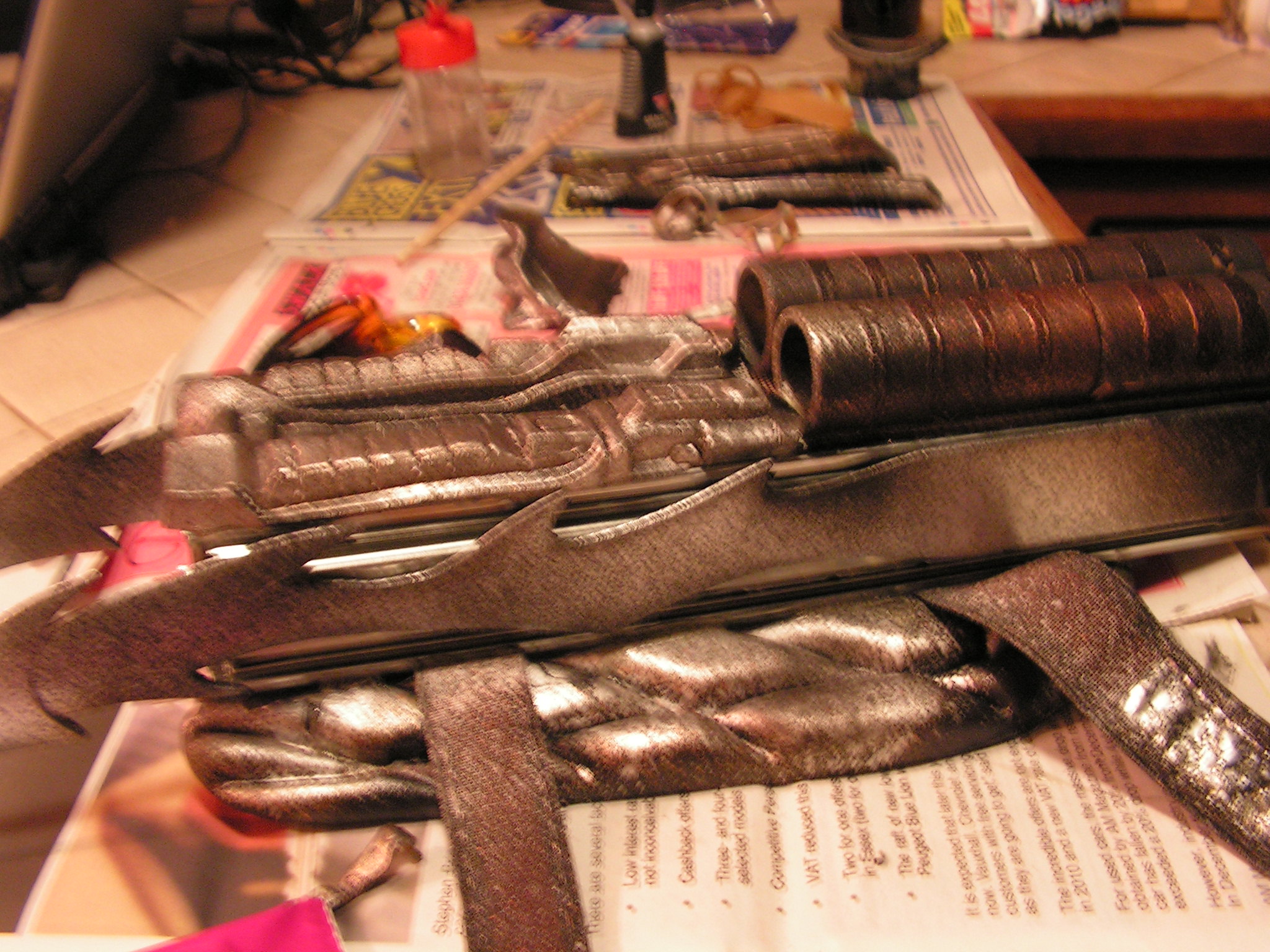 Then some more mesh on the sides to conceal the slide mechanism, remaing parts of latex covering glued onto that and its nearly finished. I need to cover up a few more gaps and attach some earth magnets to the base so it will hold onto the elastic guard nicely.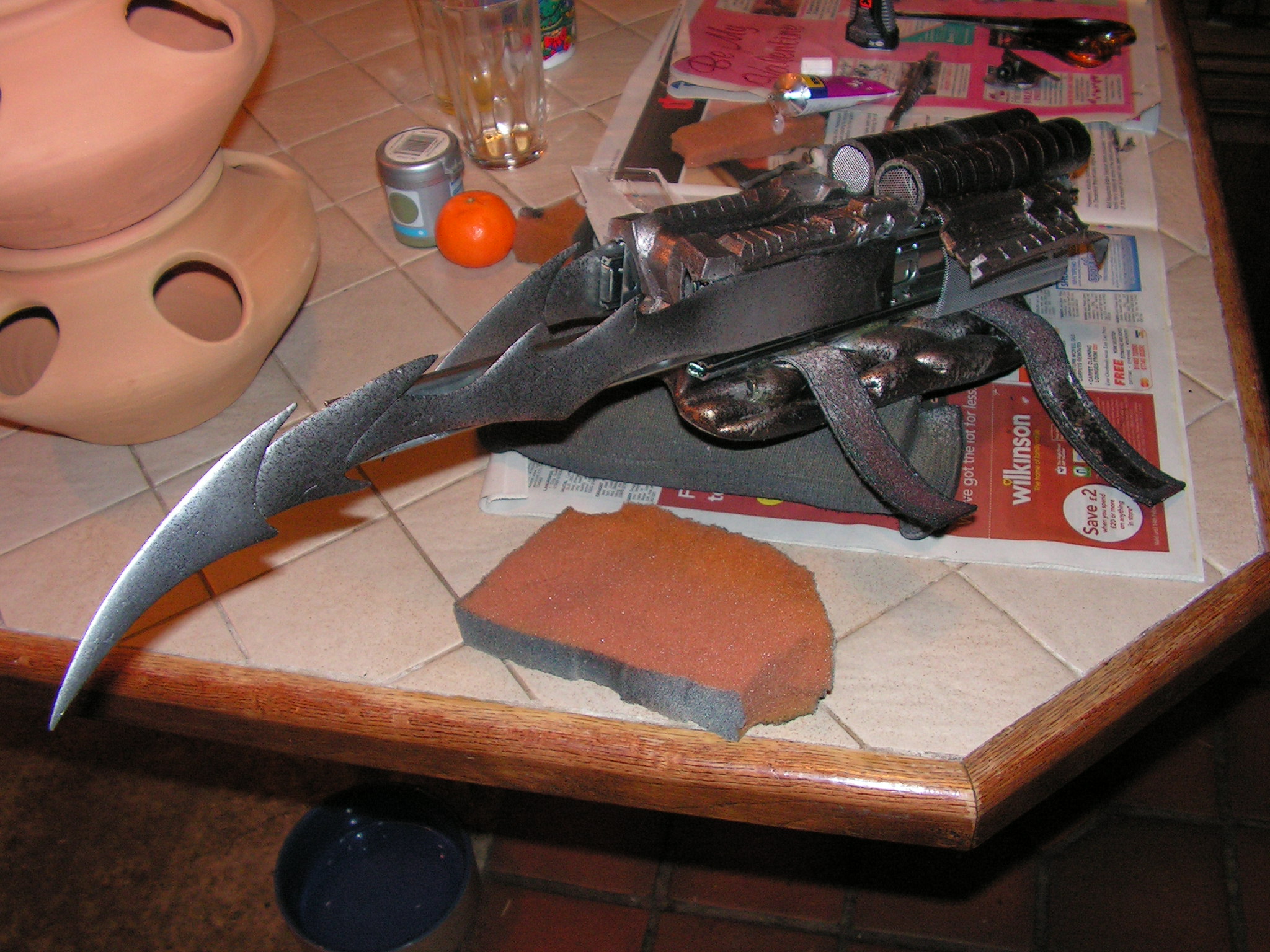 Ok, there it is. Its heavy due to the slides but it all holds together nice and securely and will look less bulky with the skin layers and muscles and body netting etc. The slide works really well! It pushes into a locked position and no ammount of movement dislodges it. Then you can push the slide out of its locked position from the exposed parts at the rear end, but it still holds the slides in place until you jerk your arm- where the two slides come out at a fair speed and surprisingly simultaneously! It doesnt lock out but i'm working on a wedge to hold them out securely, however when you want them to retract you just lift your arm, allow the blades to slide back and the weight of them locks them back in place. Again this is designed to be used on screen so it probably won't be of much use if you're building a comfortable costume for competions or 'cons'. The main problems i can foresee are the weight and the fact the drawer slides are quite visable unless you 'cheat' the angle. I actually quite like that you can see the sliding blades through the mesh from certain angles though. It gives it kind of an industrial feel. Let me know what you think...
Tim
Last edited by a moderator: