Hey guys,
Finally finished this kit after weeks of researching and building. Despite what the box says, there's no way a 10 year old is going to build this. The rigging is too complex and the instructions are vague, at best.
I did a lot of scratchbuilding in the "cockpit" and engine area, replacing styrene parts, with metal, when I could.
As a fan of aviation, I felt I really needed to have one of these in my collection.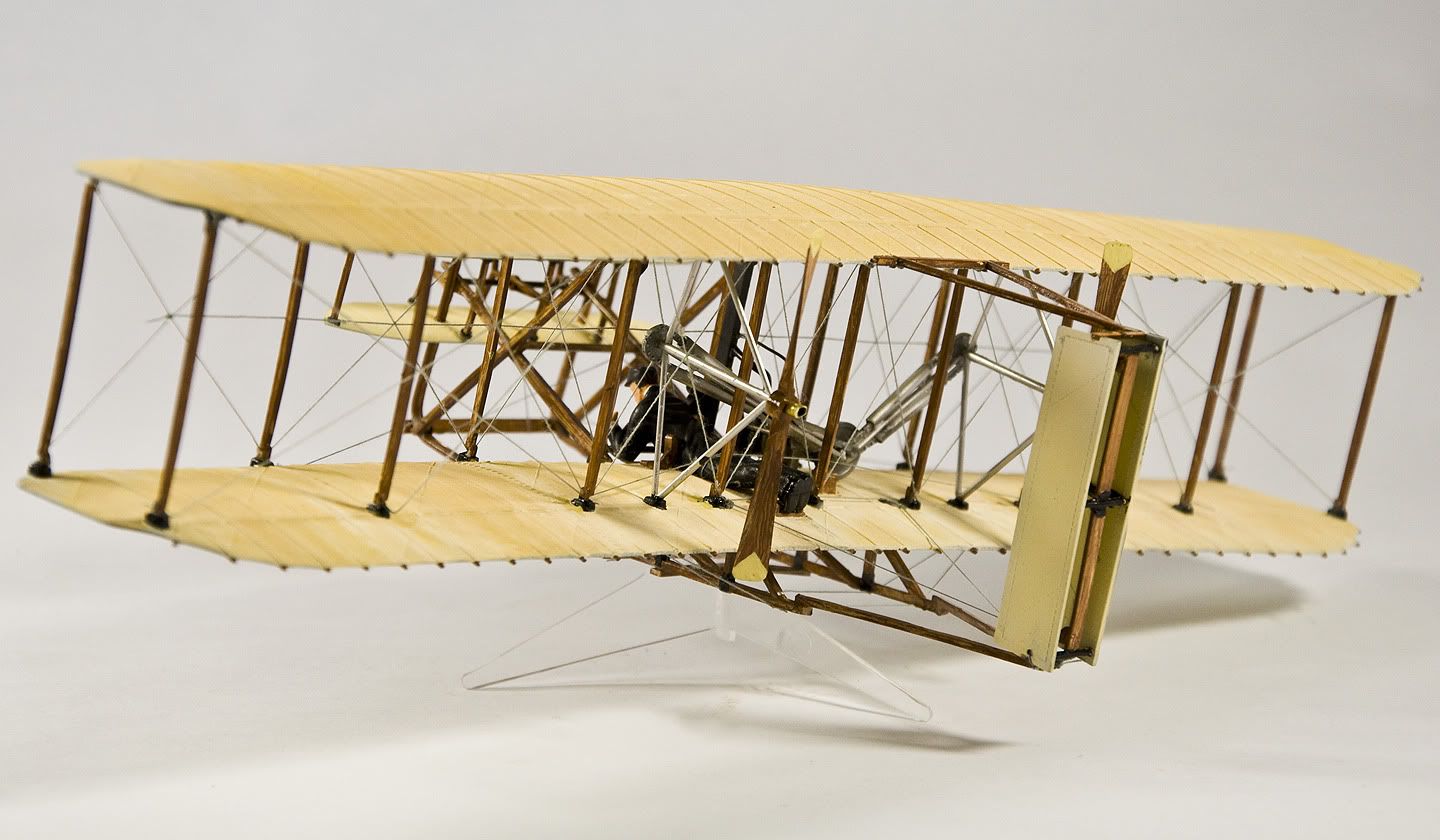 Enjoy.
-Fred
EDIT: there's something going screwy with photobucket. It's holding on to old cached links of these pictures. There's better pictures on my actual photobucket account, that you can see here
http://s31.photobucket.com/albums/c362/gigatron_2000/Finished models/
Last edited: