Hi everyone! This is my first real post here after lurking for quite some time. In September my wife and I ordered my dad an eight escudo prop that was used in POTC The Curse of The Black Pearl. I don't like to use regular wrapping paper for my movies gifts so I fell down the rabbit hole and devised this plan to hide it in a treasure chest and have him find it in the yard tomorrow (Christmas).
Here is the "wax" seal I made with hot glue and some paint. Used a coin I 3D printed as the mold/stamp. Wax doesn't work well with the PLA stamps so I sprayed it with some Pam and covered it with the hot glue. It works great, I've used this method maybe half a dozen times now for my brothers gifts.
So the Coin is in the burlap wrapping which is in this chest. The treasure chest was made with two pallets we grabbed to help with that weathered look. The lock on the front was 3D printed as well and is fully functioning. My dads birthday was in October and the weathered key for the lock was one of his gifts along with some other pirate stuff. (I printed a spare just incase he doesn't know where the key is come tomorrow)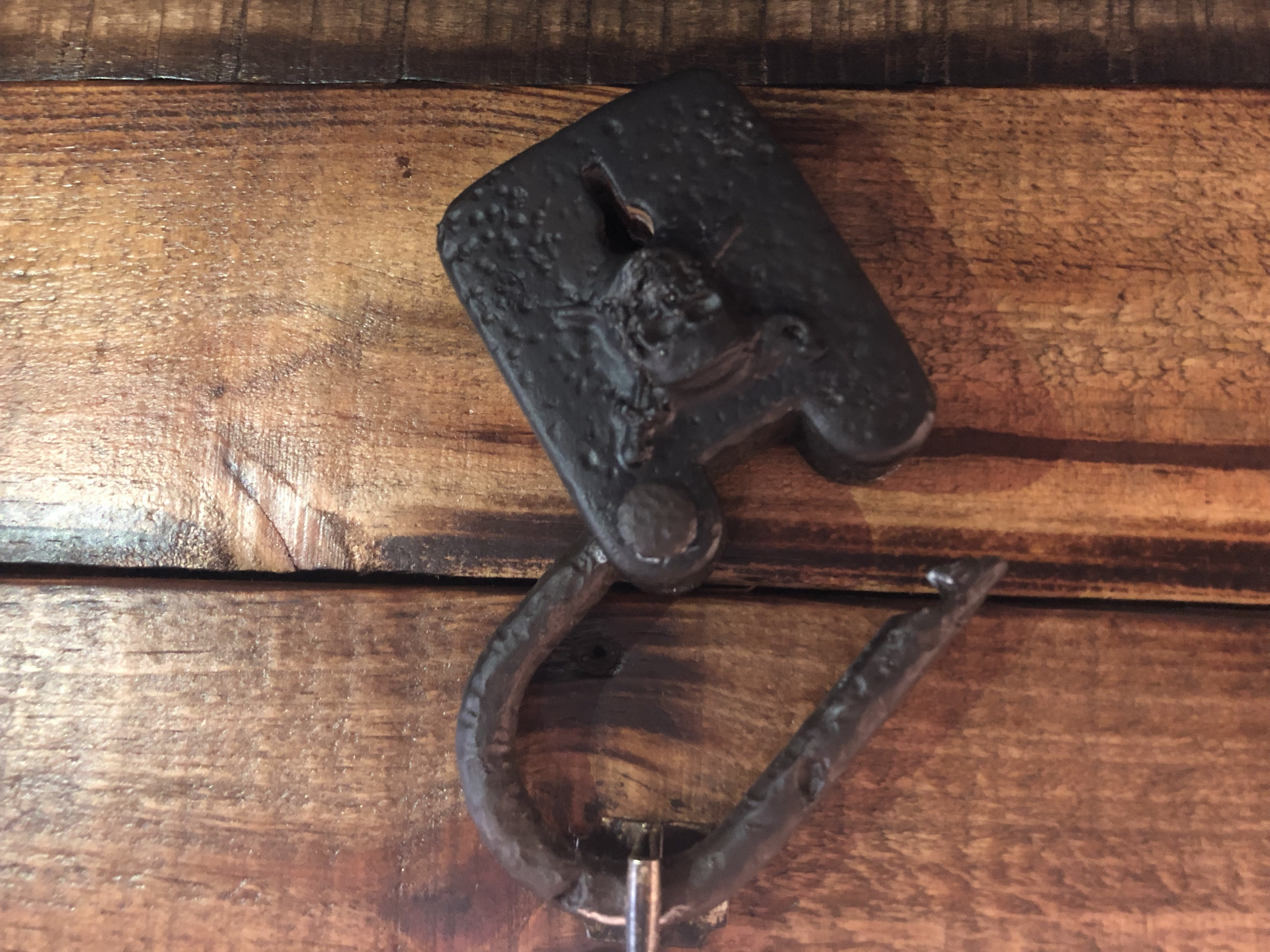 To give him the compass to find everything I decided to build box since one can't just wrap Jack Sparrows compass in any old wrapping paper. The box was made from 3/4" pine, I believe. Inside the bottom of the box is a sound board with a light sensor that once East is opened the Pirates theme will play. I absolutely love this touch as my blood starts pumping when I hear it. I'm so excited for tomorrow to see his reaction. The corners were made from 3/4" Copper pipe that we had left over from earlier this year when our water heater decided it was time to stop working for us. I polished it and then added, I think it's called jeweling. I took the soft polishing pad on a Dremel and hot glued some fine sandpaper to the top and used that to create the swirls.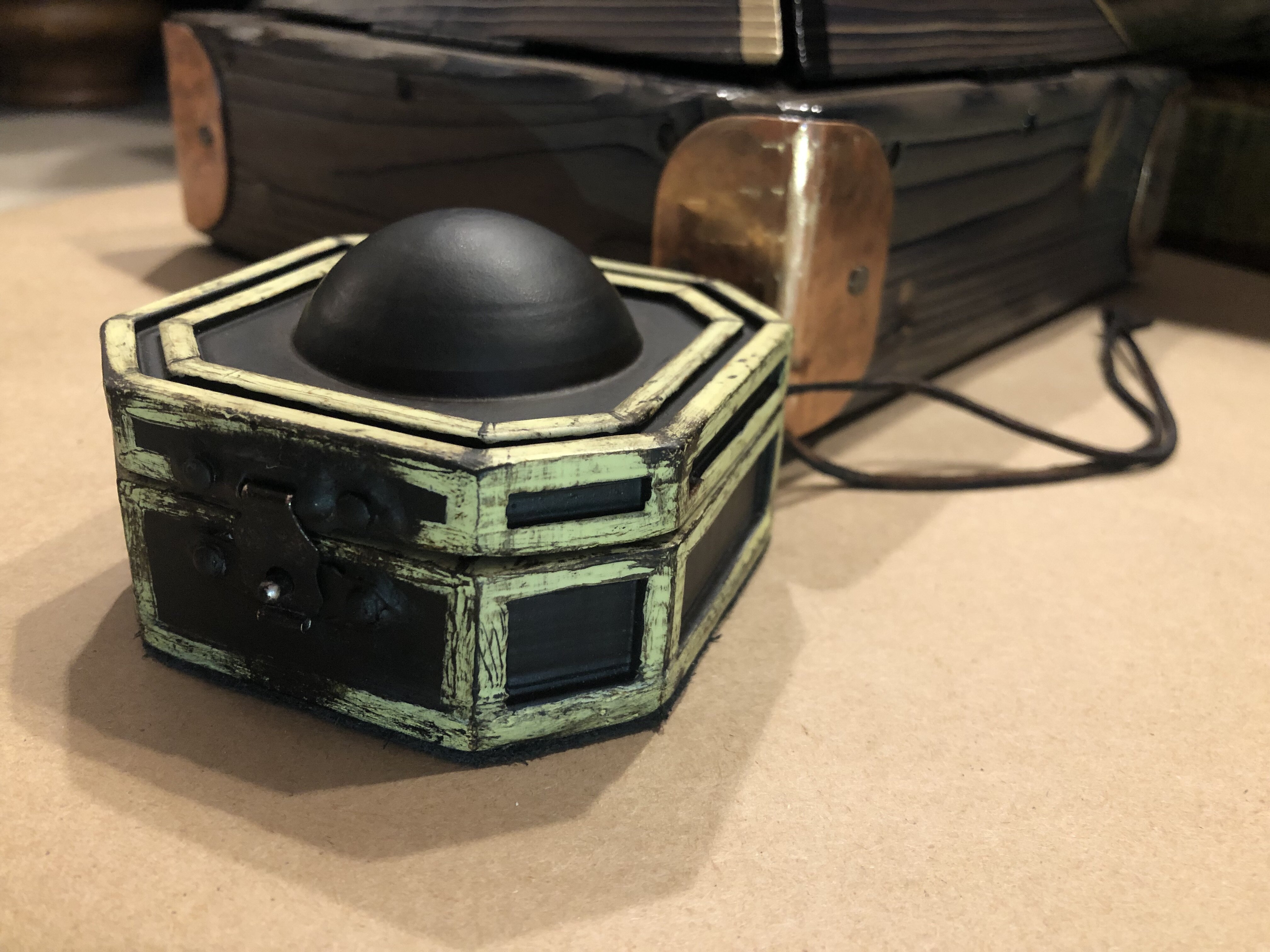 The compass itself is the key to this whole gift. I needed it to guide him to the treasure chest but in a round about way around the yard instead of just a straight line. I was able to print the body of the compass and then made it remote controlled. I have a pretty good range too..I think about 20 feet away is the furthest I've tried and it worked which is more than enough. I printed the face of the compass on regular old printer paper and then covered it with maybe a dozen coats of polycrylic to give it that sheen. I know where the lanyard attaches isn't screen accurate but I couldn't find a brass loop like in the movie in time so I just stuck with the loop that was printed with the compass.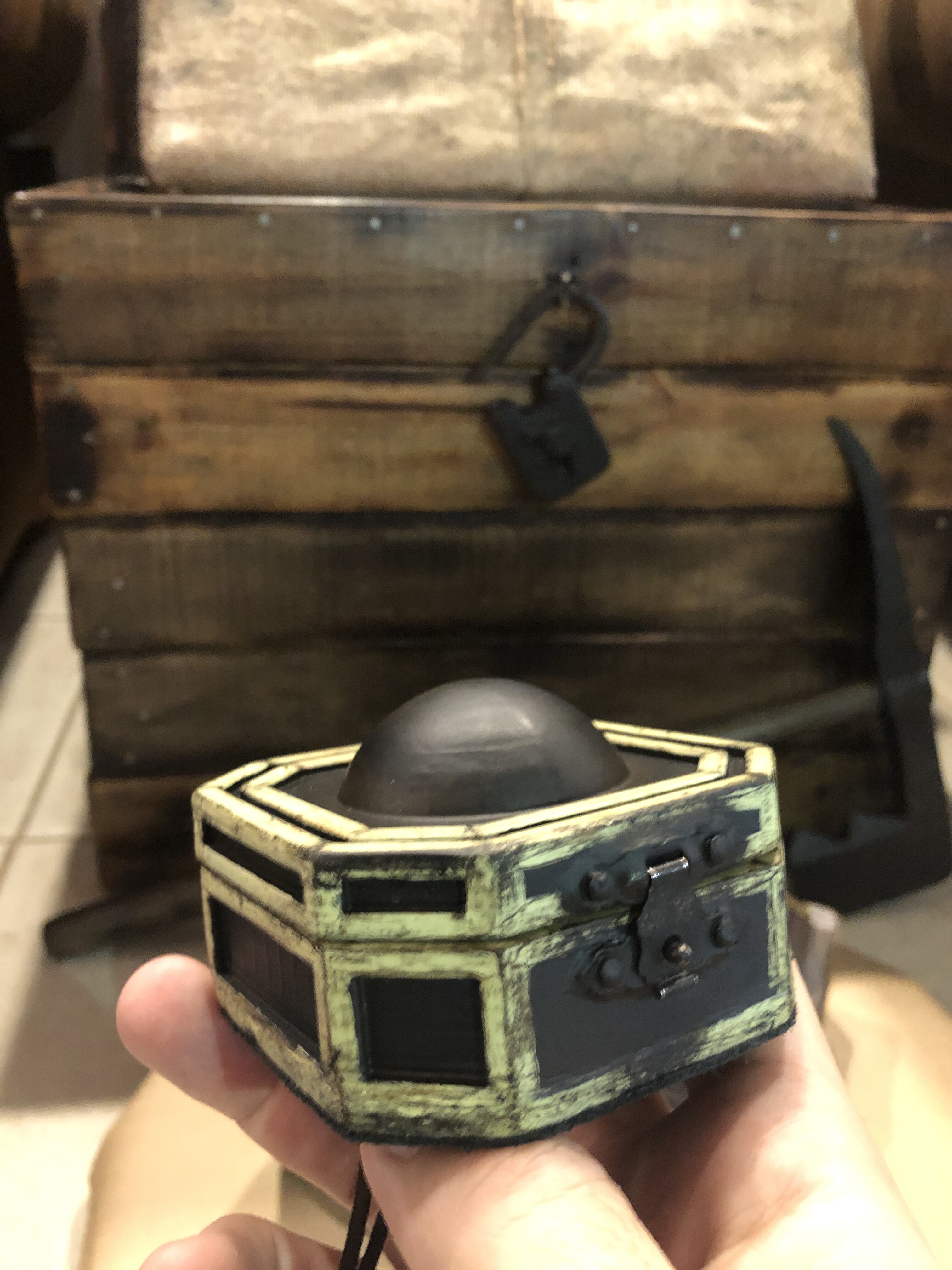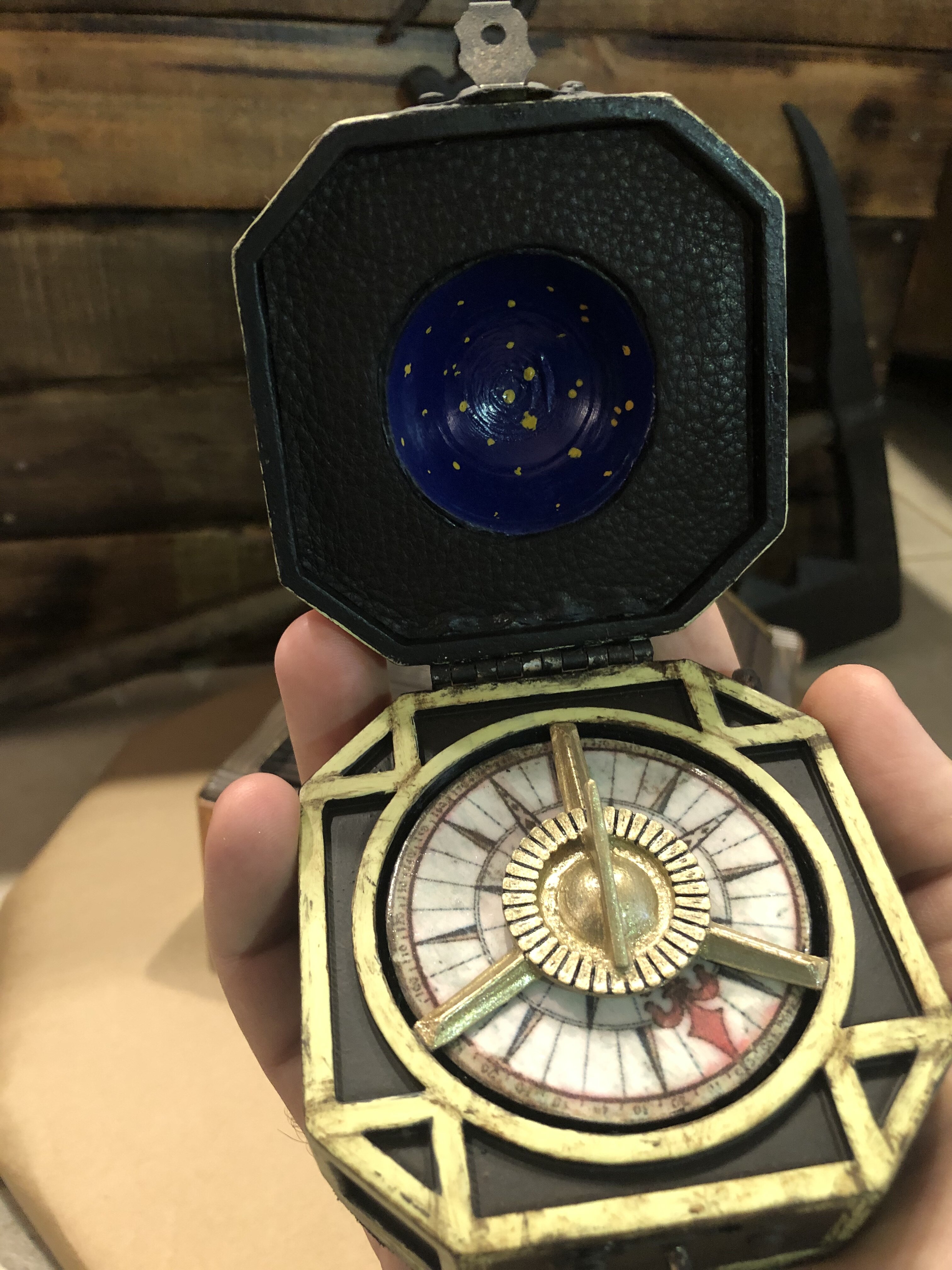 That's my build. Hope you all like it. We're heading out to dinner now but when we get home I'll see if I can find out how to attach videos so I can show the box and compass working. I love this community and it's a privilege to be a part of it.