Instead of making a bunch of random posts I thought I'd dump all my updates here from now on. Am building a kind of tribal looking Wolf suit. Got my bio from Casey, a Usurper undermask, dreads from Bambooie and boots from Antcarb. Gauntlets and backpack from Antcarb are also on the way. Doing the skin the Macguyver way. Wasn't happy with my first try so I threw it out and started again, but I'm glad I did, cause the second unitard didn't have a seam right down the front, so that's an improvement. And have done most of the armour myself.
Spent all day today working on my whip. Made the barbs a bit more spiky than usual to match the rest of the costume. Attached them to an actual whip with hot glue, with a blade on the end, so the whole thing kinda resembles an alien tail with the bones sharpened. Plan to paint it black and make it real shiny to accentuate that look. Just need to do the handle (still deciding how to approach that, want to combine the original style with the vaguely tribal look) and I can paint it.
And thanks to lethalshot for the handy
huntorial
.
For anyone who hasn't used foamies before, all you have to do to shape them is heat them over the stove for a few seconds til they get floppy, then hold them to shape til they cool down, as in the pics below. It's really easy.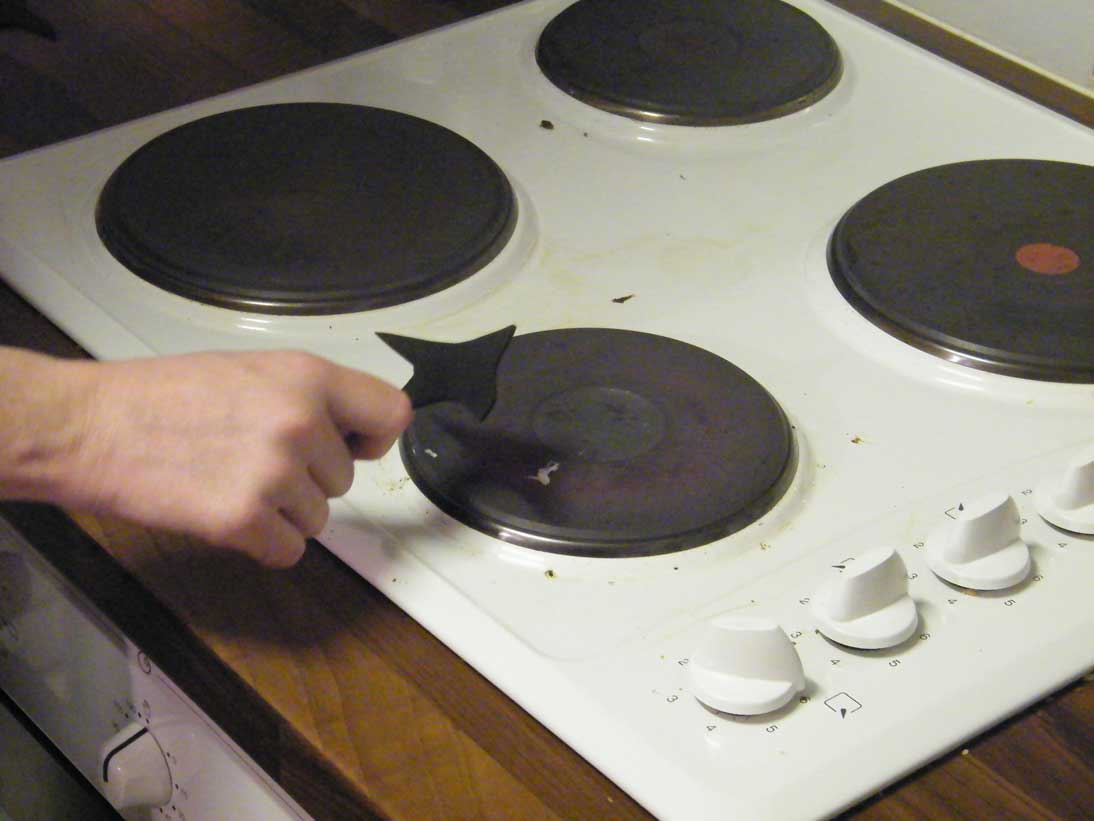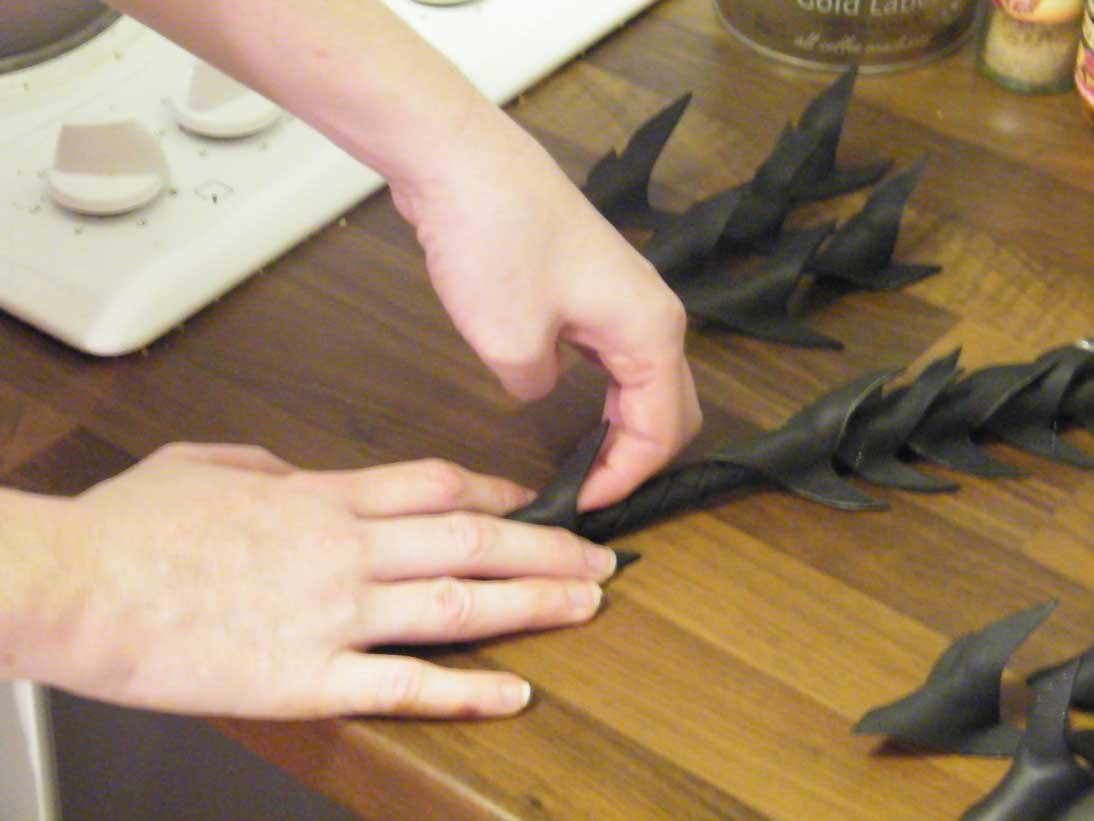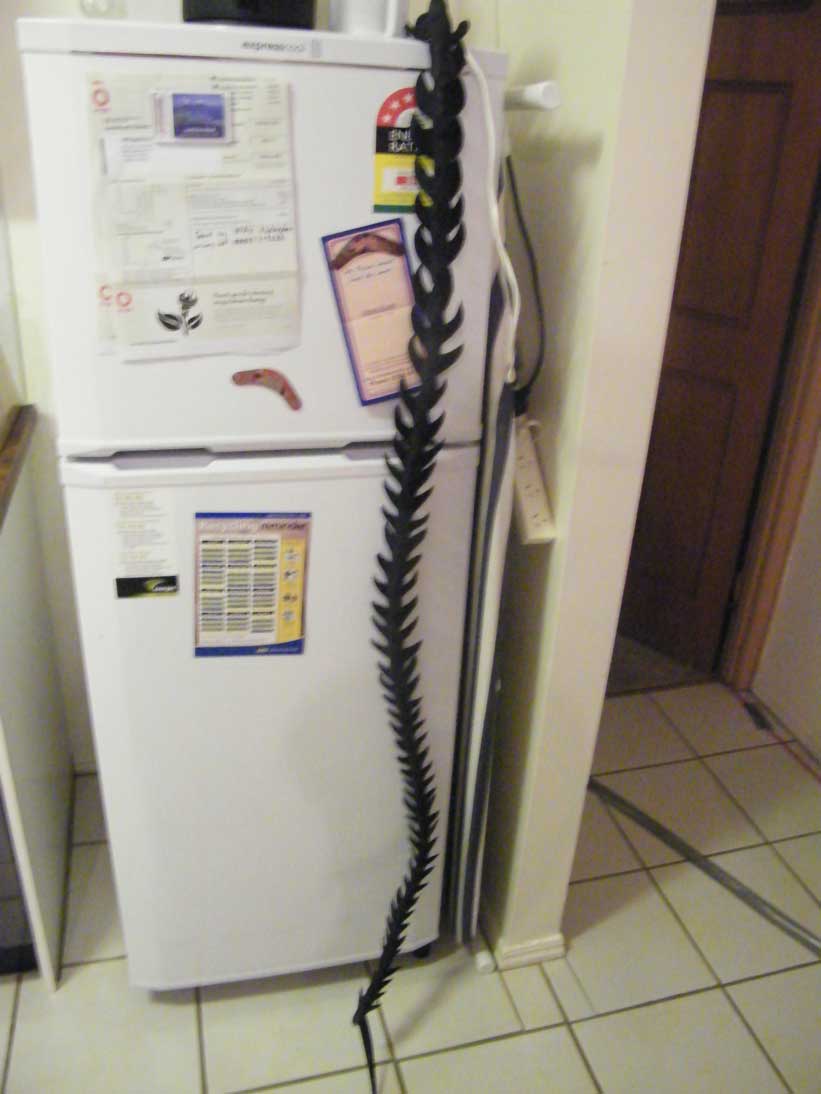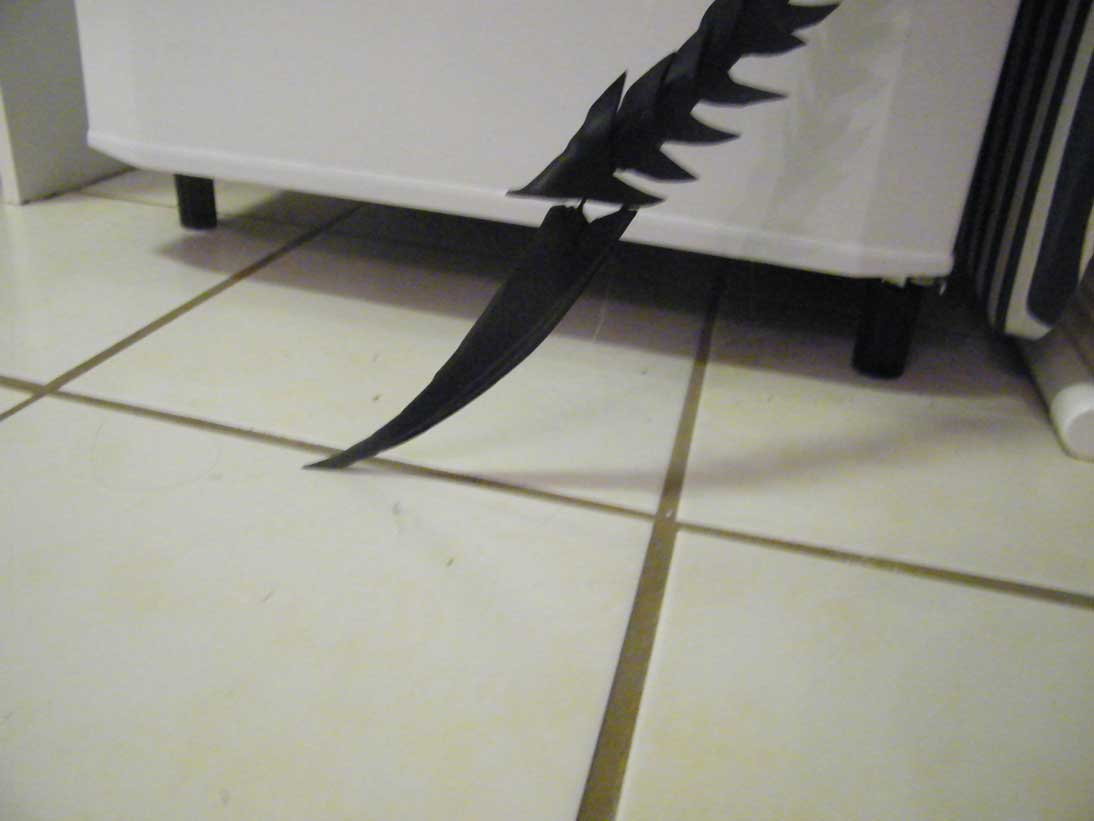 And here are the templates I drew up and used for the barbs if anyone would find them helpful.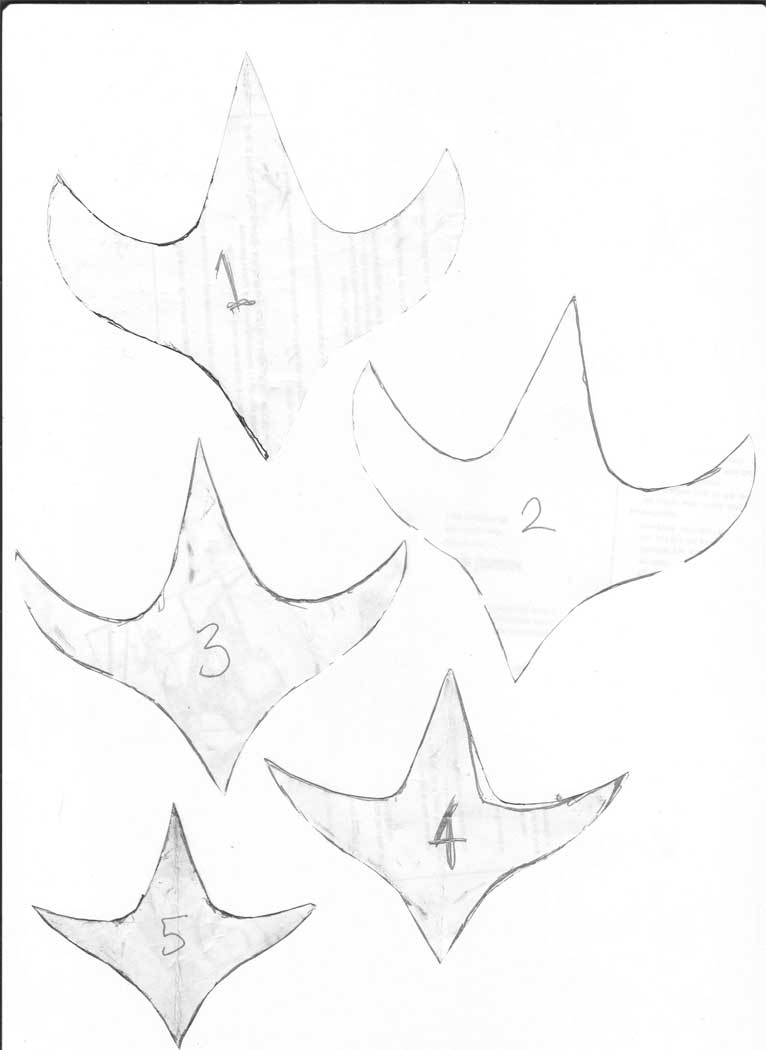 And might as well put what I've already done here too.
Armour for the side of my thighs.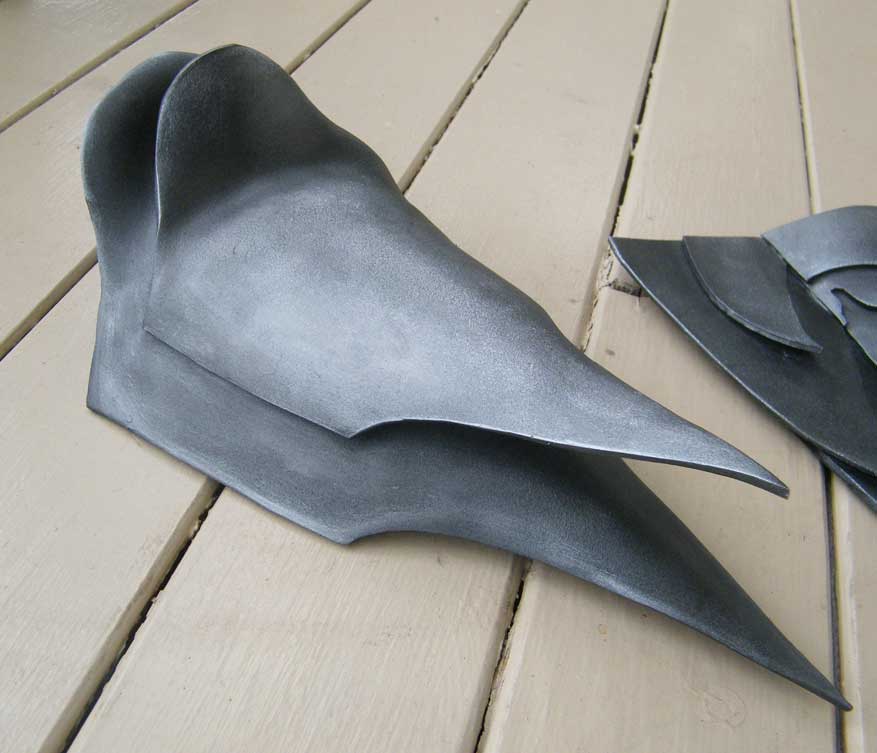 The codpiece! Have aquired some very cheap gold leather (probably because it's gold) that I'm staining black to go under this and use for various belt bits, armor straps and butt flap.
Chest armour, design stolen from Lineage 2, made the templates off in game pics I found.
Found this on ebay. So awesome.
And here is my Wolf Bio I got from Casey. I got it raw and painted it myself.
Am under house arrest for a little while due to a case of Whooping Cough (the house arrest is so I don't spread it cause it can be fatal to kids, so no baby killing for me) so hopefully I'll get a lot done this week ^_^