*moved*
Well i thought it was about time i sculpted another pred, seeing as my last attempt died a death after i left it for to long!
I know loads of people have done the wolf so far, but i've not been able to sculpt for a while, and i'm doing a different version, so
I allways liked the concept pred that steve wang did, apart from the shortened dreads, it has more of a forehead area and less of that sloping ski run look, one thing that bugged me about old wolfie.
I'm using WED clay for this, works really nice, never tried it before, takes detail well.
Heres a pic of Steve wangs version
And mine, still very rough, and i've left most of the mandibles off so i can get in easier.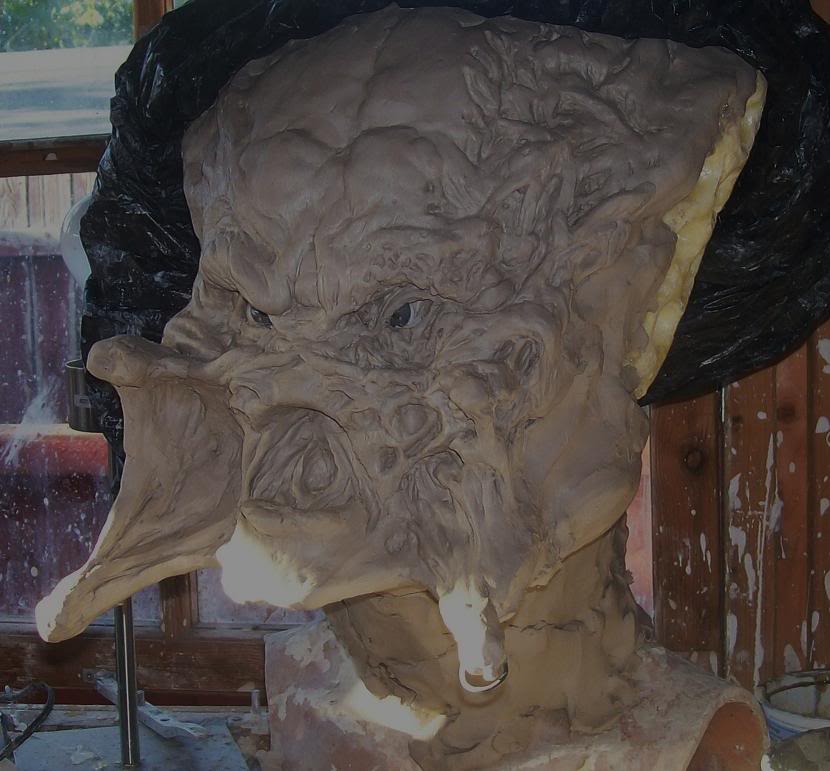 More to come