July 19th, 2015.
Hey guys, this thread will be dedicated to my Superior Spiderman suit, which at this point is about 75% done. I plan to be at 100% in time for New York's Comicon in late October.
This all started in September of last year where I took the jump, and bought
Orhadar's Superior Spiderman file
. For a small extra fee, he customized for me by adding brick patterns to it.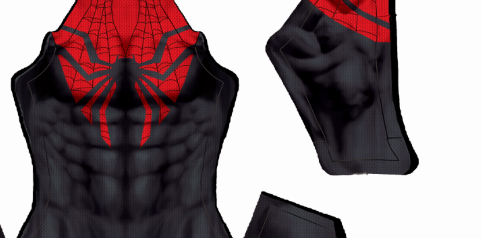 I immediately went over to
Fabric-on-Demand
to have them print it out, but unfortunately the first TWO prints came out identically terrible, looking like this...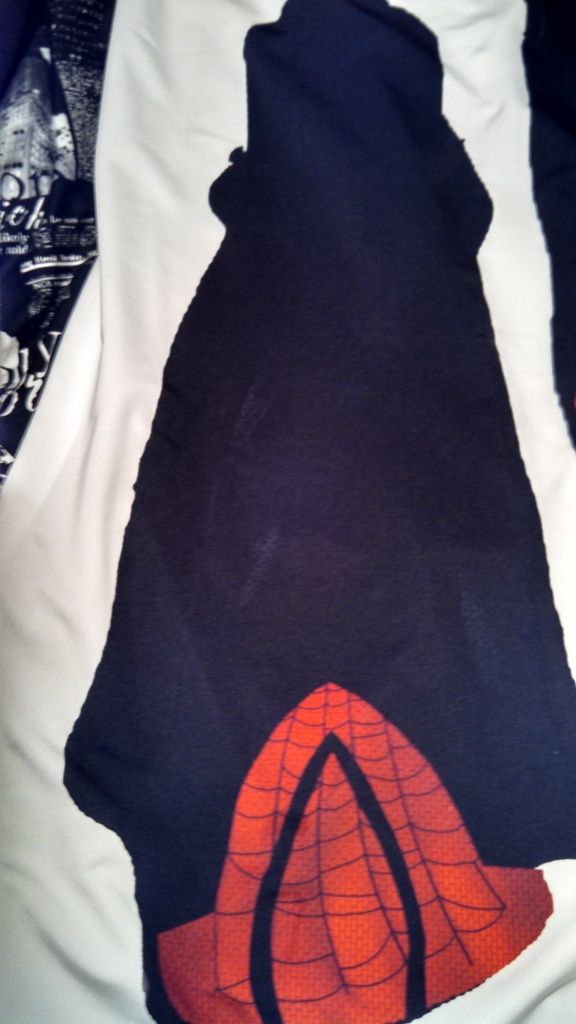 The first two came out very dark as you can see, with the muscles and almost all of the black bricks disappearing. Fabric-on-Demand, thankfully, was very helpful and gave me free reprints until everything came out as it should have.
Several months passed and I eventually had the funds to have the RPF user @El-Fett
most notably silcone the unique chest spider and arms
. The results were stellar; note - Fett has a long wait time due to how many projects he gets, but he is totally worth it...and just last week, I had the wonderful @
TrophyWife
sew my suit
, which will be arriving shortly. The results look awesome and I can't wait to get my hands on it.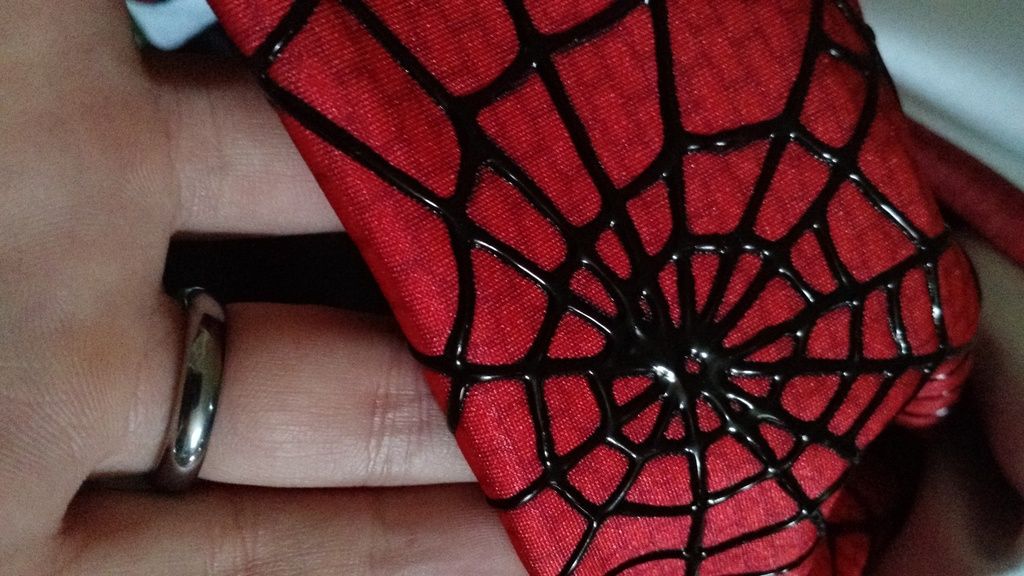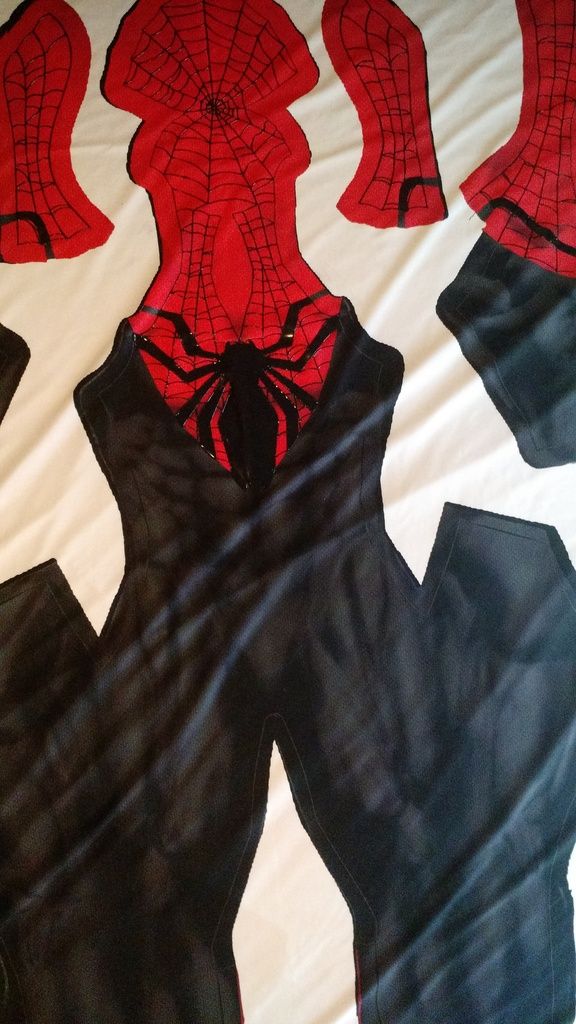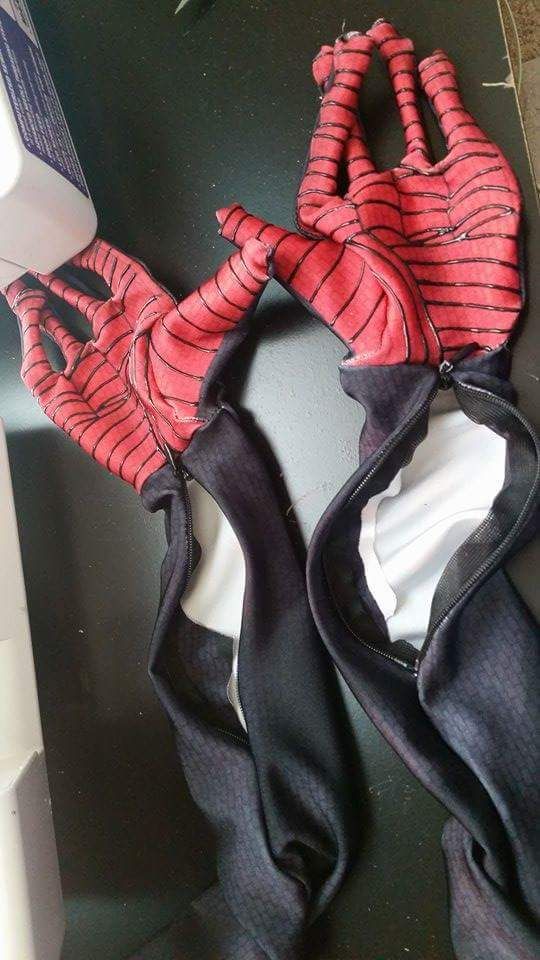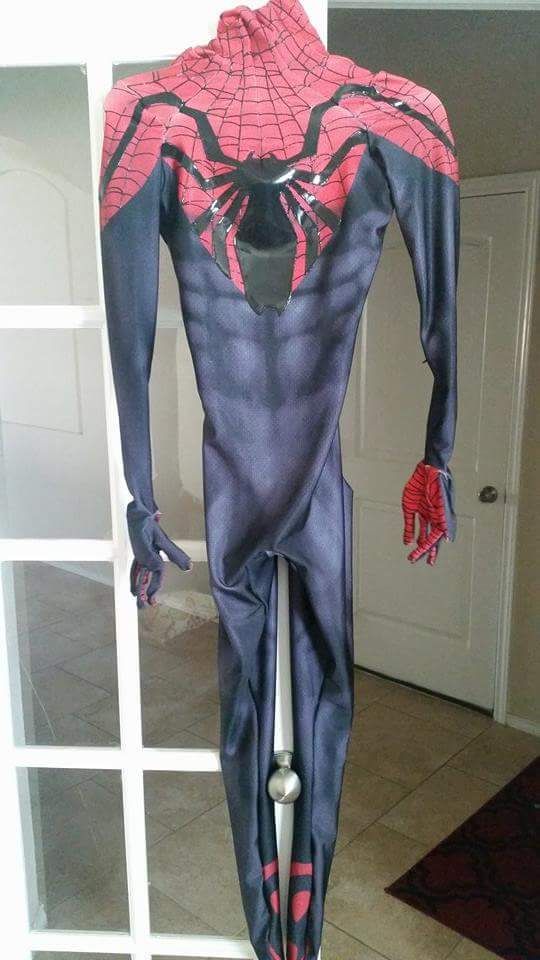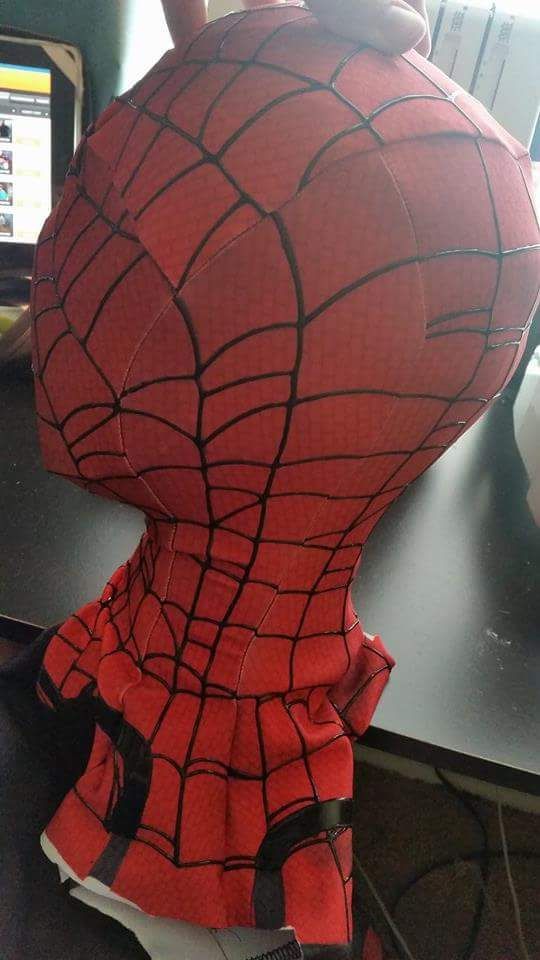 But, that's just the suit. I wanted to make this stand out, so I had the RPF user @laelee model Superior Spiderman's gauntlets and backpack. The gauntlets have slowly evolved and are nearing completion...
Concept art and the raw print...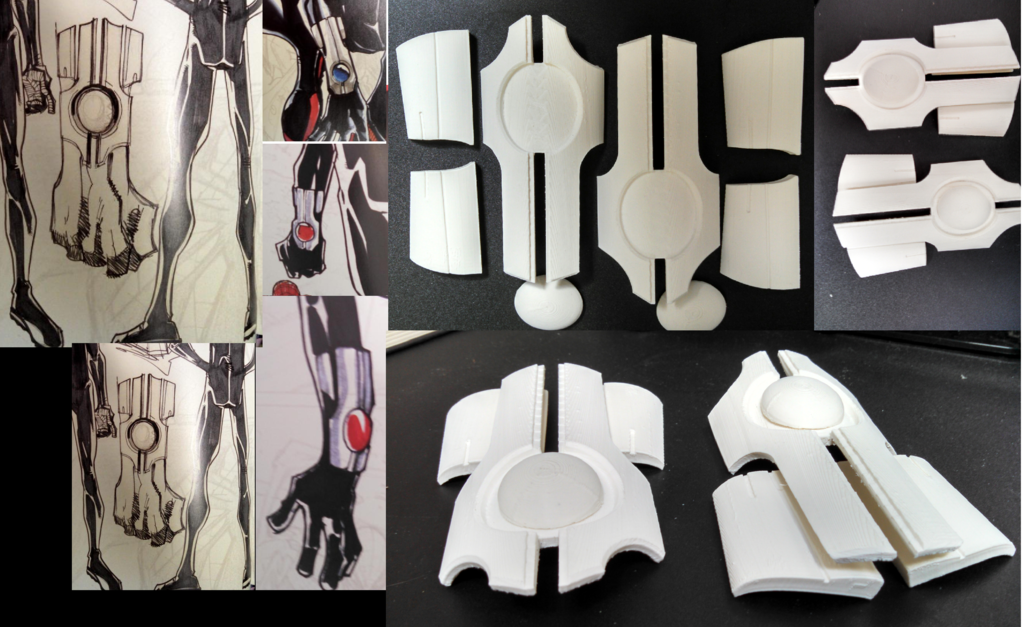 Priming and sanding...
Paint...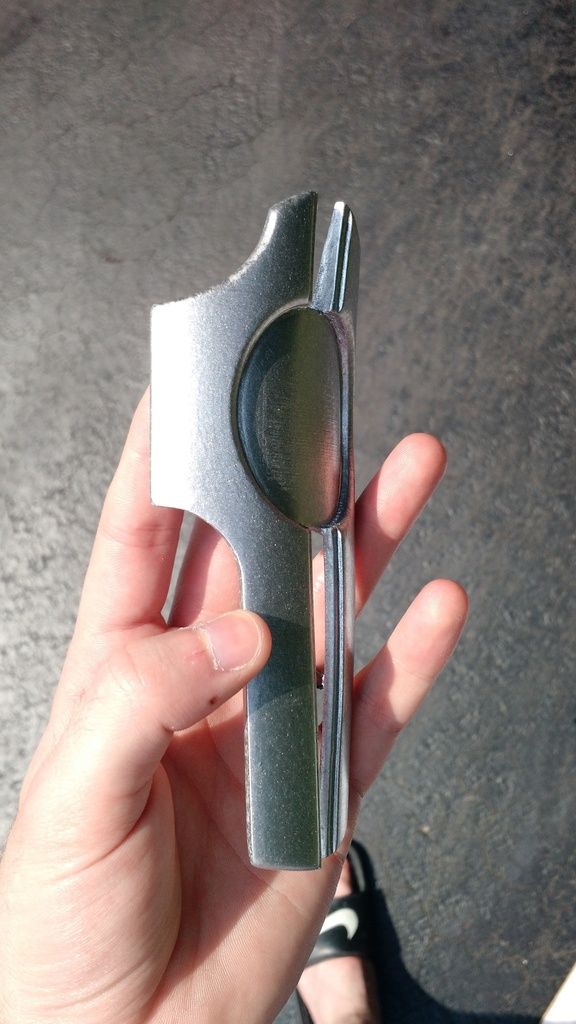 Still needs some work and the red bulb in the center is proving to be troublesome.
Lael also modeled the backpack, but due to the curves, angles, and sheer size, it became apparent that 3D printing would be difficult and expensive. Thus, it was converted to pepakura. I have never done pepakura, but I have printed the pages out and am in the process of cutting everything out. I will build and seal the pepakura model the slush rondo on the inside, allowing it to dry, at which point I will peel off the paper shell and work with the rondo cast.
Tomorrow I'll update the thread on my faceshell / lens process.
Last edited: