Now that the cockpit is done I can start making progress on the main show. Today I glued up the nose section, put some primer on the intake tunnel parts, and started test fitting the fuselage. The fit is quite excellent, but there are a few minor problem areas to sort. One odd spot is the boat tail between the engine nacelles. It's both over engineered and under engineered at the same time. They made both parts separate, but completely unkeyed, making it difficult to align correctly. A simple strip of styrene glued to the inside where the joint is sorted it, but it seems like it would have been an easy inclusion to begin with. The other issue is that the landing gear doors aren't designed to be modeled closed. So for the nose gear, I trimmed all the hinges off put them all face down on a strip of masking taped and glued them together with a strip of styrene. Once that dired I ran some thin Tamiya cement on the outside seams and I'll re-scribe to get good lines. I'll do something similar for the main gear.
Nose glued up, seams are minor to nonexistent and will be easy to clean up.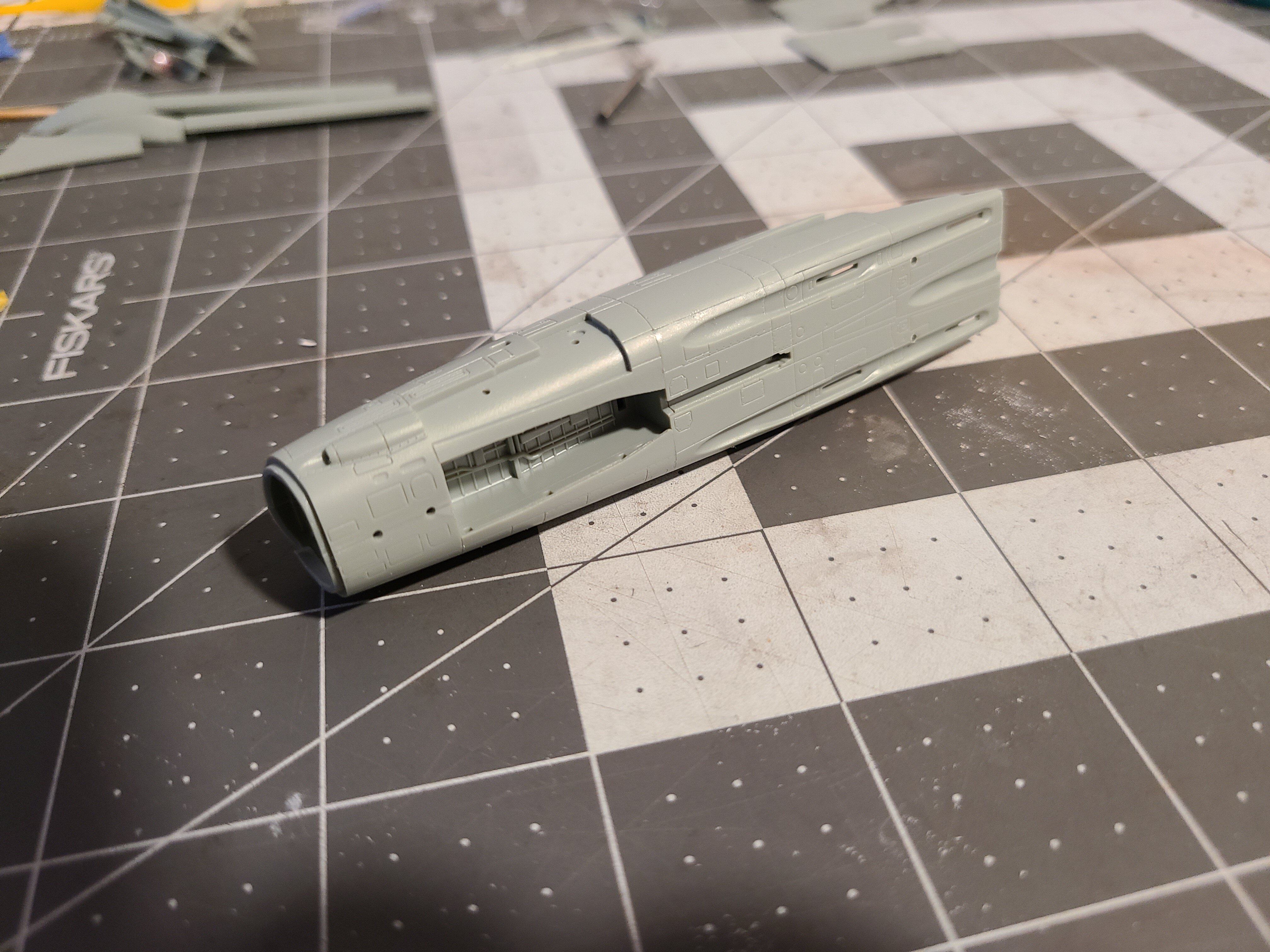 Fuselage fit is great!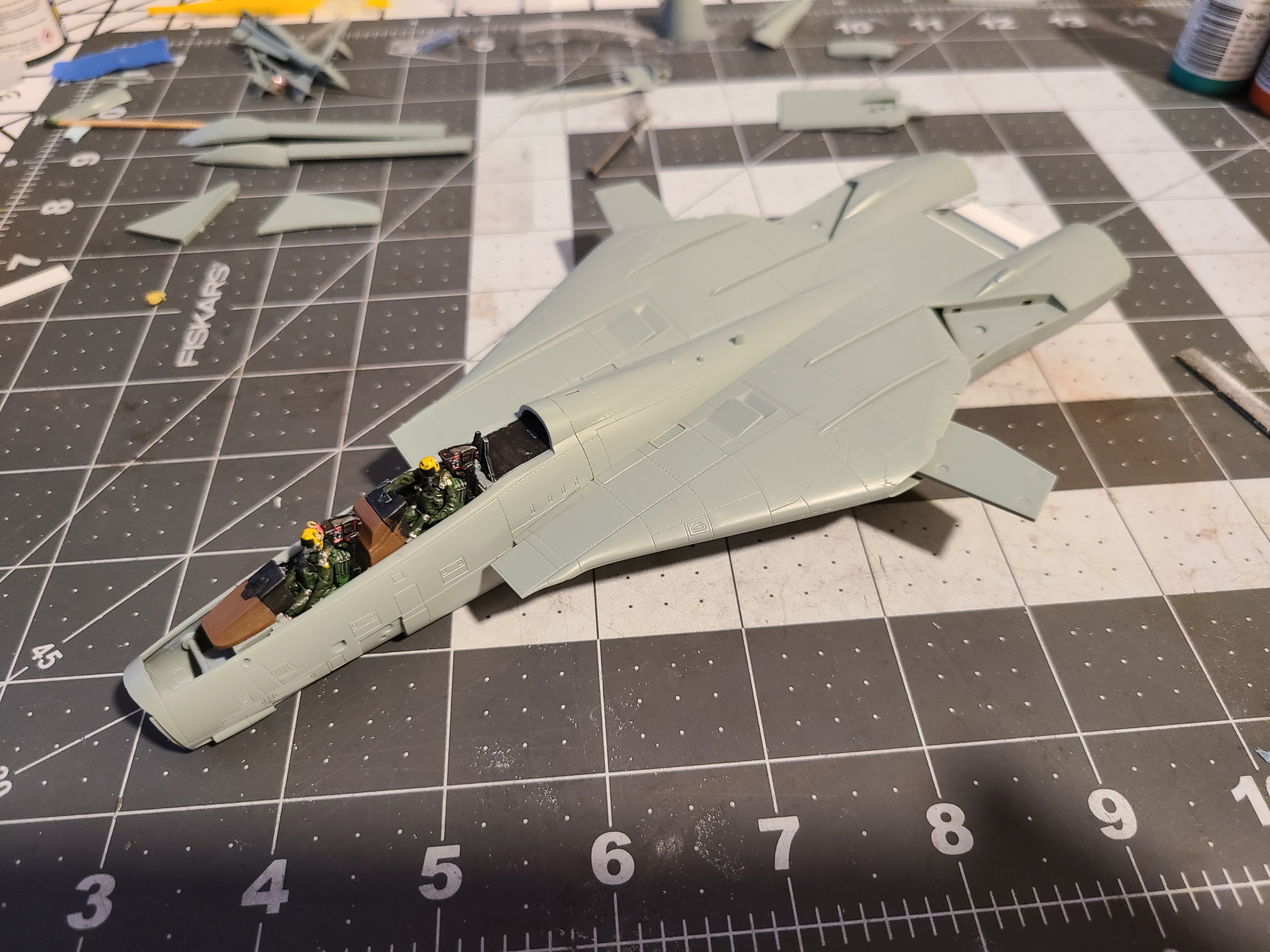 Fuselage to nose seam is very minor and should almost go away once glued.
Bottom nose/fuselage seam. Virtually invisible.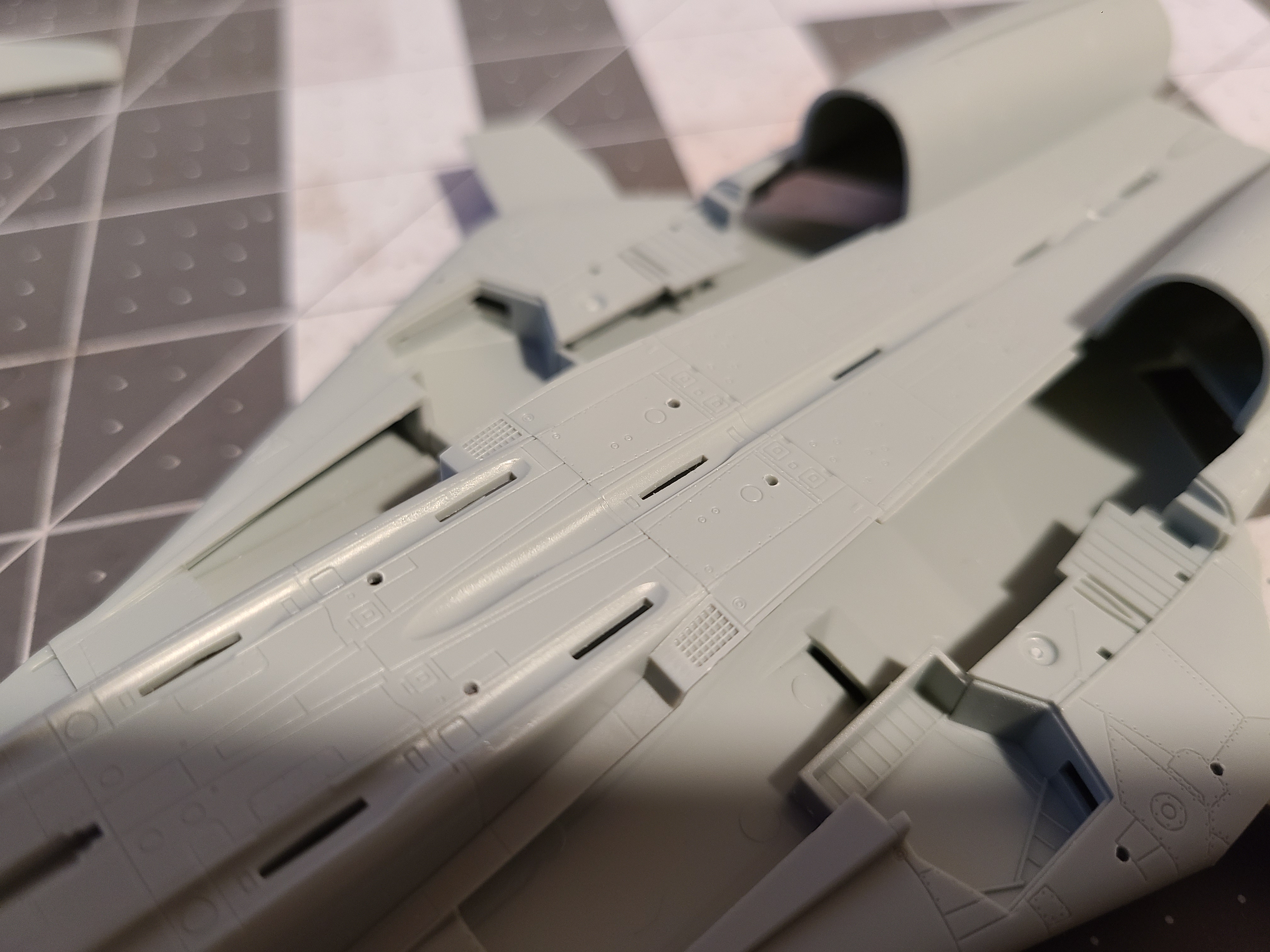 Primer on the intake tunnel parts.
I can't fathom why they didn't put some sort of alignment tabs in this area, but it's an easy fix.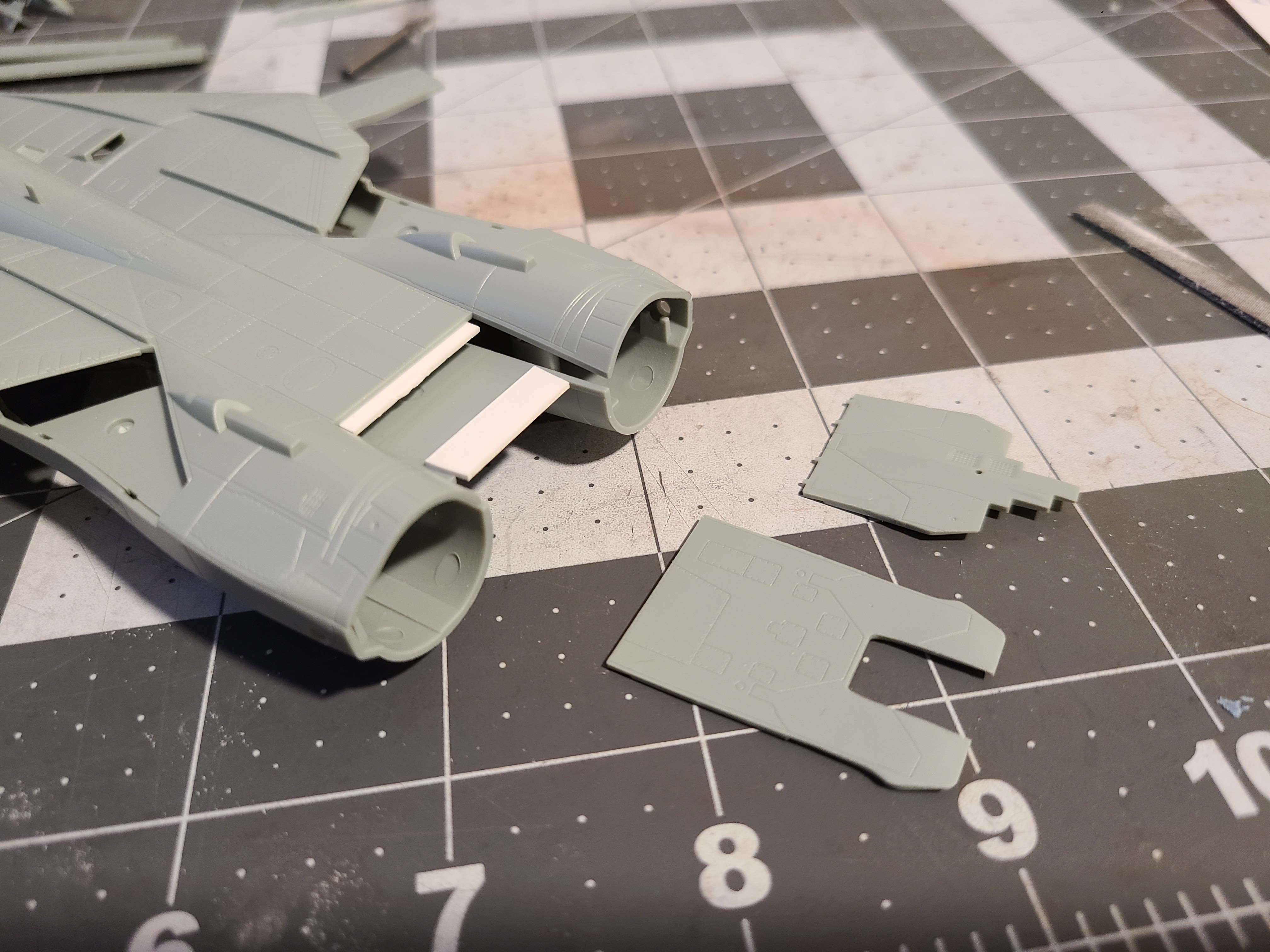 Nose doors trimmed of the hinge points and glued together with a strip of styrene.
Nice fit on the exterior. Some quick clean up and scribing work and they'll be good to go.