We're finally almost settled into our new house and my modeling urges are starting to get out of control. I just ordered a new tooling 1/72 Academy F-14A along with some aftermarket bits to spruce it up into the first of four birds for a diorama of the F-14/A6M Zero dogfight scene from the final countdown. Aftermarket decals are a new set by Wolfpack Design and they're stunning. I also got a 3D cockpit decal set from Quinta Studios, this is my first real world aircraft model in at least 20 years and technology has really moved up since then. I also ordered a 3D printed pilot and RIO from Reedoak in France, I've heard the sculpts and print quality are simply stunning. I can't wait to get my hands on them. Last up will probably be a set of aftermarket exhausts from Aires and resin ordinance from Reskit and Eduard (AIM-9D, AIM-9L, & AIM7 from Reskit and AIM-54 from Eduard). I haven't done any modeling since the early part of the year since we were preparing to move, then moving, and then getting the new house set up and I'm super excited to get back to it.
The subject(s): I'll be doing 202 first and then 203 at some point later. The "Zeroes" will come after that. They used converted T6 Texans for the film (that were originally made for Tora! Tora! Tora!) and I plan on doing the same. The Zero conversions should be a fun project.
Gorgeous box art. The kit comes with markings for VF-143 "Pukin Dogs" so I bought a new set for VF-84 "Jolly Rogers" from Wolfpack Design.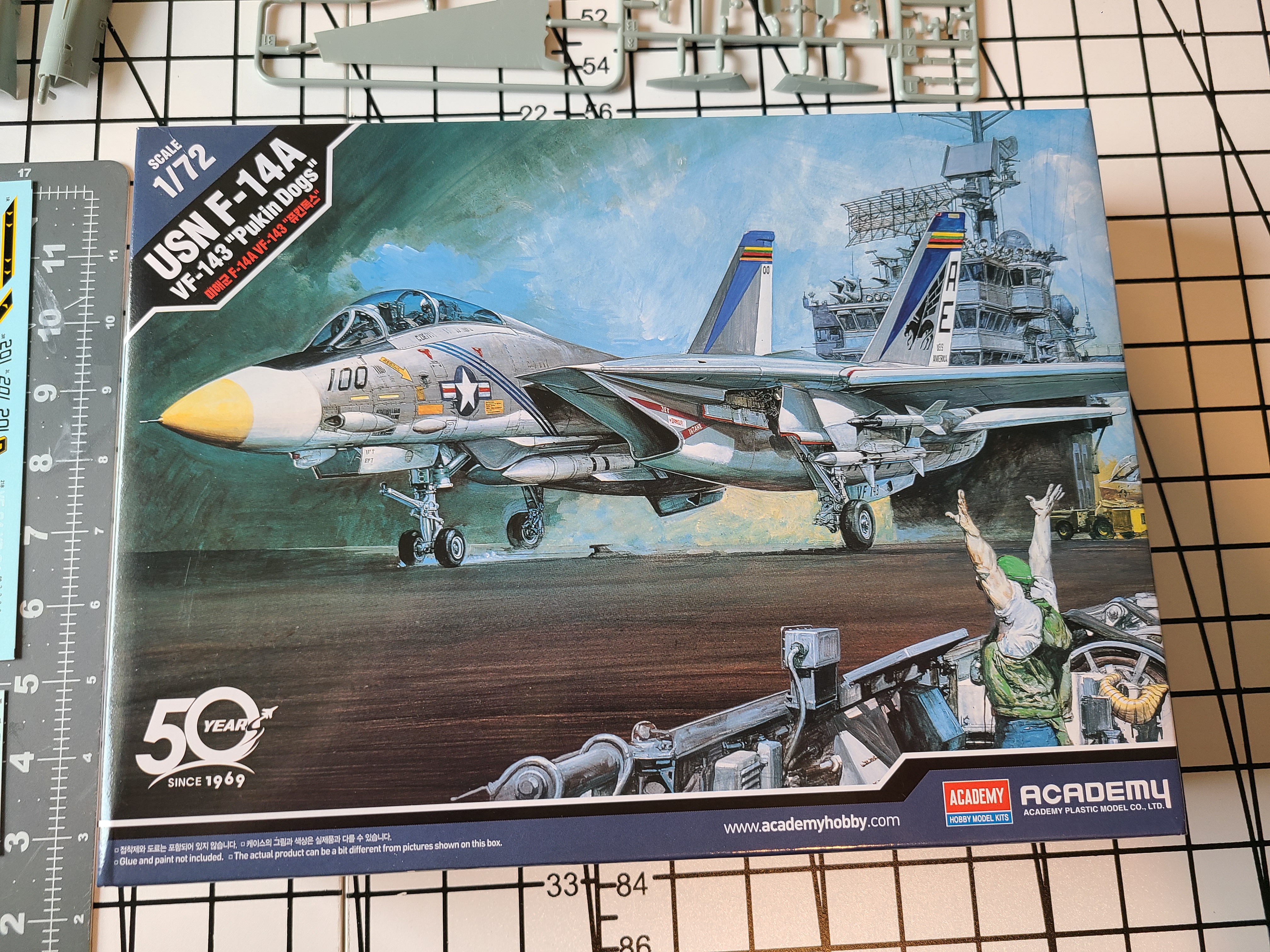 The detail on the kit is extremely fine and I've heard the fit is excellent.
Everything is arrayed for battle!
Wolfpack Design decals. The quality is amazing! And I still say the the Jolly Rogers have the best livery in all of military aviation.
3D cockpit decals from Quinta Studio. These are just breathtaking. They'll probably be mostly impossible to see with the canopy closed and figures in, but I couldn't resist trying out the new technology.