Active Member
RPF PREMIUM MEMBER
I've started work on a replica of Hugh Oswalds ww2 staffs from the Rivers of London book series. They're described in pretty clear detail several times so I feel like I can make a good job of replacaing them resonably accurately.
In Foxglove Summer the staff is descirbed as half a meter long, roughly the size and shape of a pickaxe handle. The top and bottom are capped in steel, it has a leather and canvas wrapped handle with a leather wrist strap. An army service number and sons of weyland logo are branded onto the wood. I don't have the book handy but i'm pretty sure that's all the main points. I looked at WW2 era pickaxes and trench equipment like this to get an idea of the astetic that I wanted to recreate.
I started with a wooden pickaxe handle which I chopped down to 50cm, and cut up some chunks of 1mm aluminium to bend round and make the end caps. Soldered them together and then screwed into the handle with wood screws. This is where im up to so far.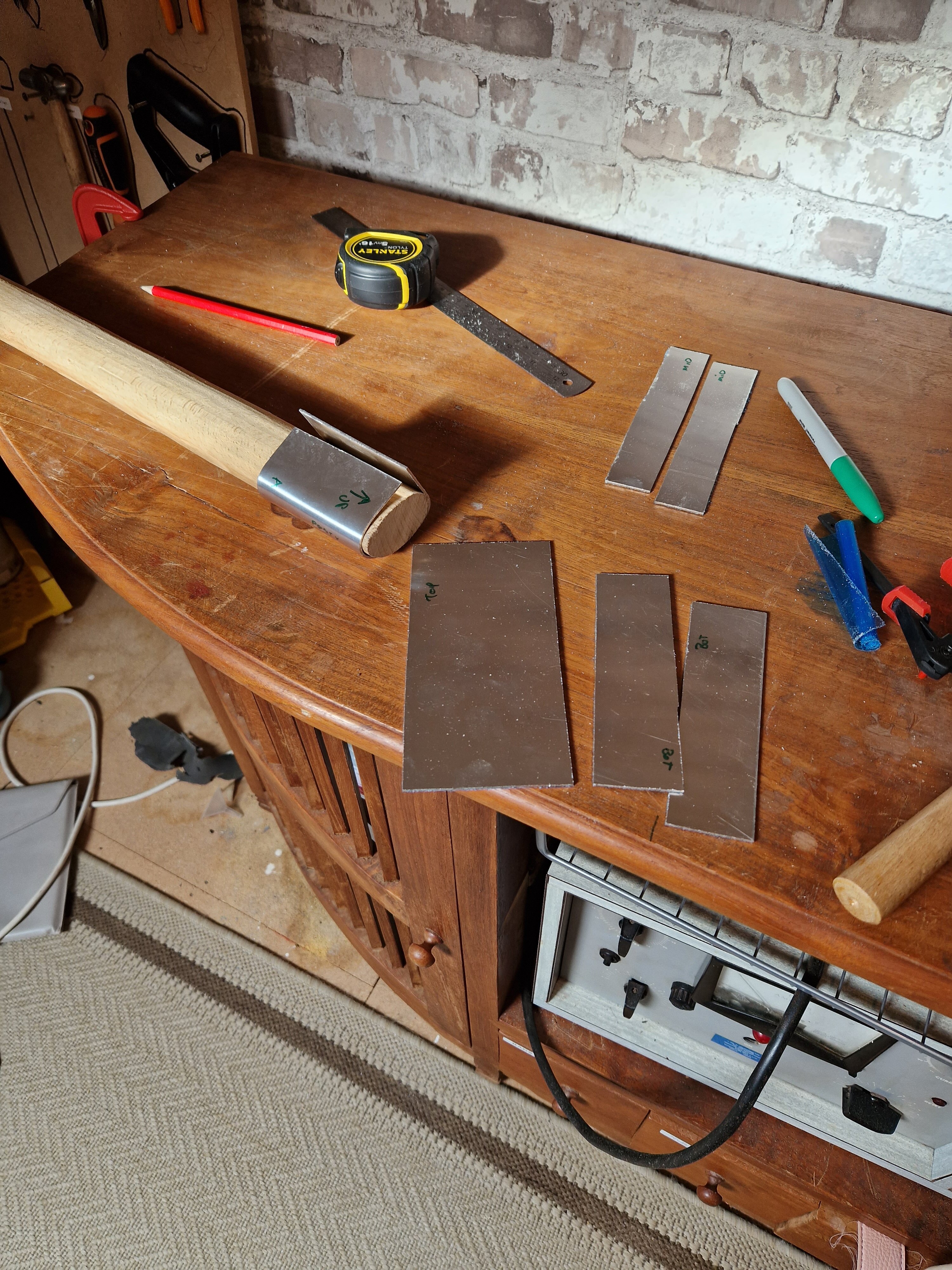 Next is adding a few more metal details, then paint the aluminium black. I'm going to varnish the wood with beeswax - because of Oswalds weird beehives, the book describes the vesitgia of buzzing bees and the smell of honey coming from the staffs, so I figured beeswax will be a nice little extra easter egg just for me.
More to follow once I get a bit further with it. I'd also love to add a steel rod through the middle at somepoint, as cannonically thats how the staff is made and how it gets it's power, but I have no idea how i'd go about drilling in a straight line through 50cm of wood with the tools that i've got acess to.