Well, some of you may remember or have even watched our fan series, "Timelord" a Doctor Who fan series. We are in pre-production again and hope to film at the end of spring, with a hopeful summer posting of the episode. We have made some changes to it as casting has been a nightmare! We filmed part one of a three part episode and our actress who played Violet could not film the second episode. We recast her part for the second episode and then guess what? Same thing happened to our second Violet. Not to mention that more than a year has past now. We decided not to move forward with episode three, but rather to just move along with our next adventure. With that in mind, we have made some character changes. We still have Ashley's character, but Violet is gone (We explain how) and we also took Kroger out of the picture. His character seemd good in conception, but was not well recieved. We have added two additional characters. One is a former 'classic' companion and the tin pup she stayed behind with!
Below are some WIP pics of props.
First up is the Doctor's sonic screwdriver. This is a WIP as there is more to add to it. First glimps.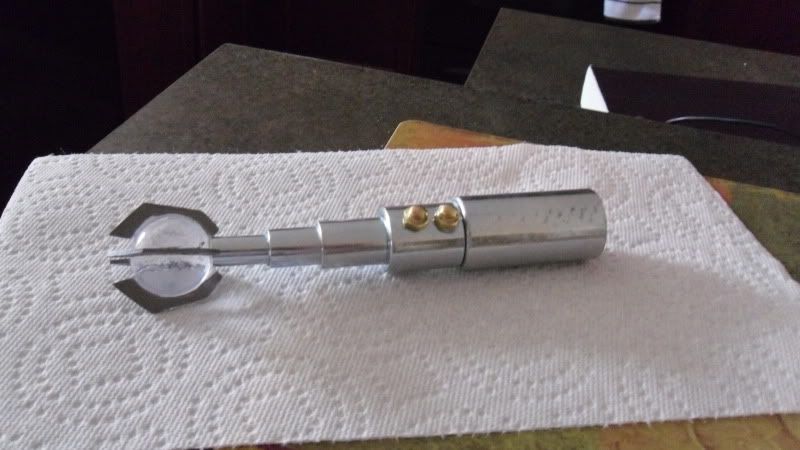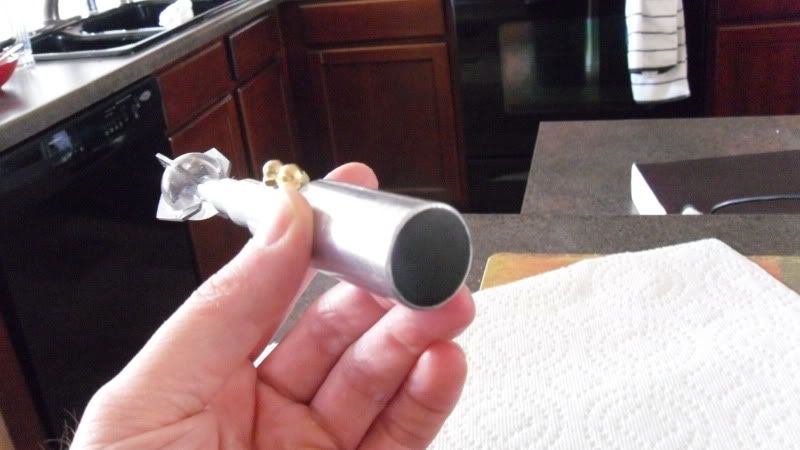 It has a blue LED in the clear dome. I am still working on it, as there is more to add.
Hope you enjoy, I'll add pics as work progresses.
Last edited: