Hi , this is my first thread here
so i will try to keep this simple and brief
I´ve been trying to make a costume of Raiden , from metal gear , in his cyborg ninja version . Its taking me a lot of effort .
After years of trying and miserably failing to make the costume using syntra , various fabrics and hotglue , I finally managed to get a neoprene wetsuit , to bolt the pieces of armor in ( without fear for them ripping the fabric or getting loose )
So it was time to focus on finishing the head piece .
a long time ago it looked like this
Some resining , dremelling and sanding later , like this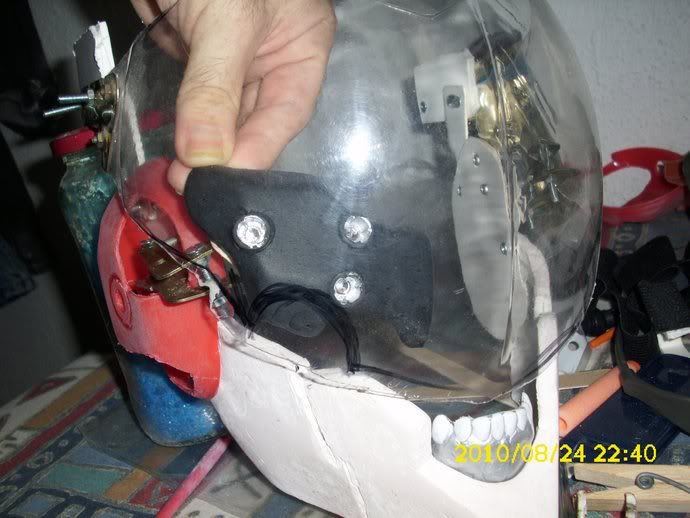 My uncle is ... is...ok , i don´t know how do you call his job in english , so lets just say that he is the guy that makes the prostethic teeth that a dentist installs in your mouth , so he has a small vacuformer and i managed to get the visors made as light as posible , i then installed some red leds .
Some more resining to fill in gaps and scratches , some cutting to the translucent protector and we get this
( damn i almost like badass and all )
Now i´m trying to make the transparent lip and teeth .
I went to my local suplier for silicone and resin , followed the instructions for mixture and curing times . Got this ...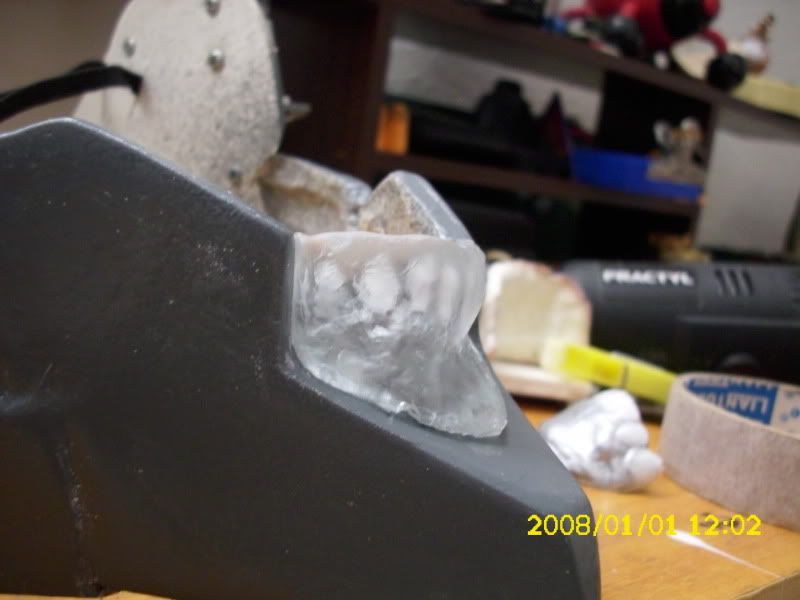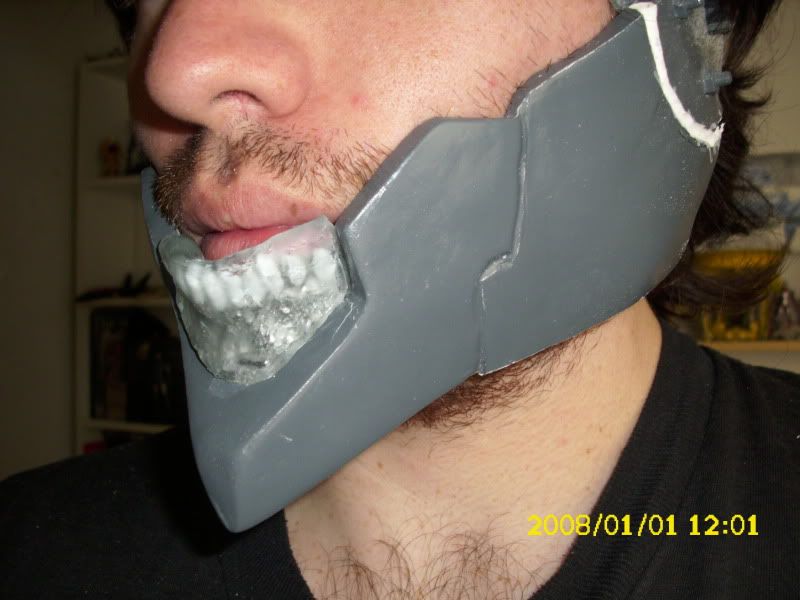 I know its far from perfect the piece ( the teeth are tilted and the lip is not a perfect match for my mouth ) but what i want to achieve is a smooth look on the "skin" side of the lip , any advice?
the original sculpt was made using fimo
i used RTV 801 silicone for the mold , and ( as instructed at the resin shop) a thin coat of vaselin as release agent
then i used EC 131 UV resistant , clear epoxy resin to cast the piece .
Any advice?
____________________________________________________________________
update
Since i don´t believe my noobsh skills will acomplish a better cast of the lip , i decided to experiment on the cast i have , found that i can sand out some of the uglier parts to "lessen " the broken ice look, and then get back the transparency by using some tamiya X-22 clear coat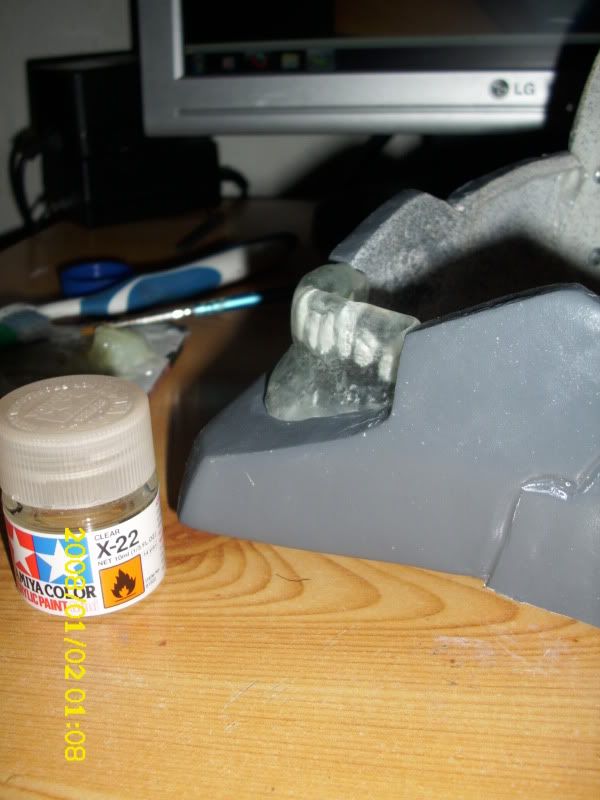 I guess that the next lip , with the teeth the way they were supposed to be , will be good enough to use for the costume
Last edited: