finally been able to start building my Cooper Star Destroyer. i´ve never used fiber optics before.
starting with the bridge and drilled 110 tiny holes. i used a 0,75mm drill bit and 0,50mm fibers: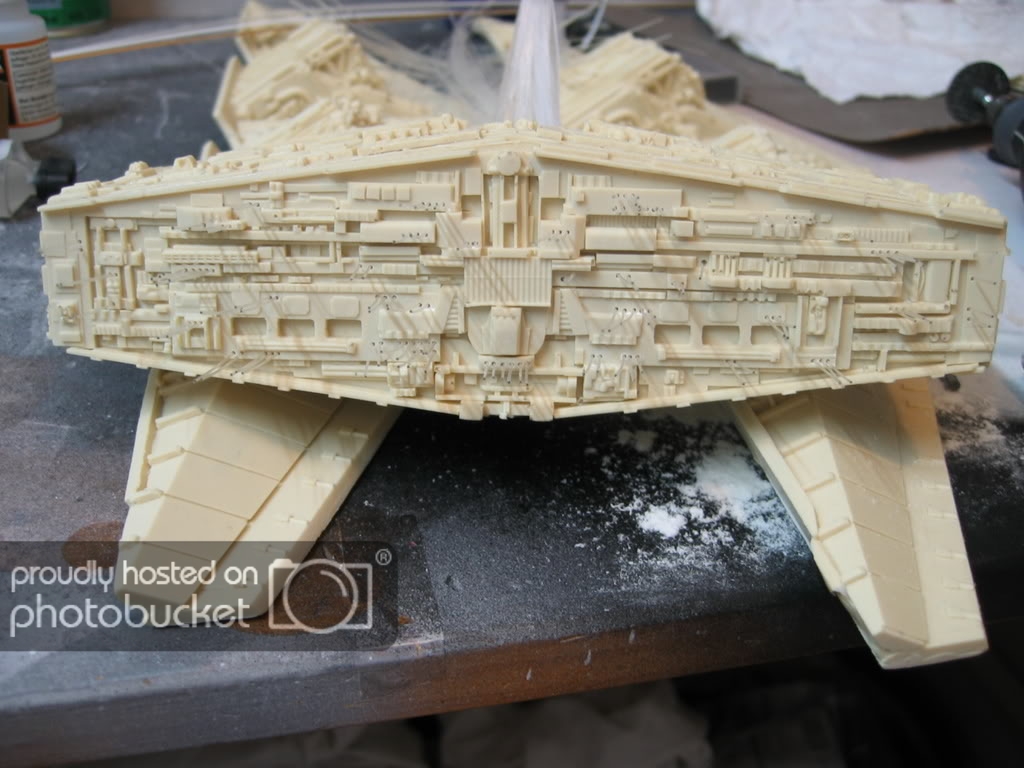 some test lighting:
doesnt look like 110, and looks a little bit undefined as for now, but i think thats mainly because the fibers are not trimmed down yet.
Right now working on the lower hull and preparing the side trenches for fibers.
Joerg
Last edited: