I thought I would start a dedicated thread on the Bandai 1/5000 Star Destroyer model kit and chronicle the unboxing and build on this thread rather than continue to clutter up the Bandai Release Schedule thread.
I am happy to invite anyone to participate with their observations/ideas/suggestions and kit builds on this thread.
This was my initial post regarding the unboxing, details and the pre-fabricated window holes for light:
Very happy to see my delivery guy this morning:
First thing I noticed upon opening the kit - is that the upper and lower hulls ARE NOT taped to cardboard as a lot of unboxing videos from Japan have showed. My kit had them loose in the clear mylar bags:
I do not know if that will in any wise lessen the warping of the bow in a lot of the builds I have seen. Thanks to what
Wolfy762
has shared with his kit, I may employ the same method of shaving down the pegs and gluing the hulls and using clamps for the final assembly.
The level of detail on this kit is unbelievably OUTSTANDING and dead-balls accurate in most places I have glanced over. I can say that as an amateur expert given the couple of years I have spent staring at High-Res pics of the ILM 8 foot model and carving styrene details to put on the comparably plain Zvezda. This photo does no justice to the level of minuscule detail and depth Bandai has managed to obtain on a kit at this scale:
For shiggles and mirth here is the same exact section on the larger scaled Revell 'build and play' model toy:
And here is the same section I carved up and built on the Zvezda: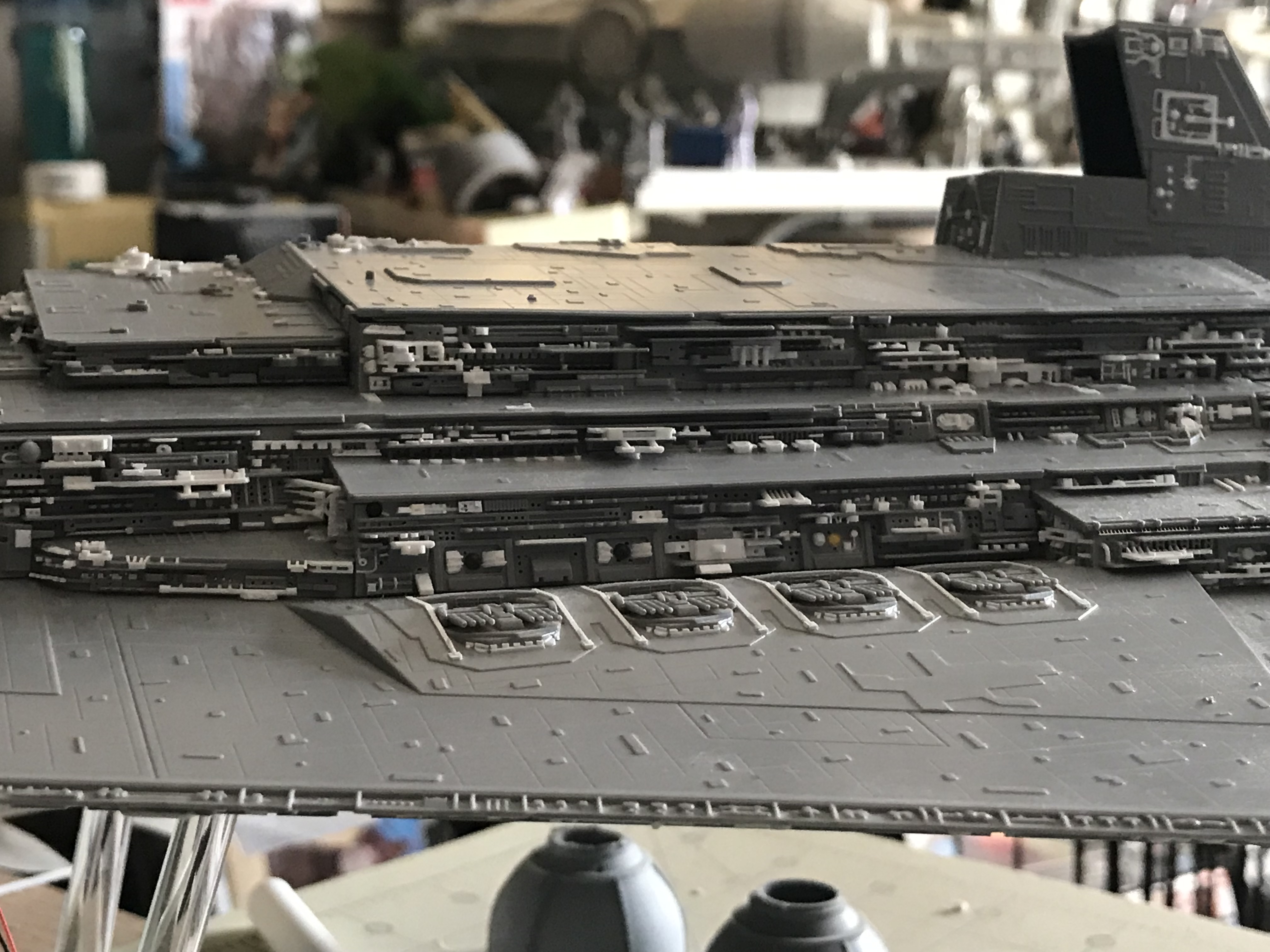 Looking at the holes pre-fabbed into the kit - I tried to thread a strand of .5mm fiber and a .25mm fiber strand. The holes are likely .30mm to .35 mm because the .25mm fiber threaded just fine and was loose in the hole, the .5mm is too big.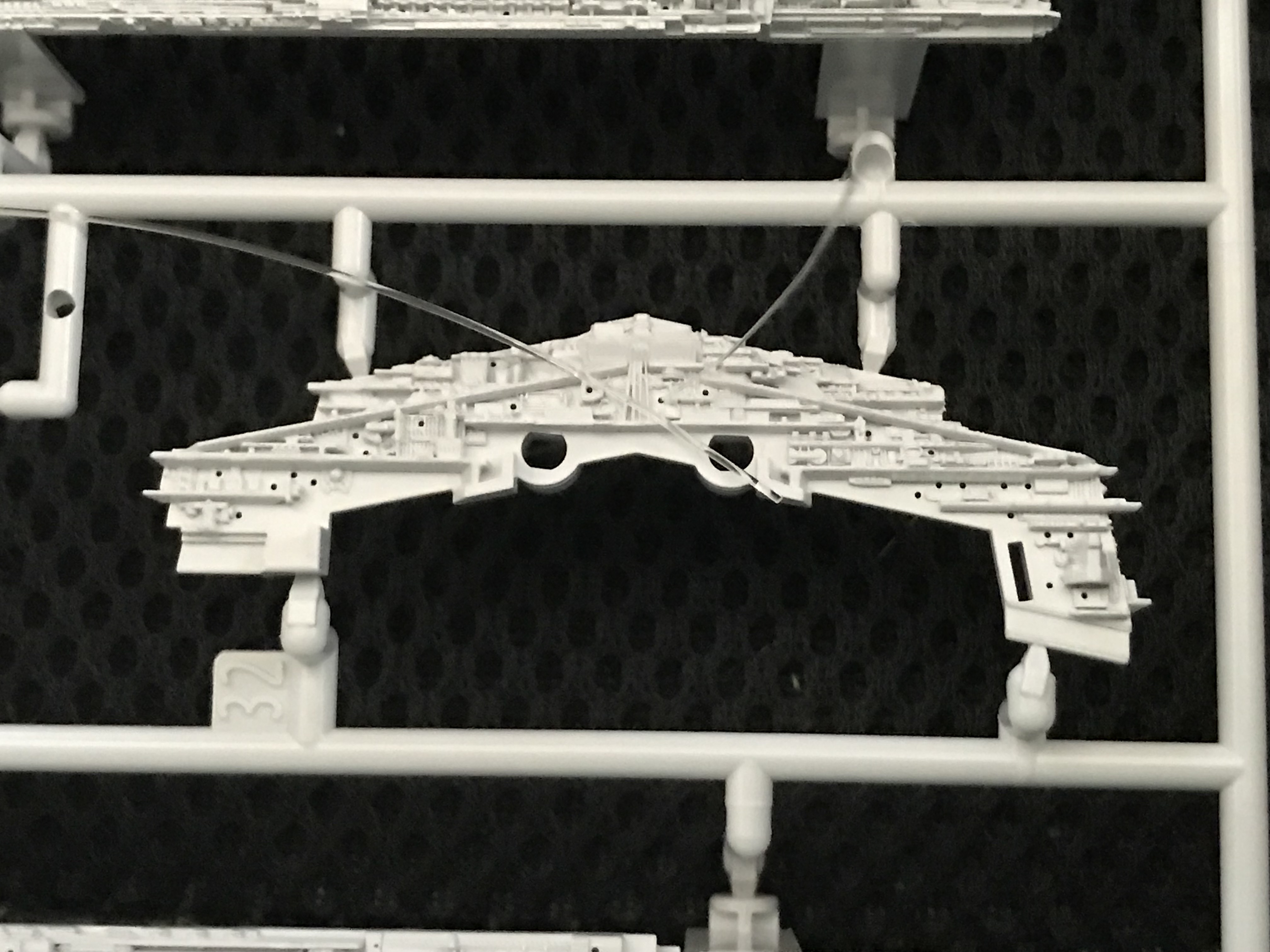 Since I am using a majority of .25mm fiber on the Zvezda, the Bandai will appear to have much larger holes in comparison and likely make the finished scale look smaller - but as far as aesthetics it will still pay off the illusion very well with .25mm fiber.
So, on opening the box and looking at the details, seeing about the holes - I am very excited to get into this build. Thanks to everyone who has been sharing their reviews and suggestions of approach on this kit.