Hey!
Was doing some basic research on Willie Scott's sacrificial dress - particularly the bridge outfit. Found a DAMN close pattern with Simplicity 5359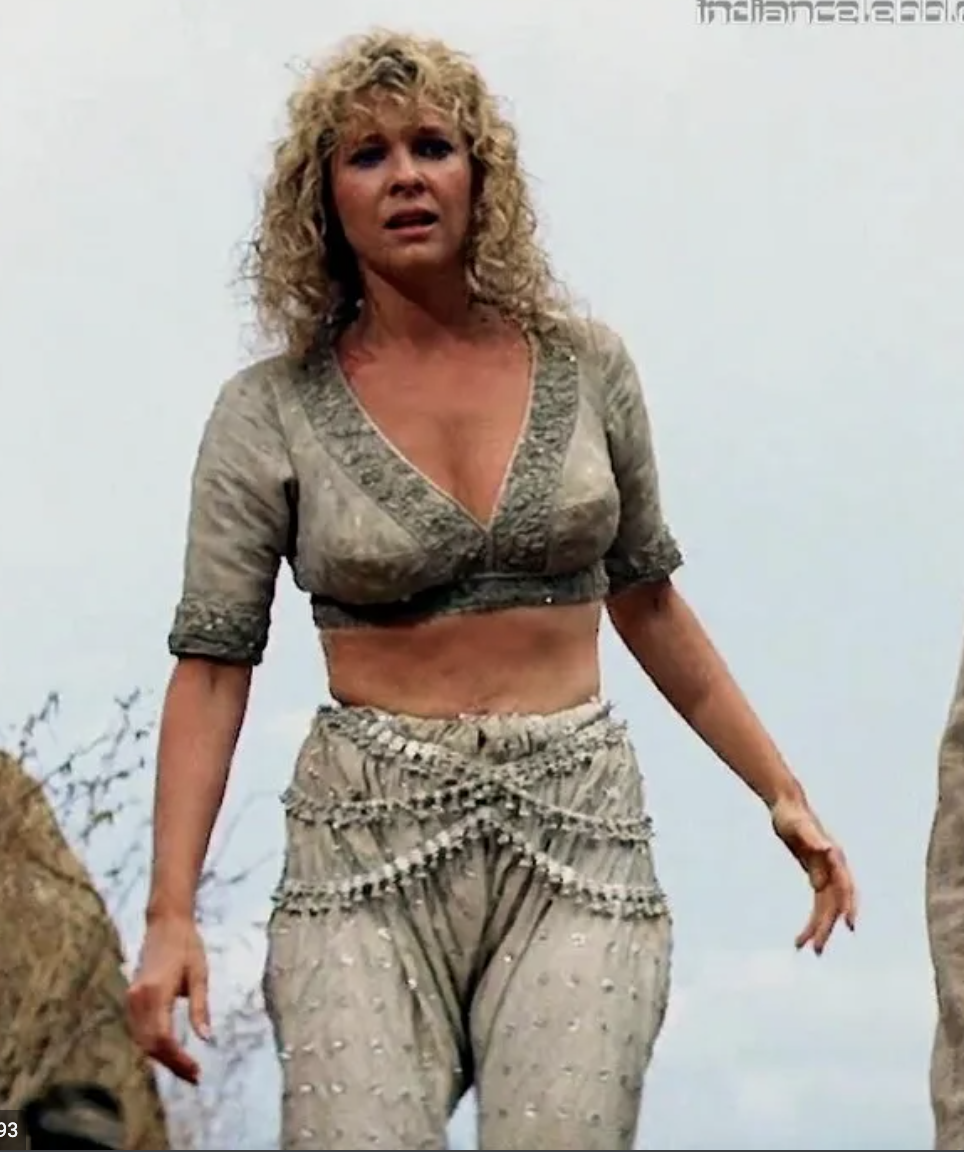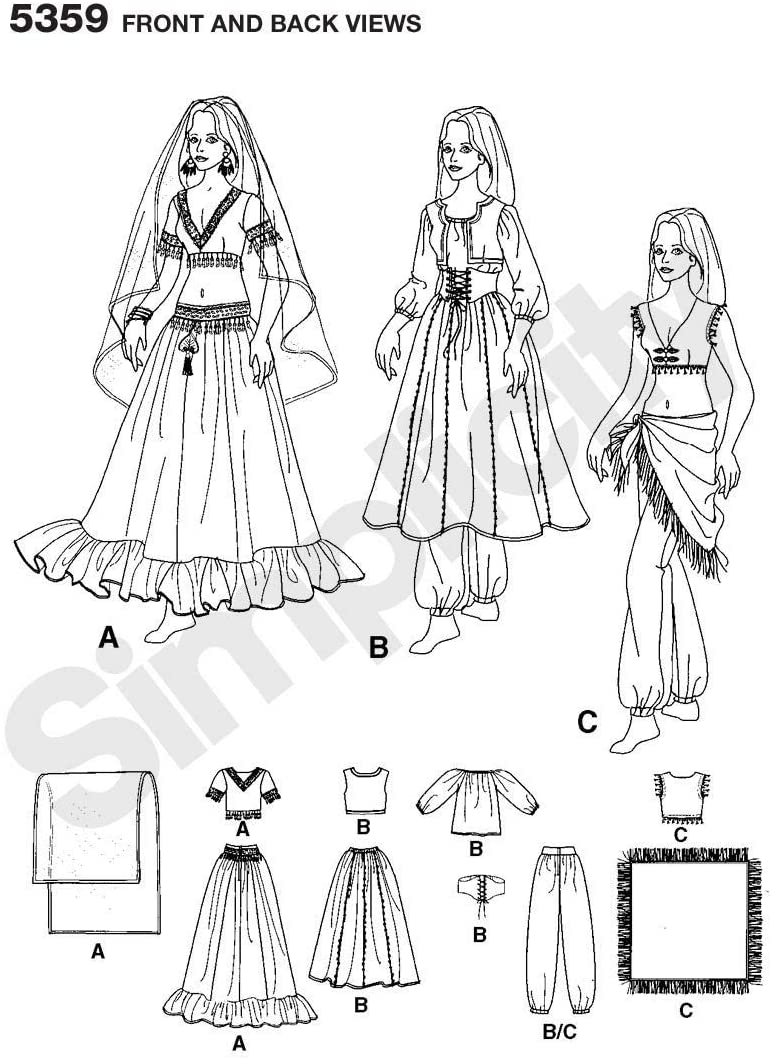 BUT was wondering if anyone had any thoughts on terminology I should be using to search for the beads across the dress- particularly the belt area. I know with the Jack Sparrow bead community of madness ANY bead can be tracked down and even those little bells I recognize from my Jack Sparrow days.
You can see these sort of Tiki-shaped clasps below held together by rings... Would anyone have a lead on where to look or what kind of search term I should be using outside of "Belly dancer beads"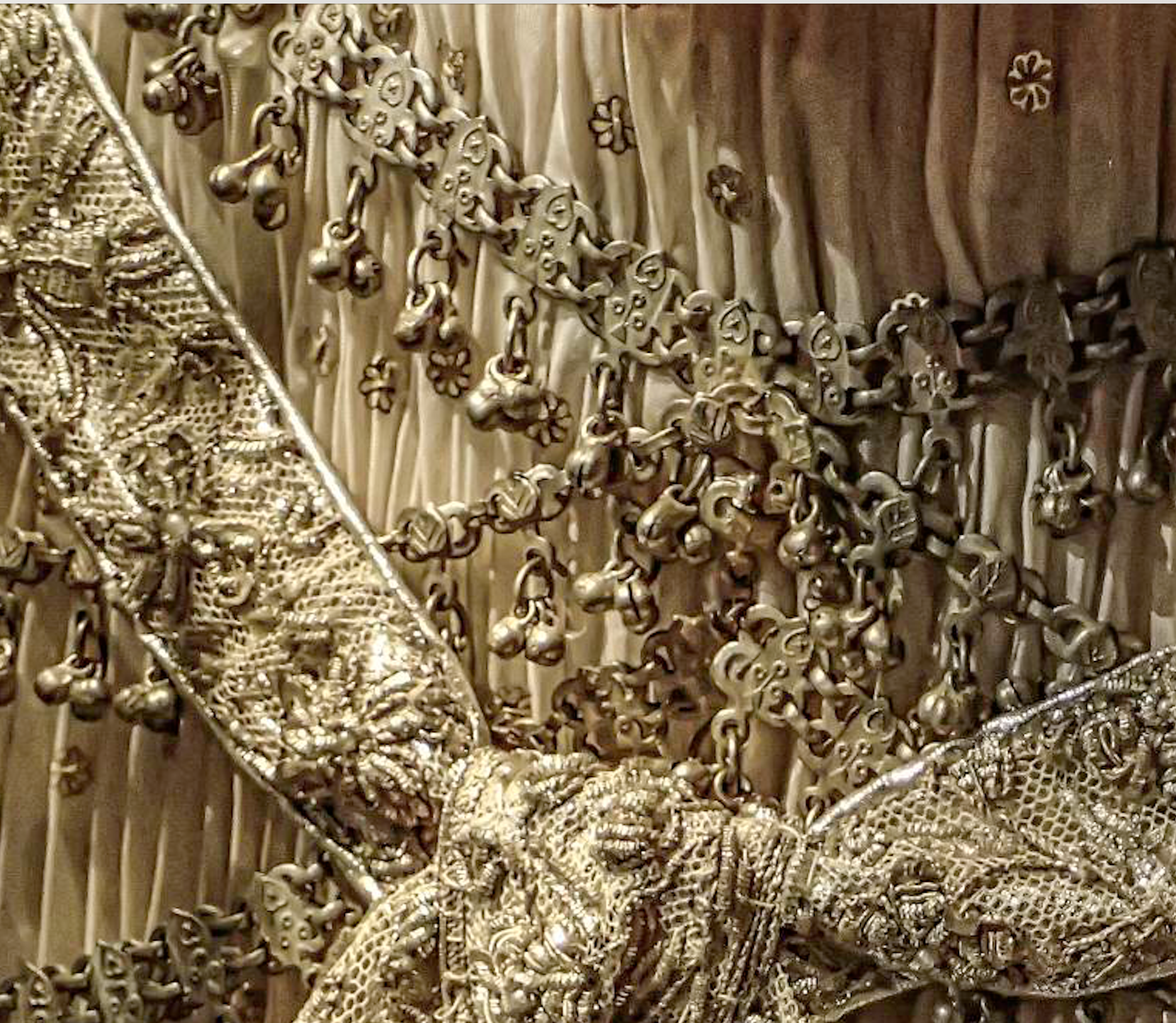 Fortune and Glory!
-AJ