I made this mock up of my ideal Predator vision and cross posted it on the avpgalaxy.net forum.
The movies change the Predator's infrared vision with each film. It constantly gets better as our cameras or in the case of Predator 1, the animation gets better.
I made this a little while ago. This is my ideal Predator infrared vision.
What do you think? Feel free to post your ideal vision too.
With Mask:
Basically I used Photoshop and used adjustment layers to add gradients to different sections of the screenshot.
Humans were white-->yellow--->orange-->red-->purple-->blue
Guns were white-->dark fuschia-->dark purple
background was very light blue-->sky blue-->blue-->black.
It just so happened that the black only filled out the sky sections.
The Predator's natural infrared vision without the mask on: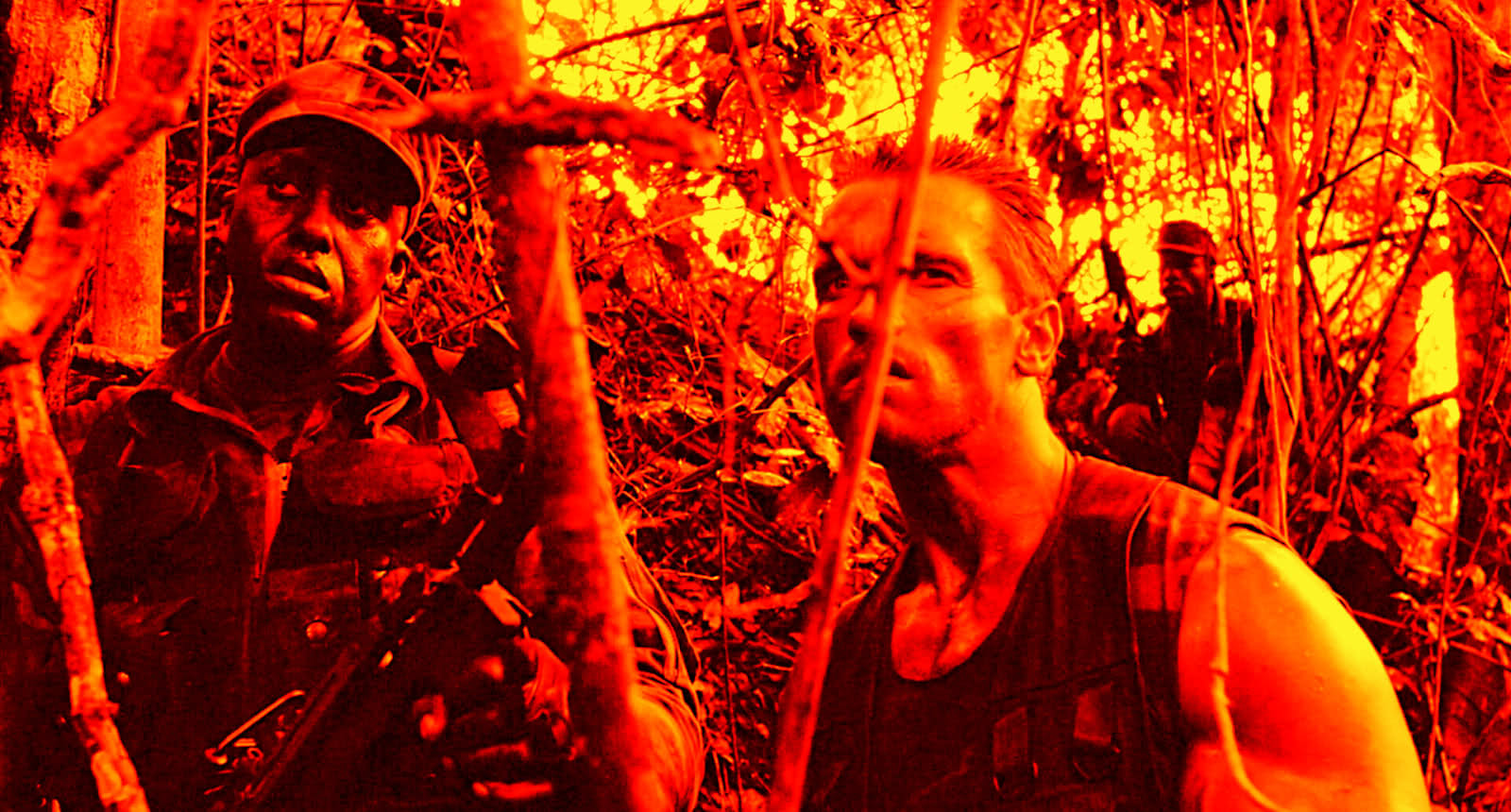 The gradiant adjustment layer this time was: Black-->red-->orange-->yellow.