Moderators: I didn't know where this thread would best fit, so I decided to put it in the costume forum because I felt that it might be useful here.
Edit: has been moved. Thank You!
Like many of you, I have TONS of those edges from the foam mats and can't seem to let myself throw them away. So, I decided to see if i could make a cool sword for my fiances dark elf armor out of them. I pretty much flew through this one and it shows. Don't be too harsh, I flew though it to see if it would work and hold together. So far so good. It was a fun hour.
first I lined them up and glued them together.
then I lined up the other side and repeated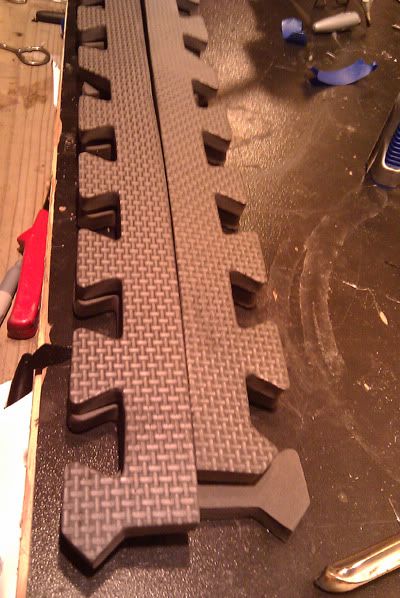 I then added a piece of bamboo I had lying around( a straighter wood rod would work better)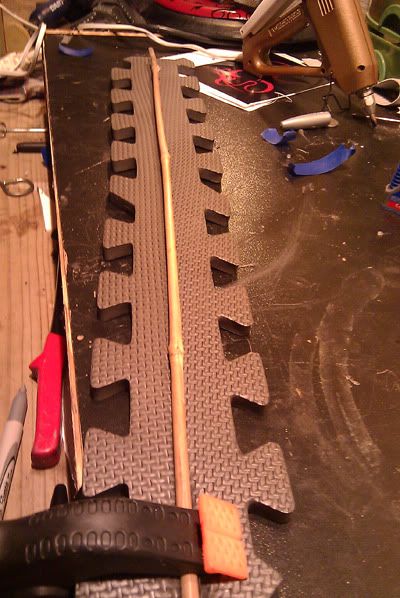 Then I sandwiched it all together with some Super 77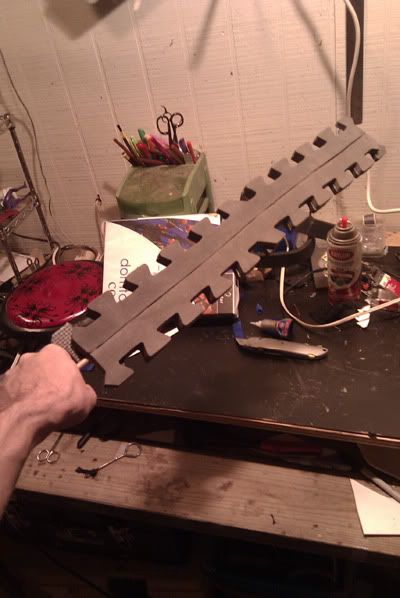 Trimmed out the saw blades with scissors
Then I dremeled the edges and painted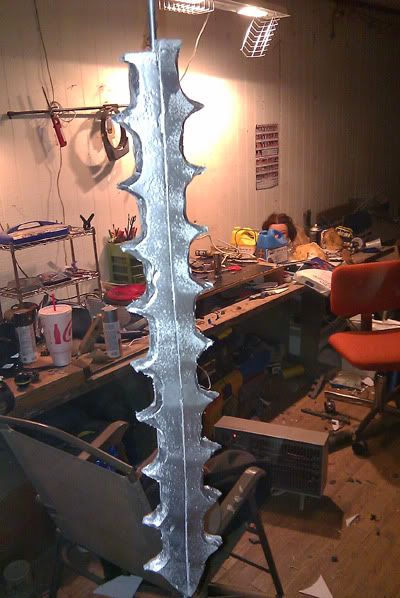 The handle came from a Dollar Store glow in the dark sword my kid hit me in the face with.
Started piecing it together. A little more glueing around the handle and hand guard and it'll be all put together.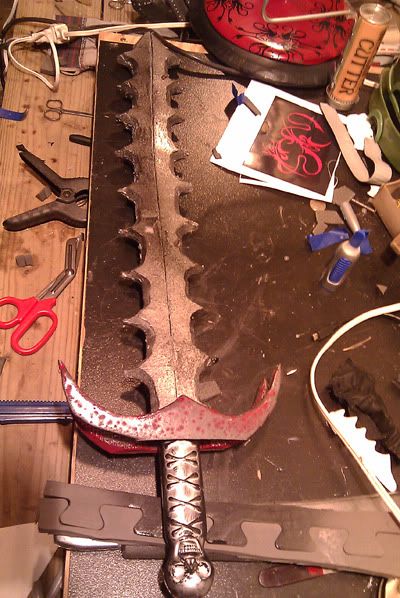 Last edited: