New to the boards but love reading everything on here.
My question is are some of your 'grails' of collecting? The piece(s) that you may own or that may keep alluding you like Ahab's whale to which you are consumed with finding.
I have two:
1. The tictoc lifesize Yoda from ROTS that Pepsi displayed in stored back in '05.
Due to ridiculous shipping and the risks involved I have yet to track one down.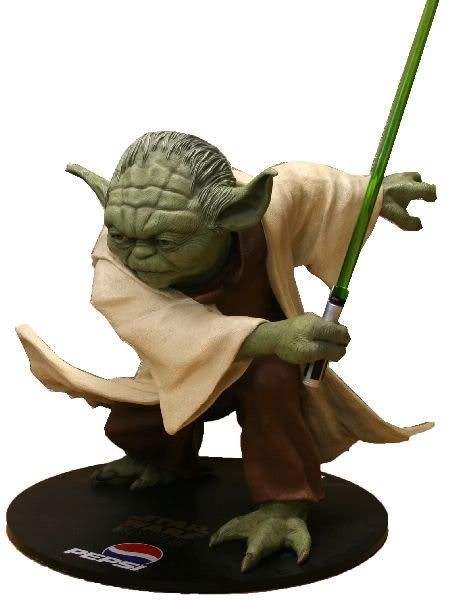 2. The Icons Predator mask replica. My favorite version of any of the masks , the P1, and unfortunately one that Sideshow has yet to produce.