What is the weirdest, most obscure prop you ever made or wanted to make and why?
I will start.
I built a bike from an old punk rock video by the band Seaweed circa 1993.... The song is called Kid Candy.
Why? It was a compulsion and I am weird. It started when I built a Mad Max style bike for my kid. I thought I should ride something
way
more bizarre than his bike...
Here is the boys ride: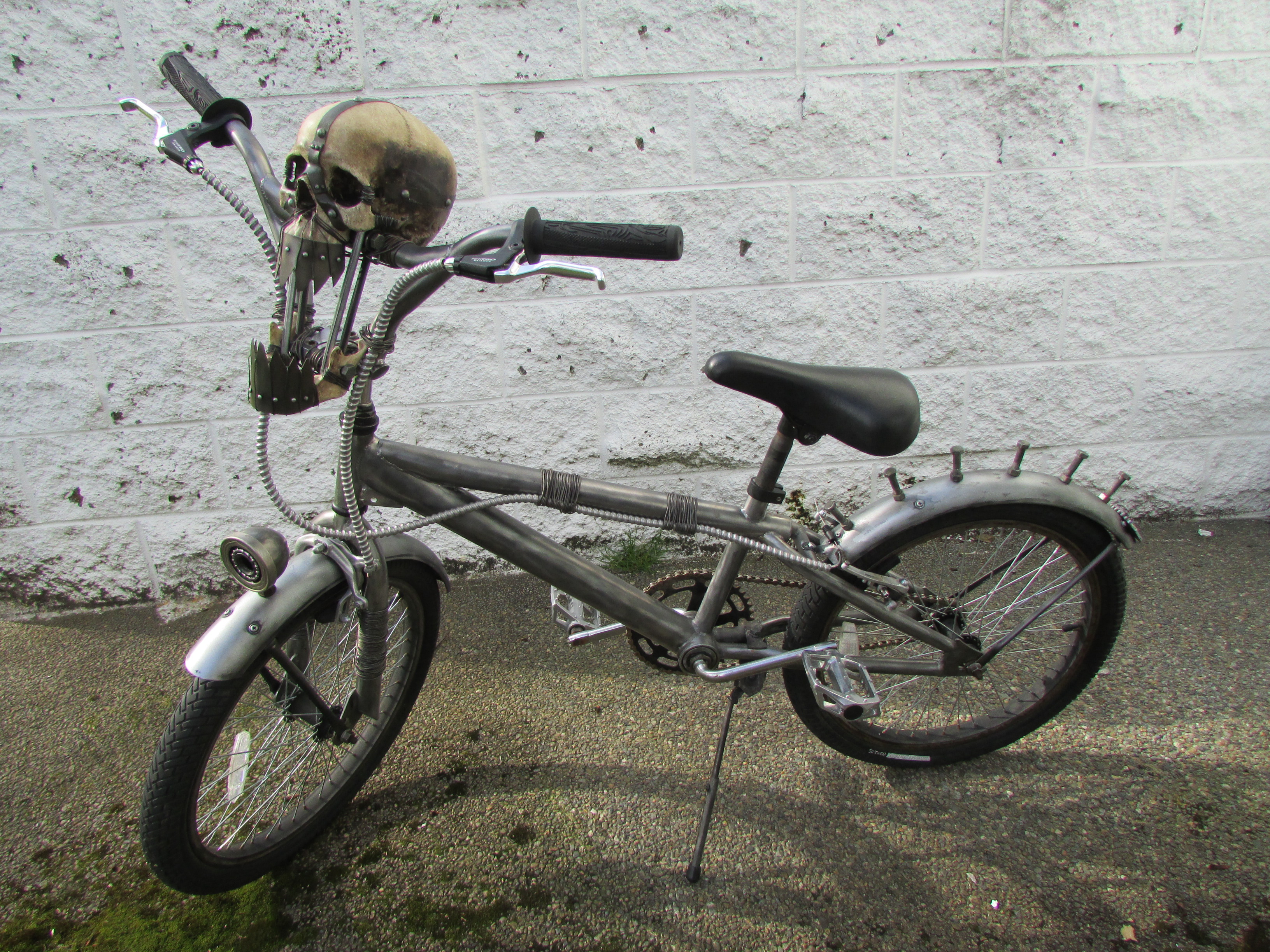 FYI, those bolts on the back are rubber.
Here is the song in question .
Skip to the 3 minute mark if this isn't your thing.
BEHOLD MY CREATION / EMBARRASSMENT / INSANITY!!!
Flares???? YES!
Oddly, it is very accurate...... I tracked down the guy who built it originally and I was able to look at some original photos that show details that old grainy video does not show.
I really won't bore you with the details but believe me....... I could.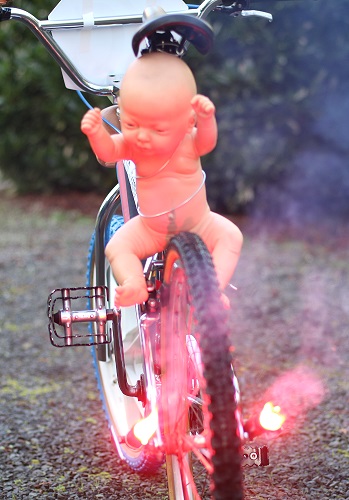 No old school bikes were harmed in the replication of this prop.
They are expensive!
Maybe you don't want to admit it, but what is the weirdest, strangest, most obscure and absurd prop that you have made, purchased or wanted?
Or am I the only one????
Last edited: