Ok so needless to say there has been a LOT of discussion around the house as of late about me ordering my suit. And as a result of the the little guy decided to chime in with "I want to be the predator too dad". Um yeah ok so my reply is "Well why ever would you want to do that?" to which I get "I want to be like you". So what are you gonna do. I can't afford a suit for him and I don't think the pro make one in 5yr old sizes so........ I guess my talentless a$$ better make it happen. Well thanks to Vinman's awesome template I decided to give it a whirl. I will start out by saying I have NO idea what I'm doing but I'm just going to feed off (leech off whatever
the amazing talent here on the Lair and just try to follow your examples. I am using foam for the armor which I will cover in liquid latex and make a stab at painting it. I am just starting out and I will do my best to document what I'm doing, but as I'm winging it I sometimes get distracted so if I jump around I'm sorry. So three days, one cut and four burns from the glue gun later I have his shoulder bells and butt armor done. NOw I have no idea what I'm gonna do about the skin or the mask, bio...etc. But I want to make him happy so I will figure it out. I'm a little nervous about posting my sub-par work up on here with all the stuff that everyone else makes, but that being said I really want the advice and the critiques so please by all means. Once again thank you Vinman for the templates you are a godsend.
pieces cut out
Gluing tips for spike effect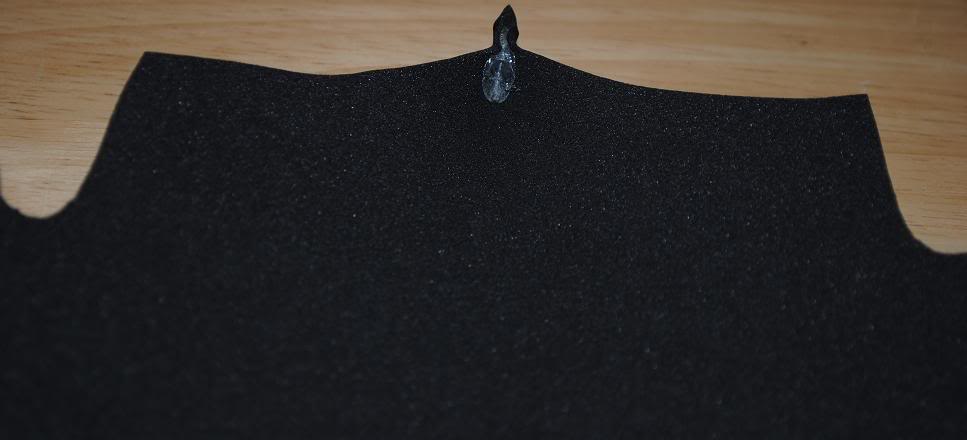 "spikes"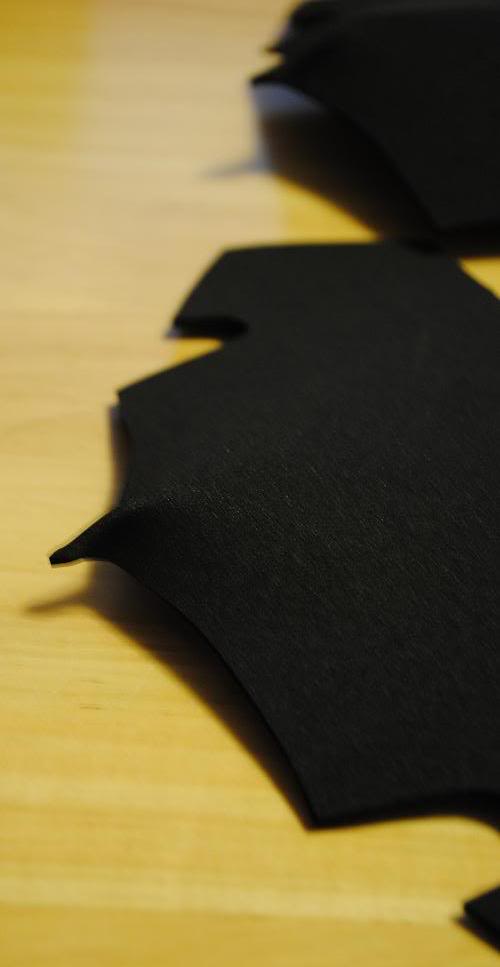 bell supports cut out
bell assembled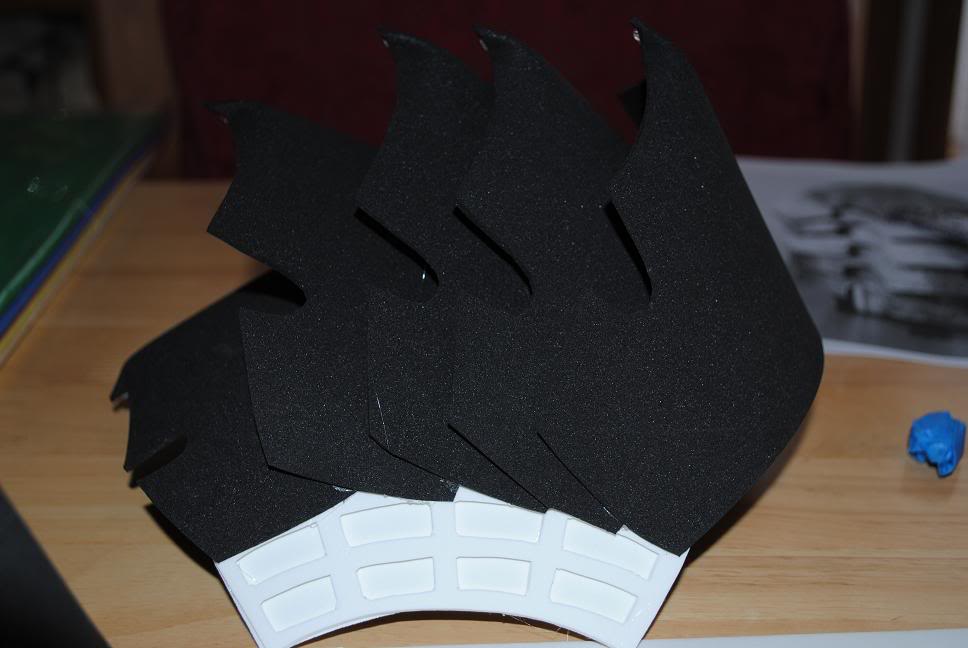 bells and butt plate