well here it is, try to go easy on me, this is the first time i've ever sculpted anything since grade school art class (20 years ago), and even then i never took it all the way... but this is my first predator bust, it's almost exactly 1/6th scale,
first, some progress pics.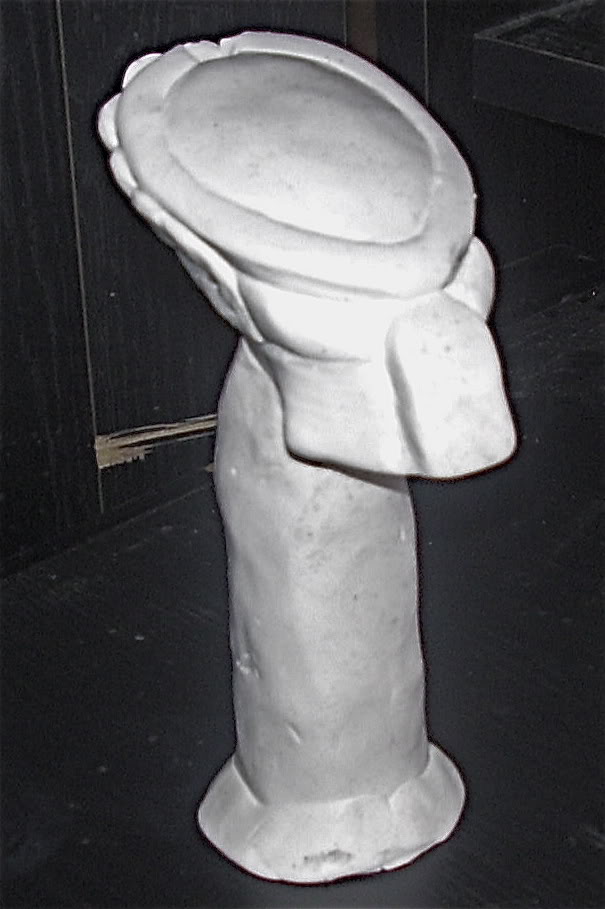 and here it is finished and fired...
this young blood doesn't have any dread beads (i didn't even wanna try to tackle those) but like i said, i know it isn't narin, and it won't be painted like dunaway, but you can only look at all the talent swarming around this forum for so long before you decide to see what you have to offer (IMO) this was made out of just about the worst clay there is, with just about the most amateur tools the world has to offer, but i did what i could (purely from memory, or "imagination" which even that i didn't try to take it too far my first time) and for some reason i couldn't stop till it was at least worth painting. anyway,
criticism is encouraged, but please make it "constructive." i really have no idea what i'm doing, and i'm sure it shows, but please give any HELPFUL hints you have to offer for my next excursion
( i kinda saw a small glimmer of hope when i got done
i'll certainly update this when i've painted it which i'm gonna start on right now, but thanks for lookin' guys! tell me what you think.