Congratulations XenoHunter55. Winner!!
PredatrHuntr won this last night, but decided to pay it forward, so we are re-running it tonight.
We did it twice before.
http://www.thehunter...__fromsearch__1
http://www.thehunter...__fromsearch__1
This time we're giving away the TRU Exclusive from NECA, featuring :
Masked City Hunter
Stealth Berserker
Human skull
Predator skull
Extended spear
Retracted spear
Throwing disc
Extra P1 hand
Stealth and normal wrist blade for Berserker.
RULES
Unopened 2 pack
North America only (United States and Canada).
Free shipping
50th person to post (post 50) wins.
You may not post consecutively (that means 2x in a row) to prevent spamming. If someone does, they are automatically disqualified and the posts will be counted minus the spammers posts (just don't do it so I don't have to add or subtract
No selling on EBay or Lair members will thrash you with a few hundred limp noodles.
There are no restrictions regarding past winners. It's a free for all.
We're talking about these two dudes.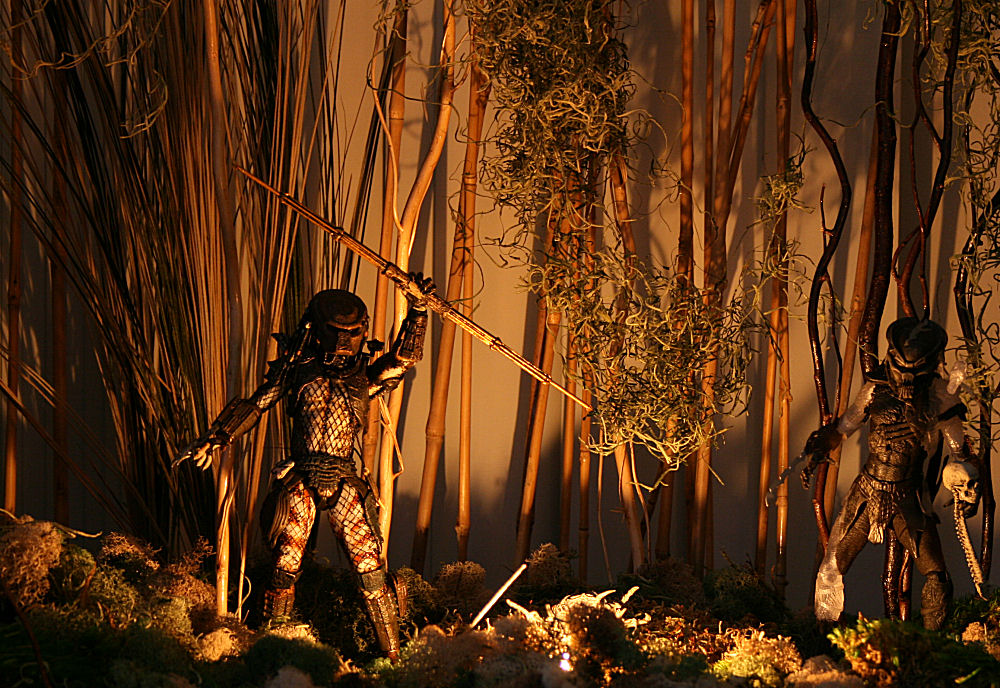 Ok, GO!!
Last edited by a moderator: